The Second edition of Virtual Maritime India Summit-2021 concluded today. The three-day maritime conference was one of the biggest virtual maritime summits of the world.  
In his key note address of Chabahar day Session, Shri Mansukh Mandaviya, Minister of Ports, Shipping and Waterways said that Chabahar Port project will be developed as transit hub for cross connectivity between the India and Eurasia and further added that Chabahar Port handled 123 vessels and total 13,752 TEUs and 18 lakh tons of bulk / general cargo. Chabahar Port has emerged as the "connecting point" for the region to deliver humanitarian assistance during the COVID pandemic, added Shri Mandaviya. Shri Mandaviya reiterated the importance of the maritime sector and said, 'The 21st century will not belong to land; it will be a century of the seas, skies and space'.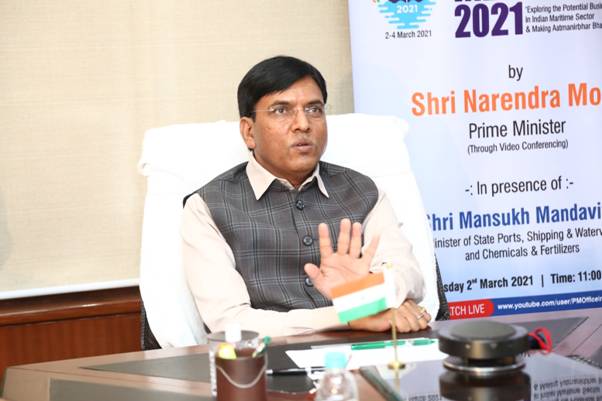 In the Valedictory Session of Maritime India Summit-2021, Shri Sanjay Bandopadhyaya, additional secretary of  Ministry of Ports, Shipping and Waterways briefed about the summit and added that about 1.90 lakh delegates registered for the summit,16 international ministers from 11 nations joined for different sessions. A total of six union ministers, chief ministers of three states and two state ministers having joined us for different sessions. A total of 55 CEOs, which included 31 international CEOs and 24 Indian CEOs joined during the CEO's forum . A total of 110 exhibitors joined during the summit, in 18 pavilions and 107 booths, which led to 5,540 B2B meetings. A total of more than 64,000 visitors were recorded during the three days of the summit.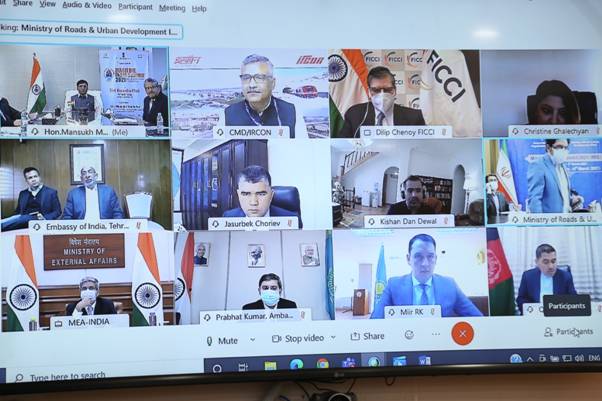 In his concluding remark, Shri Mansukh Mandaviya said, 'Maritime India Summit-2021 will empower and strengthen Maritime India Vision-2030 which was launched by Prime Minister Shri Narendra Modi in the inauguration of the summit. Due to MIS-2021, the expectations and the aspirations of the world towards India has increased. We have to keep marching towards achieving our goal. MoU signed during the summit should borne successful outcome with our dedicated and focused efforts'. Shri Mandaviya ended with optimism and said, "AatmNirbhar Maritime Sector' would be foundation of the New India and 'AatmNirabhar India" 
***
BN/AP