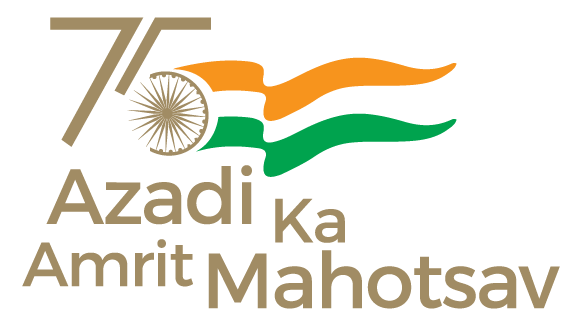 Mumbai, 31 May 2022
Mime is a powerful art form that can touches your heart without using any words, said Asok Kumar Chattopadhyay, Director of the documentary film 'An Ode to Quietude'. During French revolution, the revolutionaries used mime as a medium for their protest. It has still got so much of power to bring out social issues, he said.  He was talking at the #MIFFDialogues held in connection with the 17th Mumbai International Film Festival.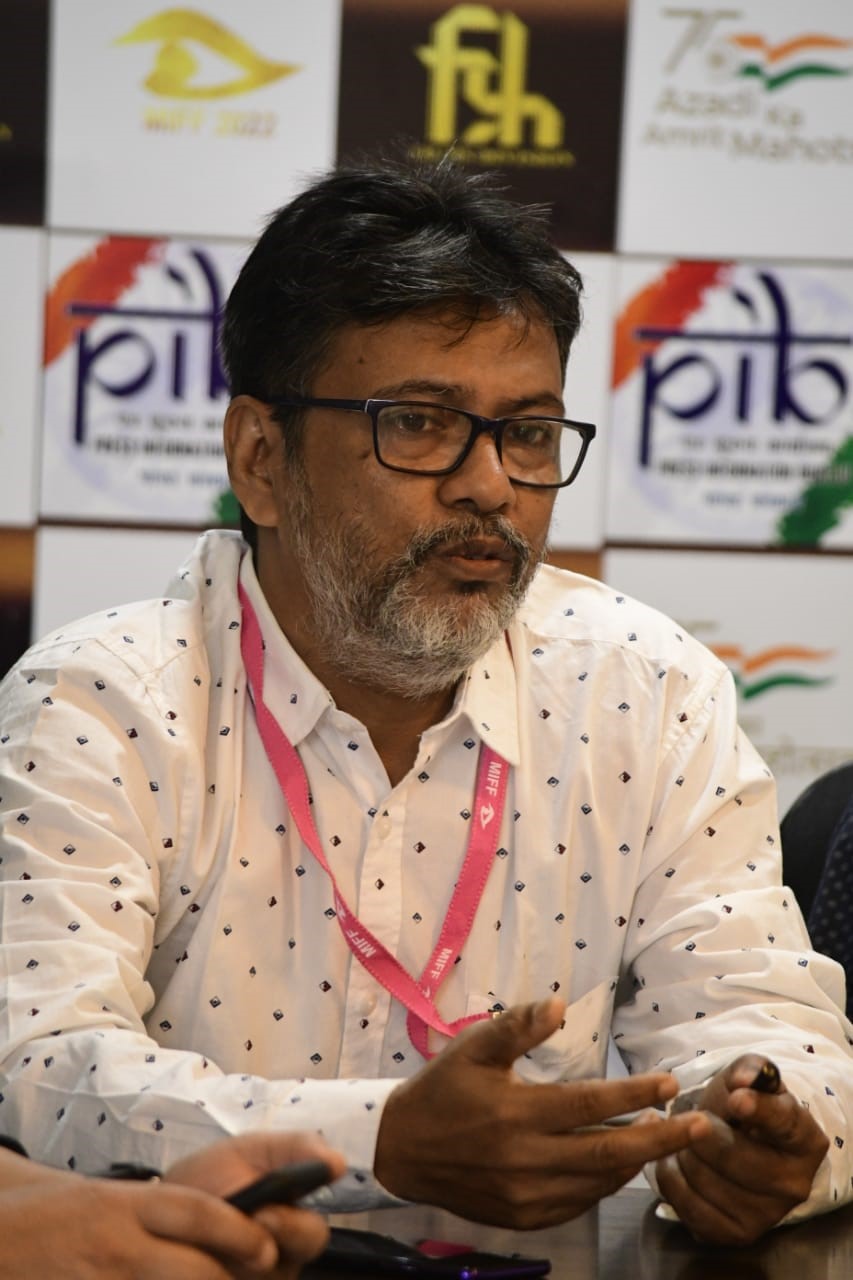 Talking about his film, Asok Kumar Chattopadhyay said that 'An Ode to Quietude' is a biographical sketch of the mime maestro and exponent of Indian mime, Shree Jogesh Dutta and the kind of struggle he went through to become a world famous mime artist. "Jogesh da lost his parents around 13-14 years old. At the dawn of independence, he found himself at Sealdah station as a penniless refugee from erstwhile East Pakistan. He has done many odd jobs like hotel, tea stall worker and gathered lot of life experience. Through his keen observation, he developed the skill to copy and mimic others. His sense of humour was also great. He developed a lot of scripts by himself. Gradually he developed his mime art on his own. Hours and hours of practise made him a legend" he said.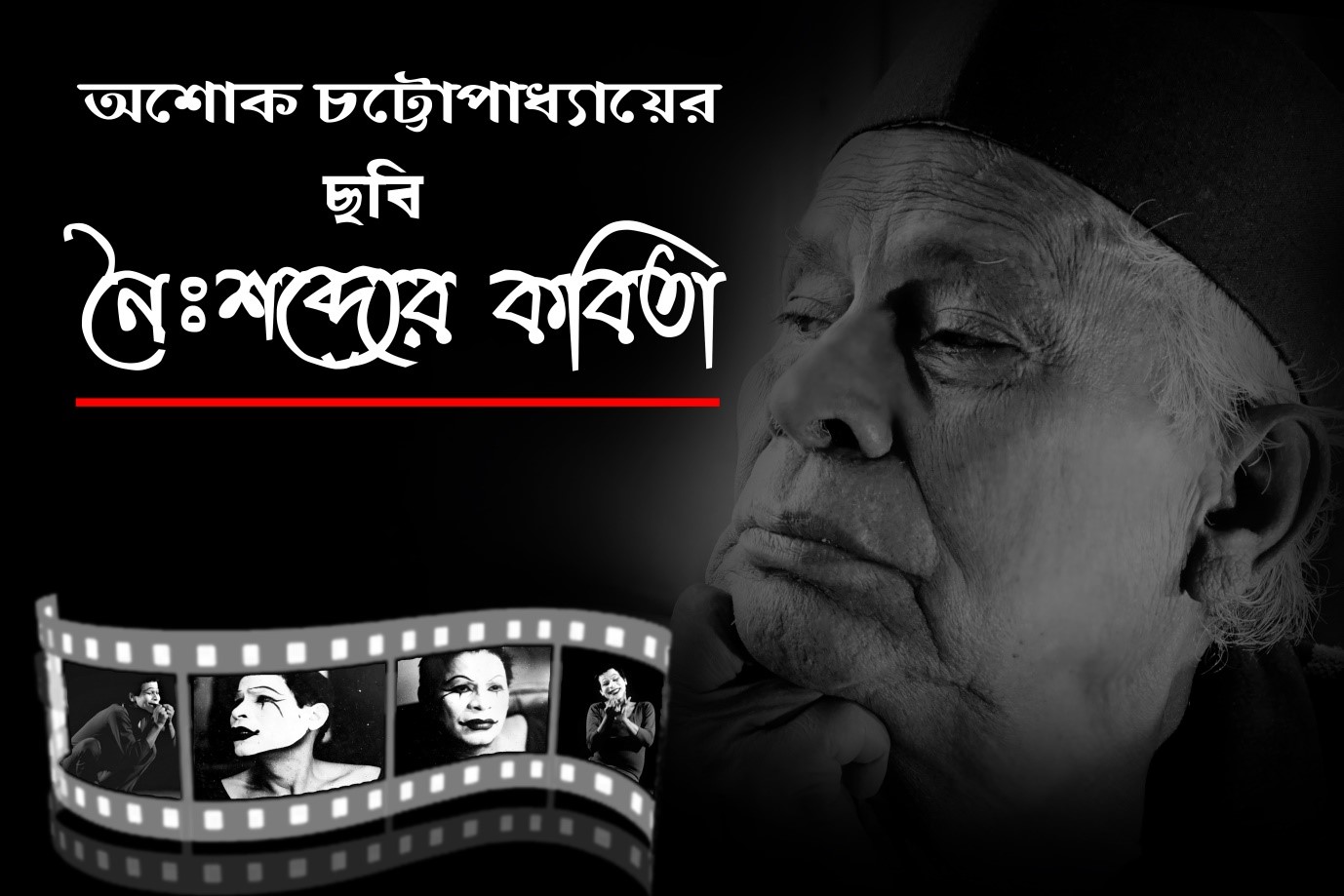 Recalling his long association with the mime maestro, he pointed out that the kind of dedication Jogesh Dutta has for his art form is really amazing. "He considered his body like a temple and followed a strict diet and daily routine. Now a days, that kind of dedication is missing in most people", he added.
https://www.youtube.com/watch?v=13qIek9edWM
Asok Kumar Chattopadhyay also opined that due to the craze for mobile and internet, people are forgetting about stage activity. " Crowds are not coming to auditorium like before for watching stage arts. We are making art for the auditorium purpose. A two and a half inch mobile screen can't do justice to the artwork. For me it is not the medium. If you want to see song, music or drama you have to go to the auditorium", he elaborated.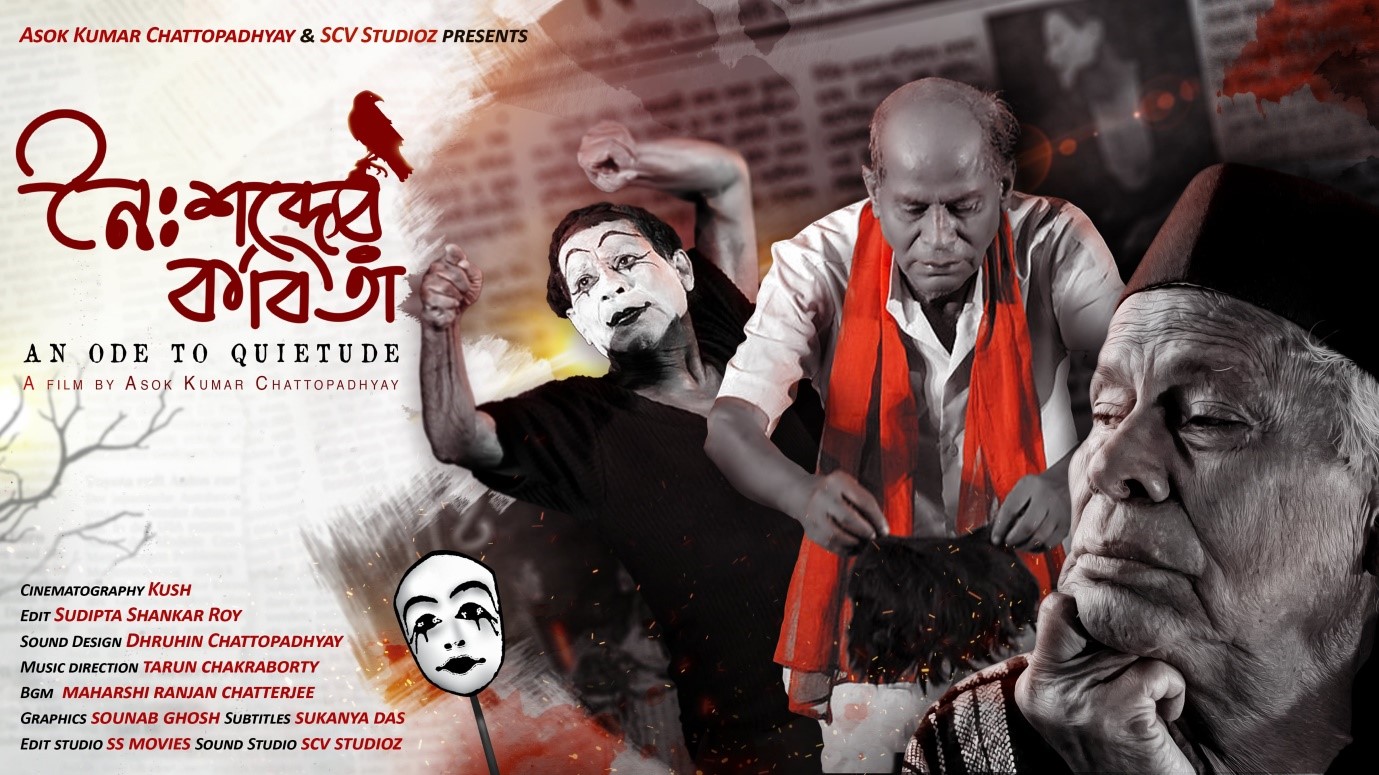 A brief on 'An Ode to Quietude'
The film traces Jogesh Dutta's journey from being a standup comedian at local festivals to becoming a pioneer of Indian mime who established the first mime academy in India.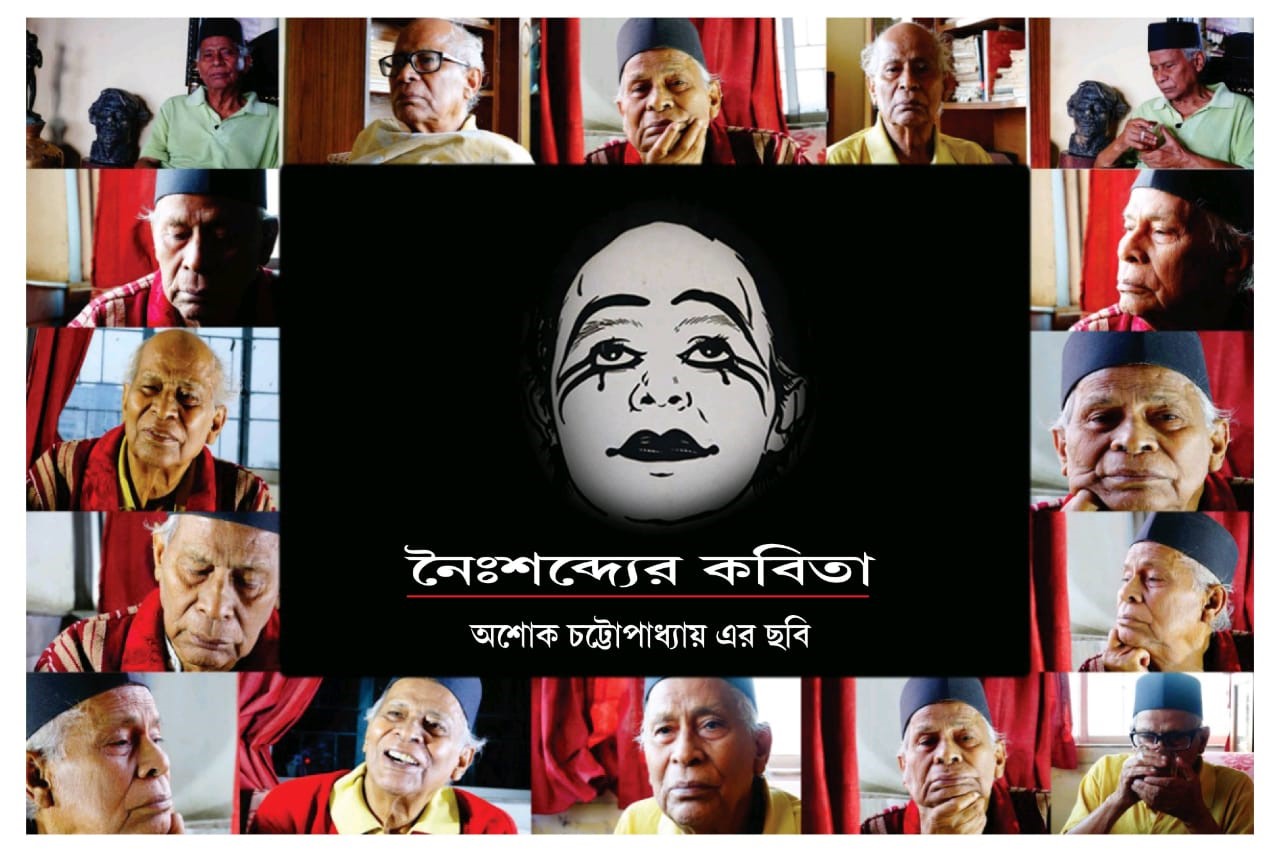 About the Director
Asok Kumar Chattopadhyay is a director of films and commercials. He has also directed films for the Kolkata Municipal Corporation, Aurora Film Corporation and the Sangeet Natak Academy, Hes filmography includes A Divine Percussion (2015), Gahana Bori (2016) and The Golden Glory (2017).
* * *
PIB MIFF Team | BSN/AA/DR/MIFF-27
We believe good films go places through the good words of a film-lover like you. Share your love for films on social media, using the hashtags #AnythingForFilms / #FilmsKeLiyeKuchBhi and #MIFF2022. Yes, let's spread the love for films!
Which #MIFF2022 films made your heart skip a beat or more? Let the world know of your favourite MIFF films using the hashtag #MyMIFFLove
If you are touched by the story, do get in touch! Would you like to know more about the film or the filmmaker? In particular, are you a journalist or blogger who wants to speak with those associated with the film? PIB can help you connect with them, reach our officer Mahesh Chopade at +91-9953630802. You can also write to us at miff.pib@gmail.com.
For the first post-pandemic edition of the festival, film lovers can participate in the festival online as well. Register for free as an online delegate (i.e., for the hybrid mode) at https://miff.in/delegate2022/hybrid.php?cat=aHlicmlk The competition films can be watched here, as and when the films become available here.
Follow us on social media: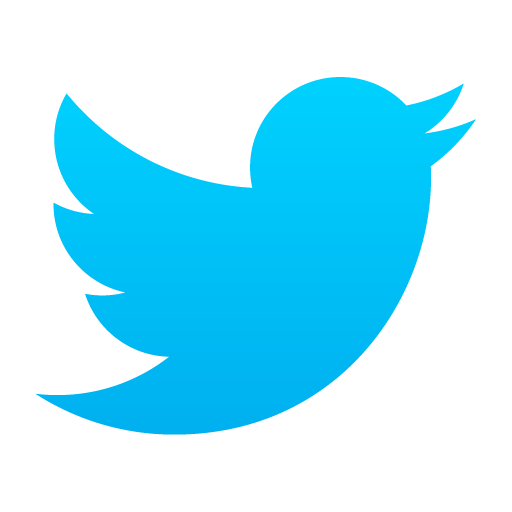 @PIBMumbai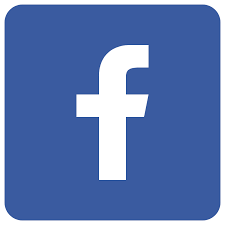 /PIBMumbai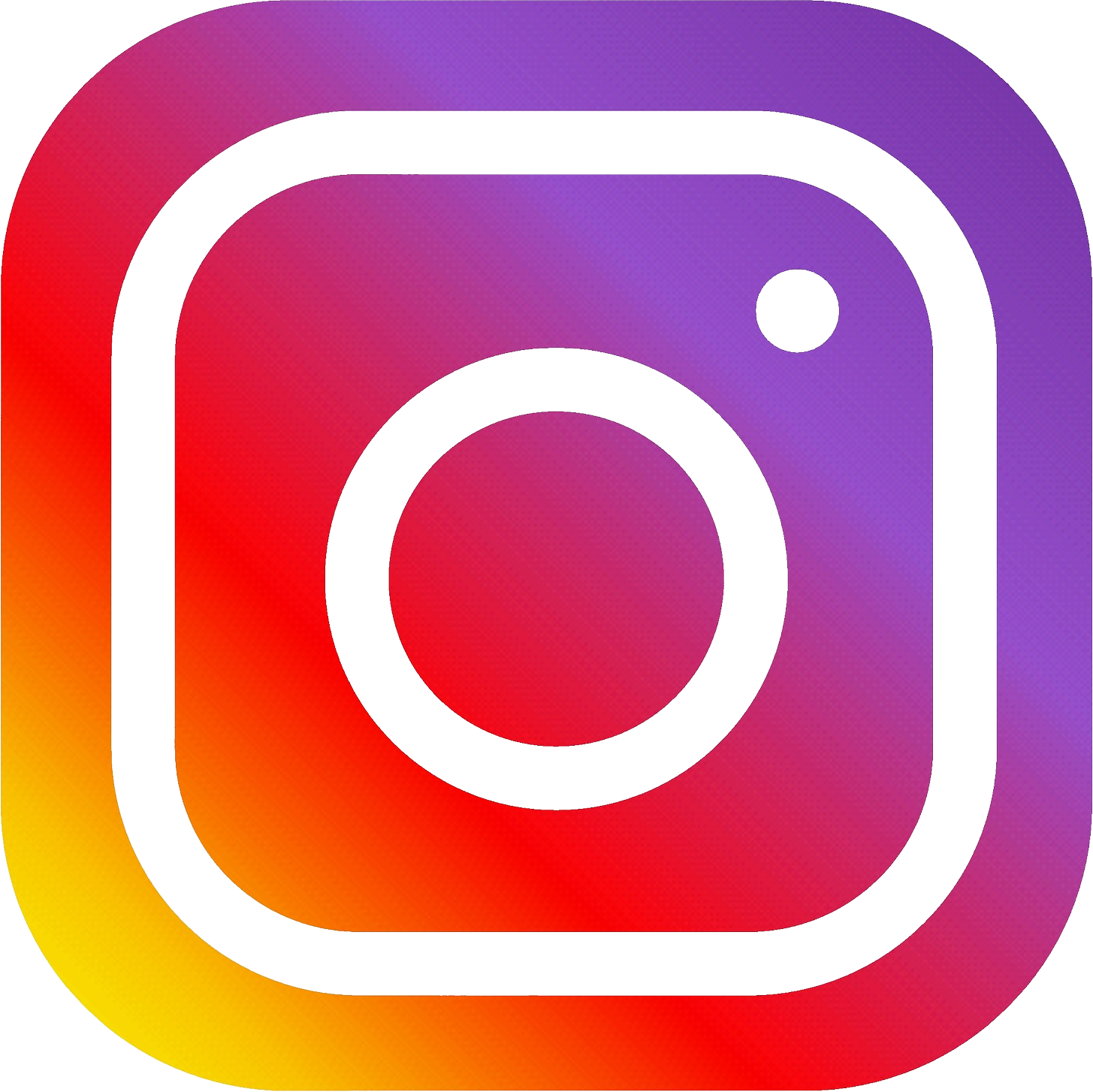 /pibmumbai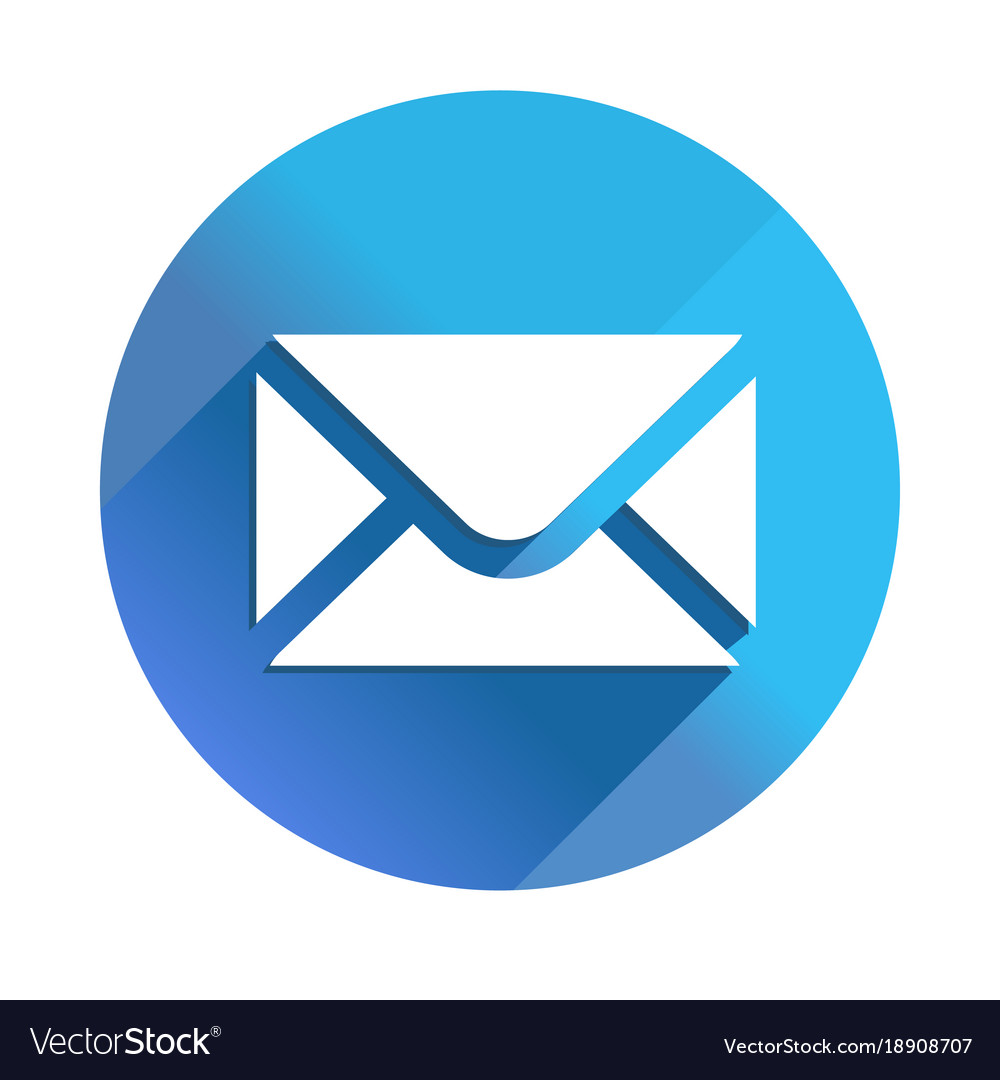 pibmumbai@gmail.com