Current Affairs: Ministers formally approved Afghanistan's WTO membership terms at a special ceremony held at the WTO's Tenth Ministerial Conference (MC10) in Nairobi on 17 December 2015.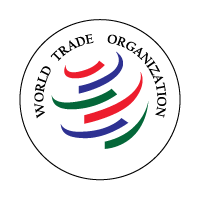 Trade ministers unanimously welcomed Afghanistan's WTO membership deal, which was approved at a ceremony attended by Mr Mohammad Khan Rahmani of the Islamic Republic of Afghanistan and Director-General Roberto Azevêdo.
The Protocol of Accession was officially signed by DG Azevêdo and Mr Mohammad Khan Rahmani at the end of the ceremony.
Afghanistan will have until 30 June 2016 to ratify the deal and would become a full-fledged WTO member 30 days after it notifies the acceptance of its Protocol of Accession to the WTO Director-General.
Afghanistan would become the ninth least-developed country to become a WTO member since the organization was established in 1995.
Afghanistan applied for WTO membership in 2004 and members of the Working Party concluded the negotiations on 11 November 2015.