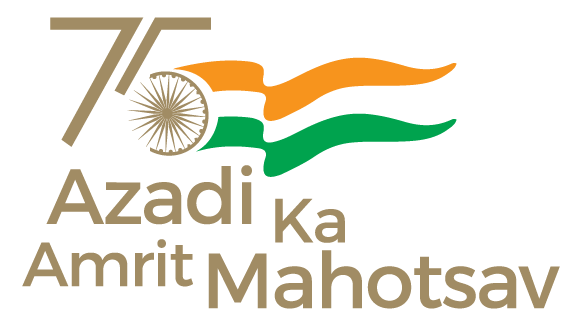 Ministry of Culture is organizing the second edition of "Rishikesh Music Festival 2022" on 14th-15th May 2022 as part of Azadi ka Amrit Mahotsav. This edition is being organized jointly with Sangeet Natak Academy, Uttarakhand Tourism and Kutani Handpan Academy.
The event will be graced by Minister of State for Parliamentary Affairs and Culture Shri Arjun Ram Meghwal and Chief Minister of Uttarakhand Shri Pushkar Singh Dhami, alongside other dignitaries.
This festival shall feature renowned voices of the music industry such as Kailash Kher, Rudra Veena maestro Bahauddin Dagar, Baba Kutani, Indian Jam Project, Surya Gayathri and many other artists of National and International repute.
Rishikesh Music Festival is an annual music festival held in the Himalayan foothill area of Rishikesh, India, beside river Ganga. The line-up of this festival includes a mix of established and emerging, sub-continental and global artists.
The main aim of Rishikesh Music Festival includes promotion of Rishikesh as a global Centre for music learning and music production, promotion of Musical Tourism in Rishikesh, showcase and document intangible cultural heritage of humanity.
This two-day event shall take place in two shifts on each day: the morning session shall take place at Parmarth Niketan and will begin at 5:30 AM and end at 12 PM, and the evening session shall take place at Purnanand Ground from 5 PM till 9 PM.
The entry for the event is free and open for all.
Programme schedule for Rishikesh Music Festival
DAY 1: Saturday, 14th May 2022

Morning session at Parmarth Niketan

5:30 AM

Inauguration – Yagya and Sama Veda Chanting

Shri Swami Narayan Vedic Rishikul (Samveda Kauthum Shakha), Rishikesh

6:15 AM

Shehnai performance by Sanjeev and Ashwini Shankar

Sarod performance by Smit Tiwari

7:00 AM

Naad Yoga session by Acharya Bhuwan Chandra

Break

9:00 AM

Workshop on Handpan by Baba Kutani

10:00 AM

Drum Circle session by Clive Vaz

10:30 AM

International Fusion Music by Devi Music Ashram

Evening session at Purnananda Ground

Performance line-up

5:00 PM

Baul Music – Mahadev Das Baul

5:30 PM

Vidyapati Sangeet – Sushmita Jha

6:00 PM

Ganga Aarti

6:45 PM

Clive Vaz

7:15 PM

Araz Band

7:45 PM

Pakshee Band and Digvijay Singh Pariyar

8:15 PM

Kailasa Band

DAY 2: Sunday, 15 May 2022

Morning session at Parmarth Niketan

5:30 AM

Rudra Veena – Bahhauddin Dagar

6:00 AM

Nagaswaram – A. Vijay Karthikeyan, Tamil Nadu

6:30 AM

Flute – Hindustani and Carnatic – Chetan Joshi, Mysore A Chandankumar

7:00 AM

Heritage-walk to Beatles village with Baba Kutani and Rachit Lakhmani

Break

11:00 AM

Workshop on Making Flutes and Didgeridoo – Prakash Didgeridoo

Lunch Break

Evening session at Purnananda Ground

Performance line-up

5:00 PM

Vedic Chanting – Soorya Gayathri

5:30 PM

Ganga Aarti

6:15 PM

Swastik Band

6:45 PM

Indian Groovers – Baba Kutani & Himanshu Darmora

7:30 PM

Nathulal Solanki

8:15 PM

INDIAN JAM PROJECT and VÀNDE MATARAM – A Medley by 75 students and artists from Colleges, Rishikesh
*****
NB/SK