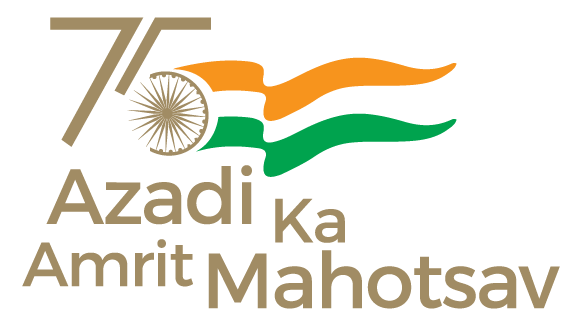 In accordance with the Swachh Bharat vision of Prime Minister Shri Narendra Modi, a Special Campaign for Disposal of Wastes and clearing Pending Matters is being organized in the Ministry of Heavy Industries from 2nd to 31st October, 2022. The main focus areas of the Campaign include effective disposal of public grievances, references from the Members of Parliament, Cleanliness drive, disposal of scrap, recording and weeding out of files.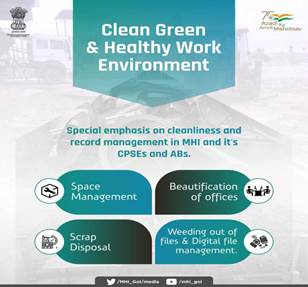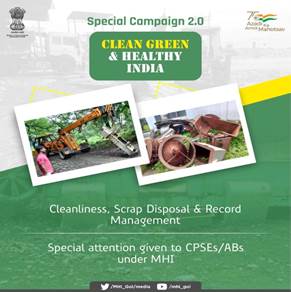 The Preparatory Phase from 14th to 30th Sept., 2022 of the Campaign was utilized to prepare groundwork for the main campaign and to sensitize the officials, identify pendency; finalize the Campaign sites; identify scrap and redundant materials. It was decided to launch cleanliness drive within the Ministry as well as its CPSEs and autonomous bodies.
During the Implementation Phase from 2nd to 31st October, 2022, all out efforts are being made for making the campaign a great success through involvement of all the key personnel and close monitoring. Daily progress is being uploaded on the SCPDM portal hosted by Department of Administrative Reforms and Public Grievances.
As a part of campaign, more than 4.6 lakh sq. feet of space has been freed for gainful utilization. The campaign is in full swing to exceed the targets set by the Ministry for the period.
*****
AD/KP