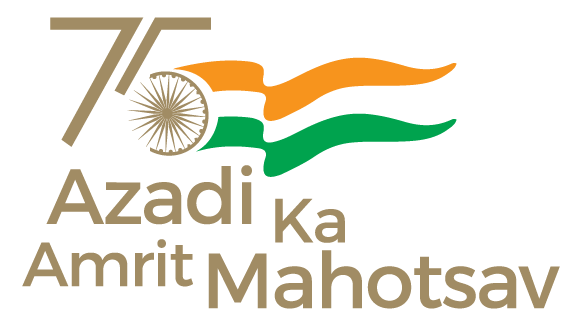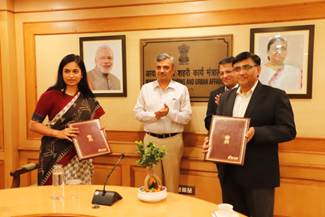 The introduction of Used Water Management (UWM) as a newly funded component for towns with less than 1 lakh population, has led to a paradigm shift in urban sanitation. Focusing on accelerating Solid Waste and Used Water Management, the Ministry of Housing and Urban Affairs (MoHUA) signed a Memorandum of Understanding (MoU) with RITES Limited, in the presence of Mr. Manoj Joshi, Secretary, MoHUA, Ms. Roopa Mishra, JS, MoHUA, Mr. R K Dayal, Executive Director-Urban Infra and Mr. Rahul Mithal, CMD, RITES, for technical assistance for Solid Waste Management (SWM) & UWM under Swachh Bharat Mission-Urban 2.0.
The Technical Support Unit (TSU) of RITES will assist SBM-U for a period of 3 years.  Under SWM, the areas of engagement will be process standardization and engineering design of waste management facilities, like Material Recovery Facility, legacy waste etc. Under UWM, RITES will provide technical support for standards & specification in the field of sewage and faecal sludge management and reuse, engineering design and process of waste water treatment units. RITES will further assist with preparation of model tender document and procurement in the field of sewage, wastewater management and Solid Waste Management.
Under the ambit of SBM 2.0, the thrust on sustainable solid waste management has been strengthened with the overall vision of creating garbage-free cities. The MoU between MoHUA and RITES will enable states / ULBs to implement the mission initiatives efficiently providing safe and sustainable sanitation access universally, through safe containment, collection and transportation, treatment, and reuse for greater public health impact.
*********
RJ