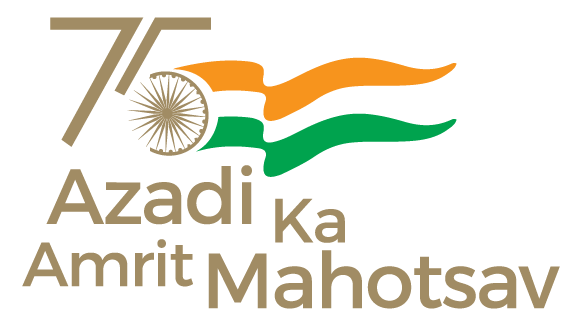 The Yoga Mahotsav witnessed an exhilarating atmosphere as more than 15,000 enthusiasts performed Common Yoga Protocol (CYP), along with dignitaries, at the sprawling ground of Shri Bhawani Niketan Shiksha Samiti here today. The Yoga Mahotsav was a celebration to commemorate 50 days to upcoming International Day of Yoga, 2023. The participants performed Common Yoga Protocol (CYP) in complete rhythm and harmony with a mesmerising outcome. 
The event was graced by the Governor of Rajasthan, Shri Kalraj Mishra; Union Minister of Ayush and Ports, Shipping & Waterways Shri Sarbananda Sonowal; Union Minister of Jal Shakti, Shri Gajendra Singh Shekhawat; Union Minister of State for Parliamentary Affairs and Culture, Shri Arjun Ram Meghwal; Union MoS for Agriculture and Farmer's Welfare, Shri Kailash Choudhary; Union MoS for Ayush and Women & Child Development, Dr Munjpara Mahendrabhai Kalubhai; Member of Parliament  Bhilwara, Shri Subhash Chandra Baheria; MP, Jaipur, Shri Ramcharan Bohra; MP, Karauli-Dholpur, Dr Manoj Rajoria; MP, Nagaur, Shri Hanuman Beniwal; MP, Ajmer, Shri Bhagirath Choudhary; MP, Rajsamand, Km.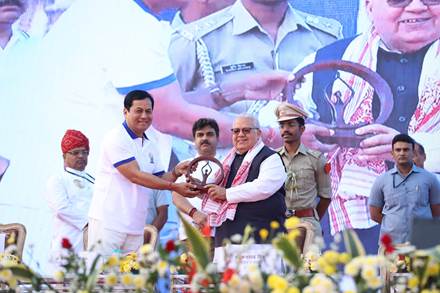 Diya Kumari; Mayor of Jaipur, Dr Smt Somya Gurjar; Deputy Mayor of Jaipur, Smt Puneet Karnawat; Vaidya Rajesh Kotecha, Secretary, Ministry of Ayush; Vice Chancellor of National Institute of Ayurveda (NIA) Prof Sanjeev Sharma as well as many other dignitaries and guests took part in this mammoth exercise, with an ultimate motive to popularise Yoga. 
Speaking at the occasion, Governor of Rajasthan, Shri Kalraj Mishra said, "Yoga and Ayurveda have a long history which dates back to centuries. The very first mention of Yoga was in the Rig Veda, one of the oldest sacred texts. This spiritual discipline is based on a subtle science that aims to bring about harmony between the body and mind. The whole world has been going through a tough time in form of Covid-19. Yoga and Ayurveda have helped to control the Pandemic. I am extremely happy to be part of this mega event of 50th Day countdown of Yoga. I congratulate the Ministry of Ayush for organising this event in the Pink City of Jaipur." 
Addressing the gathering, Shri Sarbananda Sonowal said, "Today, on this historic city of Jaipur, with a rich legacy of Yoga, has made this Yoga Mahotsav event a grand success. As thousands of you have joined here. Our endeavor through these Mahotsav is to sustain a ripple effect around the rich heritage of yoga. Yoga has been proved to act as an elixir to realise a healthy mind & body. Guided by the vision of Prime Minister Modi ji, we remain steadfast towards building a healthier nation with the help of our rich traditional medicinal system including Yoga. As India is chairing the G20 for this year, we have a special responsibility to further our soft power of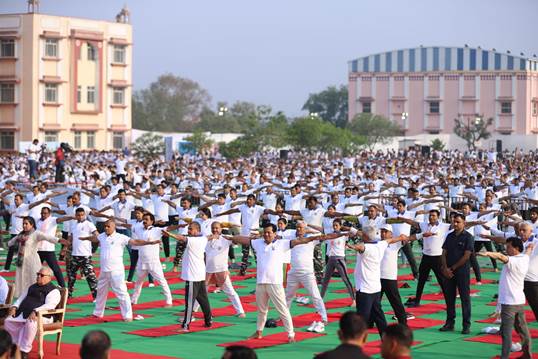 yoga to enrich the health & wellness of people across the world. This year, we are planning to demonstrate of Common Yoga Protocol (CYP) at Arctic and Antarctic region. With the tremendous response to the Yoga Mahotsav in Jaipur, it has emboldened our effort to make Yoga a global healthcare movement."
Explaining the reasoning behind organising the 50-day countdown in Rajasthan, the Ayush Minister said, "Thousands of foreign tourists visit Rajasthan each year and avail the services of numerous yoga institutions to learn yoga and yoga therapies. There is tremendous potential for the yoga institutions of Rajasthan in the field of Medical Value Travel and spiritual tourism. We are also promoting village tourism, which is perfectly complemented by yoga in Rajasthan. I am confident that the upcoming mass demonstration would increase the enthusiasm for yoga in Rajasthan. Our effort to connect rural population through Ayush Gram in each state. An Ayush Gram will be a congregation of two-three villages and engage an average population of over 3,000. All out efforts would be made for special training by appointing Yoga trainers in the identified villages so that each Ayush Gram is ready to demonstrate CYP on 21st June 2023."
Speaking on the occasion, Shri Gajendra Singh Shekhawat said, "Today we have gathered in this beautiful city to celebrate the 50th countdown of International Yoga Day. To understand the importance of yoga, we must first know what yoga is. Yoga is the result of tireless meditation by sages for thousands of years. Our sages have defined yoga as 'samatvam yoga uchyate', which means to remain balanced in both happiness and sorrow, in both equilibrium and imbalance. Yoga has united the world in a single thread, given new meaning to global values, and brought various health systems closer to each other.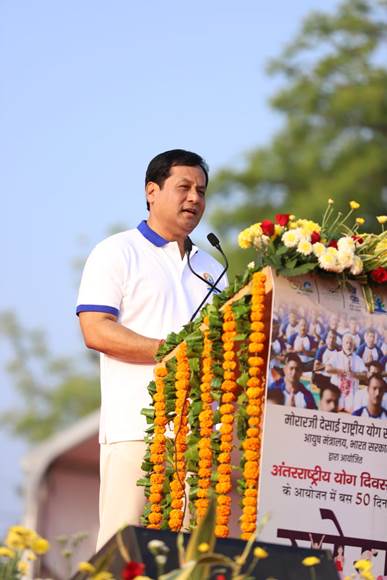 Speaking on the occasion, Dr Munjpara Mahendrabhai said, "Yoga and Ayurveda give great importance to the mind-body connection. They have connection with nature and the surrounding environment. Being an allopathic doctor myself, I know how much Ayush systems have helped people during the Covid 19 pandemic. We all know that at present, there has been a rapid change in the lifestyle of the people and this change has taken place in a negative way. Due to which many types of diseases have flourished. These diseases are such that there is no permanent cure in the medical world. It has been established through scientific studies, that if we adopt a positive lifestyle of yoga-meditation and spirituality, we can get rid of most of the modern diseases. I welcome you all and urge to practice yoga as a daily route."
Three Jaipur based Yoga groups, namely Yogashtali Yoga Society, Yoga Peace, Madan Gurjar & Team also performed at the Yoga Mahotsav. Among the pariticipants, the students, officials from the central and state government, and yoga enthusiasts participated in the event. The Ministry organised the event with active support and cooperation of the state government of Rajasthan, local authorities and various institutions with an objective to boost Medical Value Travel in Rajasthan through Yoga. The Mahotsav was conducted by Ishwar V. Basavaraddi, Director of Morarji Desai National Institute of Yoga, New Delhi
*****
SK