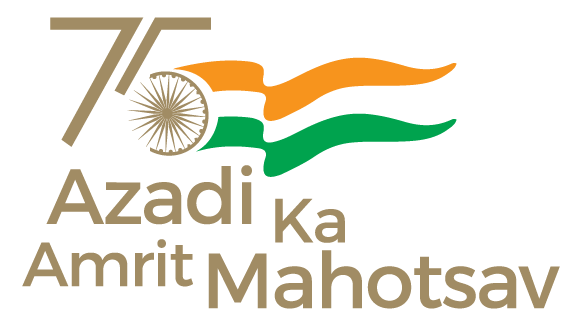 The Ministry of Tribal Affairs conducted a "Workshop on Good Governance" for District Collectors and Project Officers (ITDA) of Scheduled Areas today at the Civil Service Officers Institute in New Delhi. More than 90 District Collectors and Project Officers (ITDA) of Scheduled Areas from ten states participated in the workshop and shared their experiences on gaps in policy and implementation, making recommendations/ suggestions on bridging the same through mutual learning in their areas.
Shri Arjun Munda, Union Minister of Tribal Affairs, graced the event as the Chief Guest and participated in the workshop imparting his valuable inputs. Shri Arjun Munda remarked, "We have gathered here for the purpose of discussing issues of protection, promotion & development of STs in Scheduled Areas to their intended goal. It is important for us to understand, prioritise and be culturally sensitive to the character of Scheduled Tribes and the notified Scheduled Areas, and to ensure justice to redress the historical injustice, alluded to in the preamble to the Forest Rights Act that they have faced. Holistic Development of villages must be linked with FRA, PESA, STC, ITDA, Panchayat, and Tribal Character. District Collectors must give emphasis on eradication of Sickle Cell Disease from tribal area. They must put their mind, heart and soul to ensure that STP and TSP budget allotment is done as per the Tribal population and it is utilized effectively at ground level. Institutional development should be matched with taking ownership. It's high time to ensure scheme awareness at grass root level. We should work on our weakness to convert it into our Strength.
Therefore, under the guidance of PM Shri Narendra Modi, the Central Govt. has resolved to fulfil the aspirations of the Poor, Dalits, Backward peoples & tribals, who were deprived for centuries, with the mantra of 'Sabka Saath, Sabka Vikas, Sabka Vishwas and Sabka Prayas'." 
Smt. Renuka Singh Saruta, Minister of State for Tribal Affairs, also present on the occasion contributed to the talks. She said, "It is noteworthy that the Ministry of Tribal Affairs, in a limited amount of time, was able to scale new heights and achieve feats that had never been achieved before. The development of tribals has been accelerating, as our government is addressing tribal issues through efficient approaches and creating roadmaps which has proven beneficial to the tribals. It is pertinent to note that there has been significant improvement in the condition of tribals, as we now have a President of India and about eight ministers from the tribal background who hold influential positions in the country. Recently, our Ministry's Tableau, focusing on Eklavya Model Residential Schools, where tribal education is stressed upon, won the first position at the Republic Day Parade on Kartavya Path. Hence, today's seminar will emphasise on creating awareness of the Ministry's schemes and policies to ensure the holistic development of tribals and reach the last mile for the welfare of the country." 
Shri Anil Kumar Jha, Secretary, Ministry of Tribal Affairs also attended the workshop, participating in the deliberations. He expressed his happiness at the full attendance of the District Collectors and Project Officers in the workshop and emphasised that the role of the Ministry is focused on the welfare of the tribal communities as this section of the society requires the most assistance in all spheres of life; health, education, livelihood, government policies etc. He further stated, "We will ensure the constitution of a Scheduled Areas Cell that will address the matters relevant to tribals to be resolved with wholistic and thorough solutions."
Further, Dr Subhas Sarkar, Hon'ble Minister of State for Education also attended the Workshop sessions. 
Officers of the Ministry, including the Additional Secretary and Joint Secretaries and other senior officers moderated the various group discussions, besides giving presentations on four key themes, viz.
Administration and Review Mechanism of implementation of provisions of Fifth Schedule with special focus on land transfer regulations, tribal land alienation and compensation, prevention of atrocities act, invoking of special powers of Governors and implementation thereof and functioning of ITDP/ITDA, MADA pockets and clusters/micro-projects in Scheduled Areas.

Administration and Review Mechanism of implementation of provisions of Panchayat Extension in Scheduled Areas Act (PESA) 1996 and Forest Rights Act (FRA) 2006 in Scheduled Areas.

Implementation and Review Mechanism of PMAAGY, educational, health, other schemes and STC of Centre and State schemes for development of STs in Scheduled Areas.

Livelihoods, MSP to MFP and Van Dhan Vikas Kendras (VDVKs)
Further, District Collectors from over ten states (33 Districts and 64 Aspirational Districts) gave detailed presentations on the findings of the Focus Group Discussions. All the four groups constituted to discuss the topics of good governance for DCs & POs of Scheduled Areas made detailed presentations on the challenges in implementation of schemes & their solutions in the Workshop organized at CSOI in New Delhi today.
The nature of this workshop has been envisaged to be the first in a series of meetings, based on focus group discussions and encourage a participative approach. The Workshop was outcome oriented and focused on the approach towards the integration of Constitutional and legal provisions (Schedule V, PESA Act, FRA, POA Act) with developmental aspects along with an analysis of the administrative structure for their implementation.
The outcomes of the Workshop were envisaged to be:
Recommendations/ suggestions on the following: In terms of policy – a focus towards holistic and all-round development of tribal population.

Approach to be participatory and focused towards addressing issues keeping in mind the tribal population and their needs.

Planning to ensure a long-term vision of development

Implementation issues to be brought to the fore

Use of technology, especially digital technology for documentation, monitoring of implementation and for formulation of evidence-based policies.
Towards the conclusion of the event, an Open House was also held for participants to touch upon any other topic.
The Ministry of Tribal Affairs will be conducting more such informative workshops in form of a series from time to time to encourage dialogues with various stakeholders for sharing experiences and inviting suggestions to promote new ideas, integrate tribals into the mainstream, to collectively achieve the goal of 'Sabka Saath, Sabka Vikas, Sabka Vishwas and Sabka Prayaas' and to chart the way forward with this intention.
*********
NB/SK