In Civil Services Preliminary Exam 2016, out of 100 Questions in GS Paper-I, 47 Questions came directly from our Current Affairs Booklets. See below Chart: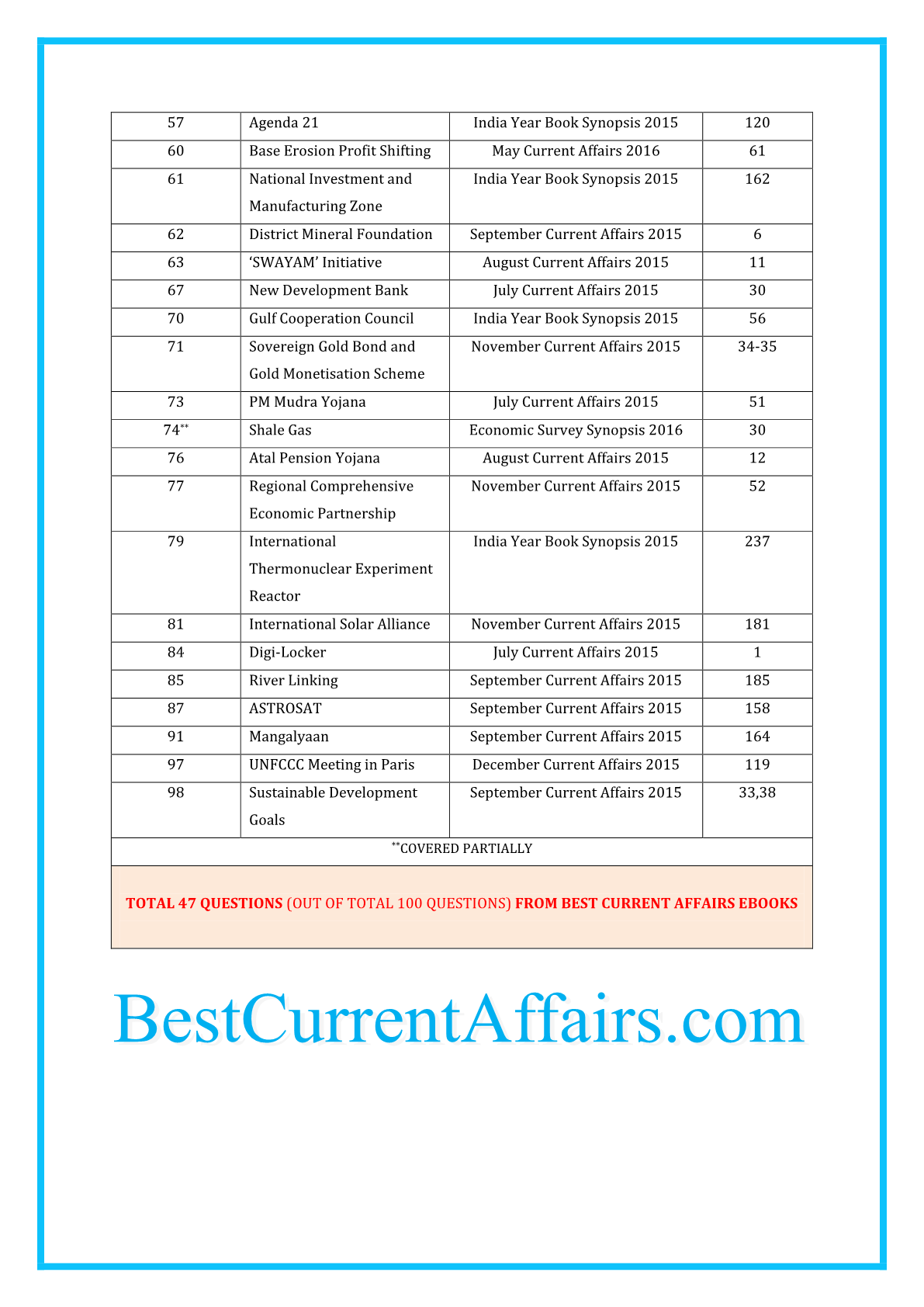 This has become possible because we exactly cover those news and current affairs which are really important from Civil Services Examination point of view. Our Current Affairs Booklets are enriched with Top Quality and Best Content.
Our coverage of News and Current Affairs is very wide. You may be reading just ONE or TWO Newspaper or Magazines for this exam. But we everyday refer more than 30 News Agencies, Official Government Sources, Newspapers, National and International Magazines. Every day, our team scans around 3000 news from different sources, so that you don't miss any news that are important for IAS Examination point of view.
Every year there are around 40 – 50 questions from Current Affairs in IAS Preliminary Exam. It may be increased in coming IAS Prelims. Therefore this section cannot be taken lightly. Forget about clearing IAS Prelims exam, if you are compromising with Current Affairs. To read all the important current affairs, kindly Subscribe our course. Read the best current affairs for IAS Exam and stay ahead of others in this competition.