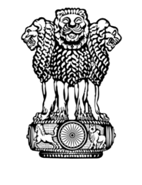 Contains Press releases concerning Covid-19, issued in last 24 hours, inputs from PIB Field Offices and Fact checks undertaken by PIB)

#Unite2FightCorona
#IndiaFightsCorona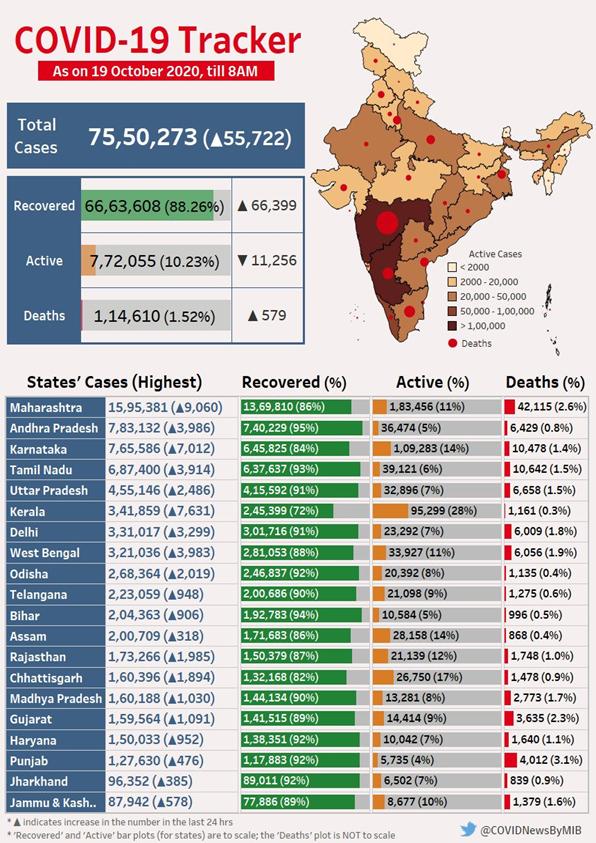 India sustains trend of consistently low Active Cases, Active Caseload below 8 lakh for the third day, National Positivity Rate sustained below 8% for 4th successive day
India has crossed another milestone in its fight against COVID-19. The national cumulative Positivity Rate has fallen under 8%. This trend has been sustained without a break for four days. The cumulative Positivity Rate is 7.94% now and is on a continuous decline. The total tests have crossed 9.5 crores today. The average Daily Positivity Rate is 6.13% for the third week of October. India continues to report a trend of steadily declining active cases. For the third day after the active cases dropped below the 8 lakh mark after a month and a half, the progressive decline continues. India's active caseload stands at 7,72,055 today. Presently the active cases comprise merely 10.23% of the total positive cases of the country. The total recovered cases are more than 66 Lakhs (66,63,608) thereby enhancing the difference with respect to the active cases. 66,399 patients have recovered and discharged in the last 24 hours whereas the new confirmed cases stand at 55,722. The national Recovery Rate has progressed to 88.26%. 79% of the new recovered cases are observed to be concentrated in 10 States/UTs viz. Maharashtra, Kerala, Karnataka, Tamil Nadu, Andhra Pradesh, Uttar Pradesh, West Bengal, Delhi, Odisha, and Chhattisgarh. Maharashtra alone has contributed the maximum with more than 11,000 single day recovery followed by Kerala and Karnataka with more than 8,000 recoveries each. 55,722 new confirmed cases were recorded in last 24 hours. 81% of the new cases are from 10 States and UTs. Maharashtra continues to be the State reporting a very high number of new cases with more than 9,000 cases followed by Kerala and Karnataka with more than 7,000 cases each. 579 case fatalities have been reported in the past 24 hours. After 90 days, the daily deaths recorded are below 600. Of these, nearly 83% are concentrated in ten State/UTs. More than 25% of new fatalities reported are from Maharashtra (150 deaths).
Prime Minister chairs meeting on the COVID-19 pandemic situation and vaccine delivery, distribution and administration
PM Shri NarendraModi, on Saturday reviewed the Covid-19 pandemic situation in the country and the preparedness of vaccine delivery, distribution, and administration. The meeting was attended by Union Health Minister, Shri Harsh Vardhan, Principal Secretary to PM, Member (Health) NITI Aayog, Principal Scientific Advisor, Senior Scientists, officers of PMO, and other Departments of Government of India. The Prime Minister noted the steady decline in the daily Covid cases and growth rate. Three vaccines are in advanced stages of development in India, out of which 2 are in Phase II and one is in Phase-III. Indian Scientists and Research Teams are collaborating and strengthening the research capacities in neighbouring countries viz., Afghanistan, Bhutan, Bangladesh, Maldives, Mauritius, Nepal and Sri Lanka. In an effort to help the global community, the Prime Minister further directed that we should not limit our efforts to our immediate neighbourhood but also reach out to the entire world in providing vaccines, medicines and IT platforms for vaccine delivery system. The Prime Minister further directed that keeping in view the geographical span and diversity of the country, the access to the vaccine should be ensured speedily. The Prime Minister stressed that every step in the logistics, delivery, and administration should be put in place rigorously. He further directed that we should make use of experience of successful conduct of elections and disaster management in the country. The Prime Minister said that in a similar manner vaccine delivery and administration systems should be put in place. This should involve the participation of States / UTs / District Level functionaries, civil society organisations, volunteers, citizens, and experts from all necessary domains.
Dr. Harsh Vardhan extends best wishes of SharadNavratri to everyone during Sunday Samvaad-6
Dr. Harsh Vardhan, Union Minister of Health and Family Welfare answered many inquisitive social media interactors on the sixth episode of Sunday Samvaad. Offering his heartfelt wishes for Navaratri, he exhorted his followers to honour the Prime Minister's call for Jan Andolan and religiously follow COVID appropriate behavior becoming its ambassador to others. Dr. Harsh Vardhan shared his views on the recent spike in COVID-19 cases in Kerala. Noting that between January 30 & May 3, Kerala had reported just 499 cases and 2 deaths due to COVID-19, he regretted that Kerala was paying the price of gross negligence during the recent Onam festivities when State-wise unlocking of services, along with an increase in inter and intrastate travel for trade and tourism, led to the spreading of COVID-19 cases across various districts; "Epicurve of Kerala changed completely due to Onam festivities across the State, the daily new cases nearly doubled." The Minister said this ought to serve as a good lesson for all the state government which were being negligent in planning for the festival season.Dr Harsh Vardhan assured that as of yet, no mutation of coronavirus has been detected in India, which is either more transmission efficient or more pathogenic.The Minister shared that the Ministry of Health and Family Welfare has already released the Phase II of the COVID Package to 33 States and Union Territories. The total amount released in the second package amounts to a total of INR 1352 Crores. This Phase II grant has been released in tranches during the months of August, September and October 2020.
Dr. Harsh Vardhan chairs a meeting on COVID Appropriate Behavior with Heads/Directors of Autonomous Institutions of DST and CSIR.
Union Minister of Science & Technology, Earth Sciences and Health & Family Welfare, Dr. Harsh Vardhan on Friday chaired a meeting with Heads/ Directors of Autonomous Institutions under the Department of Science &Technology and CSIR through video conferencing to review the activities taken under the "Jan Andolan" on COVID Appropriate Behaviour. Highlighting the importance of the coming months in the country's collective fight against the pandemic, Dr. Harsh Vardhan said, "We are now entering into the tenth month of our fight against COVID-19. It was on the 8th of January when we had our first meeting of the expert group. Since then, the journey has been relentless. But today, we can proudly say that we have created significant infrastructure for our fight against COVID." The Minister applauded the great work carried out by all scientists, even beyond their mandates, and said that today there are 9 vaccine candidates in the world which are in advanced stages. He expressed the hope that India will soon have indigenous production of Corona vaccine. Pointing out that the fight against COVID is not over yet, Dr. Harsh Vardhan cautioned people against complacence, carelessness and casual attitude towards combating COVID-19. He stated that "The next two and half months are going to be very crucial for us in our fight against corona because of the winter season and the festival season. It becomes responsibility of every citizen to not let our guard down and follow COVID appropriate behaviour to curb spread of the infection."
Finance Minister Smt. NirmalaSitharaman holds 4th review meeting on CAPEX of CPSEs
Union Minister for Finance & Corporate Affairs Smt. NirmalaSitharaman today held Video Conference with Secretaries of the Ministries of Petroleum & Natural Gas and M/o Coal, along with the CMDs of 14 CPSEs belonging to these Ministries, to review the capital expenditure (CAPEX) in this financial year. This was 4th in the ongoing series of meetings that the Finance Minister is having with various stakeholders to accelerate the economic growth in the background of COVID–19 pandemic.  In FY 2019-20, against the CAPEX target of Rs. 1,11,672 crore for these 14 CPSEs, the achievement was Rs. 1,16,323 crore i.e. 104%. FY 2019-20, H1 achievement was Rs. 43,097 crore (39%) and achievement of FY 2020-21, H1 is Rs. 37,423 crore (32%). CAPEX target for 2020-21 is Rs. 1,15,934 crore. While reviewing the performance of CPSEs, Smt. Sitharaman said that CAPEX by CPSEs is a critical driver of economic growth and need to be scaled up for the FYs 2020-21 & 2021-22. Smt. Sitharaman said that better performance of CPSEs can help the economy in a big way to recover from the impact of COVID-19.
Finance Minister Smt. NirmalaSitharaman participates in 102nd meeting of the World Bank Development Committee Plenary
Union Minister of Finance & Corporate Affairs Smt. NirmalaSitharaman participated in the 102nd Meeting of the Development Committee Plenarythrough video conferencing on Friday. In her intervention at this session, Smt. Sitharaman stated that COVID -19 Pandemic which started before our last meeting in April, continues to impact the developing and developed countries till date and the hard fought gains in reducing the level of poverty, achieved over a number of years, are at great risk of being lost. The Government of India has taken several measures to contain the spread of pandemic, and also to mitigate its social and economic impact. The Finance Minister shared that the Government has announced first stimulus of $23 billion to provide direct cash transfers and food security measures to poor. This was followed by special economic package of $ 271 Billion – equivalent to 10% of India's GDP – based on a clarion call by Hon'ble Prime Minister Shri NarendraModi for AatmaNirbhar Bharat or Self-Reliant India. Measures have been announced to provide relief to the business, bring about major reforms in the labour sector by simplifying, amalgamating and rationalising 44 central labour laws, provide effective social protection to the migrant workers through National Portability of ration cards.Rural sector has been provided support by way of refinance support through NABARD, injection of additional liquidity of $27.13 Billion in the farm sector and by way of increased allocation for National Rural Employment Guarantee Scheme (MGNREGS). Smt. Sitharaman also mentioned that Government has committed $2.03 Billion for strengthening of Health infrastructure in the wake of COVID-19 pandemic.
Union Minister of Agriculture & Farmers Welfare Shri Narendra Singh Tomar launches Rs. 10,000 crore NCDC AyushmanSahakar Fund for creation of healthcare infrastructure by cooperatives
Union Minister of Agriculture & Farmers Welfare, Rural Development &Panchayati Raj and Food Processing Industries, Shri Narendra Singh Tomar today launched AYUSHMAN SAHAKAR, a unique scheme to assist cooperatives play an important role in creation of healthcare infrastructure in the country formulated by the apex autonomous development finance institution under the Ministry of Agriculture and Farmers Welfare, the National Cooperative Development Corporation (NCDC). Shri Tomar announced that NCDC would extend term loans to prospective cooperatives to the tune of Rs.10,000 Crore in the coming years. He said that the ongoing pandemic has brought into focus the requirement of creation of more facilities. NCDC's scheme will be a step towards strengthening farmers welfare activities by the Central Government.
Mukhtar Abbas Naqvi holds Haj 2021 review meeting
Union Minister of Minority Affairs Shri Mukhtar Abbas Naqvi today said here that Haj 2021 will depend on national-international Protocol Guidelines due to Pandemic Position. While chairing Haj 2021 review meeting in New Delhi, Shri Naqvi said that Haj 2021 is scheduled for June-July 2021, but the final decision regarding Haj 2021 will be taken in due course keeping in view necessary guidelines to be issued by the Saudi Arabia Government and the Government of India in view of Corona Pandemic to ensure health and well-being of the people. Shri Naqvi said that Haj Committee of India and other Indian agencies will formally announce Haj 2021 application process and other related preparations after a decision is taken by the Saudi Arabia Government on Haj 2021. Shri Naqvi said that the entire Haj process might witness a significant change in view of necessary guidelines. These include accommodation, transport, health and other facilities both in India and Saudi Arabia. Shri Naqvi said that health and well-being of the pilgrims is of the utmost priority for the Government due to Corona pandemic. The Indian agencies will ensure necessary arrangements in this regard. The Government of India and Haj Committee have started necessary preparations to ensure health and well-being of the pilgrims.
Milestone of 1.5 crore KCC sanctions with credit limit of Rs. 1.35 lakh crore achieved under Special KCC Saturation Drive for farmers
As part of the Atmanirbhar Bharat Package, the Government has announced to cover 2.5 crore farmers under the Kisan Credit Card (KCC) scheme with a credit boost of Rs. 2 lakh crore through a special saturation drive. As a result of concerted and sustained efforts by the banks and other stakeholders in the direction of providing access to concessional credit by the farmers, including Fishermen and Dairy farmers, a major milestone target of covering more than 1.5 crore farmers under KCC, with sanctioned credit limit of Rs.1.35 lakh crore has been achieved.
INPUTS FROM PIB FIELD OFFICES
Maharashtra: Mumbai Metro has resumed its services after being shut for nearly seven months.  The Monorail Service has also begun.  However, trains are running with a limited number of passengers to maintain social distancing and the number of services have been limited in the initial phase. The metro trains are plying on the entire route of the Ghatkopar-Versova line from 8:30 am to 8:30 pm. Only 360 people are allowed on the metro train per service as against 1,350 people earlier and only 200 services of trains will run as against 400 services earlier. Health check-up kiosks have been set-up at all Entry points. Wearing of mask is mandatory while travelling.

 Gujarat: Gujarat Education Minister BhupendrasinhChudasama on Monday said his department will seek everyone's opinion before taking a final decision on reopening schools in the state. Talking to reporters in Gandhinagar, Chudasama indicated that schools cannot remain shut forever. Schools and colleges have been closed in the state since the outbreak of COVID-19. Many educational institutions are conducting online classes and exams to continue with the academic session.

 Chhattisgarh: With 1,894 new COVID-19 cases and 39 more deaths, Chhattisgarh's count rose to 1,60,396 and toll to 1,478 on Sunday. The number of recovered patients increased to 1,32,168 after 305 people were discharged from various hospitals while 1,772 others completed their home isolation during the day. The state now has 26,750 active cases.

Goa: The coronavirus infection count in Goa reached 40,587 on Sunday with the addition of 187 cases. The death toll in the state mounted to 544 after six patients succumbed to the infection. As 360 patients were discharged during the day, the recovery count of the coastal state climbed to 36,395. There are 3,648 active COVID-19 cases in the state at present.

· Arunachal Pradesh: In Arunachal Pradesh, 55 more people tested positive for COVID-19 yesterday and  237 patients recovered with 2824 active cases. 

· Assam: In Assam, 318 cases detected out of 13547 tests conducted, with a positivity rate of 2.35% and 599 patients discharged yesterday. Total cases rises to 200709, active 28158, discharged 171680 and death 868. 

· Meghalaya: In Meghalaya, 248 Patients have recovered from COVID-19 in the State today. Total active cases 2151 and total recovered 6282. 

Nagaland:In Nagaland, total COVID-19 positive cases are 7816, security forces 3477, traced contacts 2353, returnees 1061 and 385 frontline workers.

Kerala: With Covid-19 cases continuing to be on the higher side, the State's high-level expert committee has recommended the health department to scale up the daily testing to 1 lakh. The panel has also urged the government to replace the new software which was responsible for the recent slide in testing and go back to the old system. A total of 7,631 new Covid-19 cases were reported in the state yesterday. 95,200 patients are now undergoing treatment and 2.80 lakh people under observation. The present death toll is 1161.

Tamil Nadu:

For the first time since July 11, Tamil Nadu reported less than 4,000 new Covid-19 cases, with 3,914 cases and 56 deaths being recorded on Sunday, taking the tally to 6,87,400 and toll to 10,642. TN CM expresses concern over Telangana floods, contributes Rs 10 crore for relief work; Palaniswami also assured that the Tamil Nadu government is ready to render any other assistance as may be required by the Telangana government

Karnataka: Eight of Karnataka Deputy CM GovindKarjol's family test Covid positive, son on ventilator; In a social media post, Karjol explained his inability to take up a long journey to physically monitor the flood situation in Bagalkote and Kalaburagi. Covid-hit farmers suffer loss as grains stored in underground stockyards decay due to rains in Gadag. Firms fleecing us on medical oxygen, say Karnataka private hospitals; The letter written to the Drugs Controller of the state Drugs Control Department also stated that the prices quoted by the manufacturers is higher than that fixed by the National Pharmaceutical Pricing Authority.

Andhra Pradesh: The intensity of coronavirus subsided further in Andhra Pradesh as recovery rate improved, while new cases and fatalities also came down as on Sunday.  Andhra Pradesh reported an overall recovery of 7.4 lakh on Sunday.  The death toll rose to 6429 with 23 fatalities reported.  Kurnool reported the lowest of 55 new cases, but Krishna district reported 503 new cases in 24 hours after showing a declining trend last month.  Twin Godavari districts, Guntur and Chittoor are also in the lead with more than 400 new cases.  The state has so far completed tests on 70 lakh samples at the rate of 1.32 lakh per million reporting an overall infection positivity rate of 11.08 per cent.

Telangana: 948 new cases, 1896 recoveries & 4 deaths reported in the last 24 hours in the State; out of 948cases, 212 cases reported from GHMC. Total cases: 2,23,059; Active cases: 21,098; Deaths: 1275; Discharges: 2,00,686. Death toll in Telangana floods rises to 70 of which 33 have lost their lives in the GHMC limits, Hyderabad and 37 in various districts across Telangana with three persons reported missing.
FACT CHECK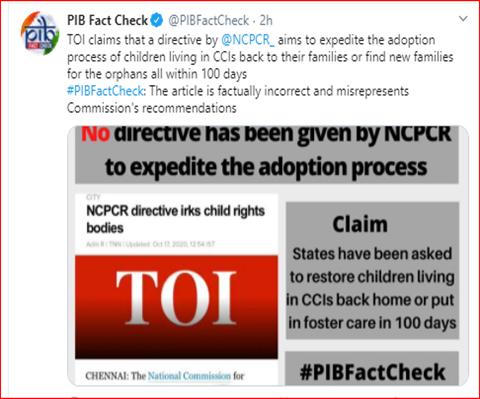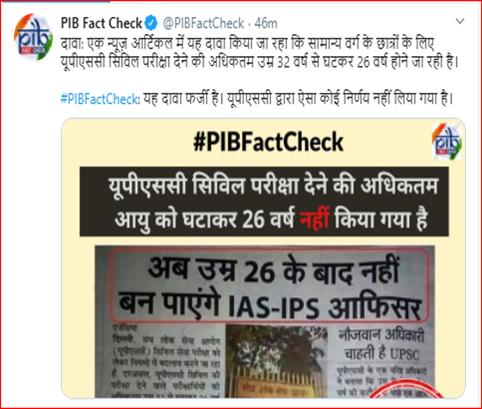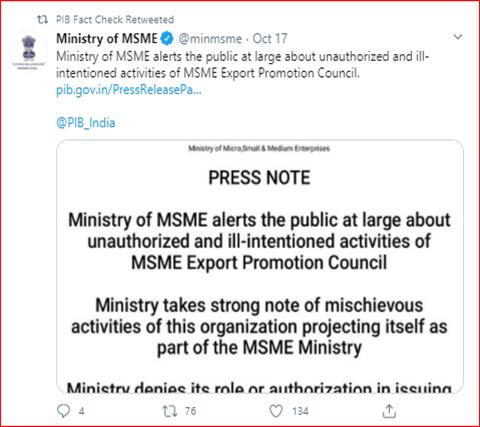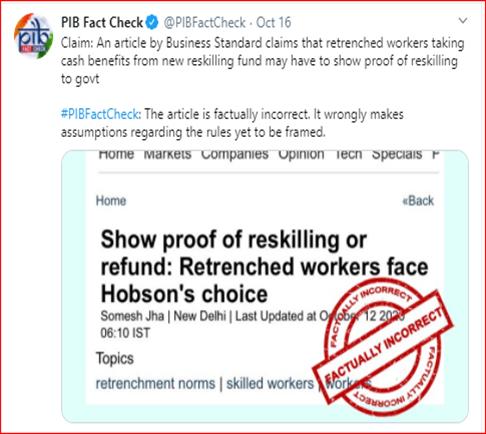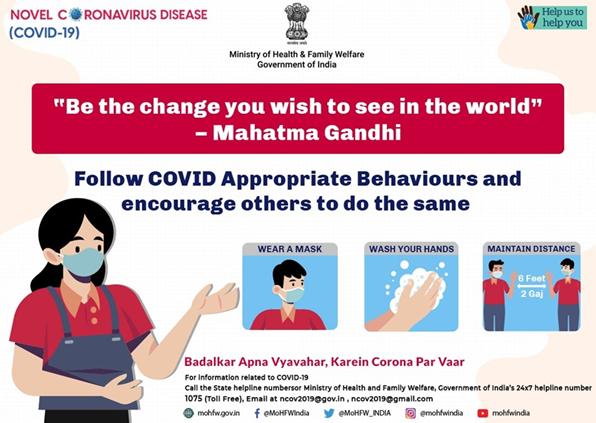 *********
YB