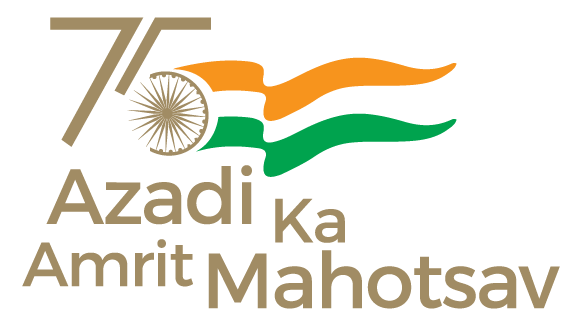 The President of India, Smt Droupadi Murmu attended a civic reception hosted in her honour by the Government of Jharkhand at Raj Bhavan, Ranchi this evening (May 25, 2023).
Speaking on the occasion, the President said that the existence of the state of Jharkhand may not be very old, but since ancient times, this region has had a distinct identity. The example presented by the people of Jharkhand in respecting water, forests, and land and adopting a natural lifestyle has become more important in this time of environmental crises. Noting that about 30 percent of the area of this state is covered by forests, she said that moving forward on the path of development, while protecting and enhancing the precious forest wealth is the right way to achieve sustainable progress.
The President said that giving priority to the group over the individual is a fundamental feature of the society of Jharkhand. She urged all to keep this spirit of cooperation and collectivity alive and strengthen it.
The President said that Jharkhand is full of attractive natural beauty and has immense potential for development in the field of eco-tourism. She expressed confidence that proper development of this sector would provide many opportunities for employment and entrepreneurship to the youth of the state.
The President said that the land of Jharkhand is called Ratna-Garbha because of the priceless minerals present here. It is one of the richest states in the country in terms of mineral wealth. But the most valuable gems of Jharkhand are the hardworking, loving, and simple people of the state.
The President said that many modern industries, especially those based on mineral materials, were established in Jharkhand. These industries paved the way for modern development. In recent years, efforts have been made to develop Jharkhand's infrastructure on a large scale. She stressed that the benefits of modern development should reach all sections of society, especially the marginalised. She conveyed her best wishes to Jharkhand to make its place among the leading states of the country in terms of development in the near future.
********
DS/SH