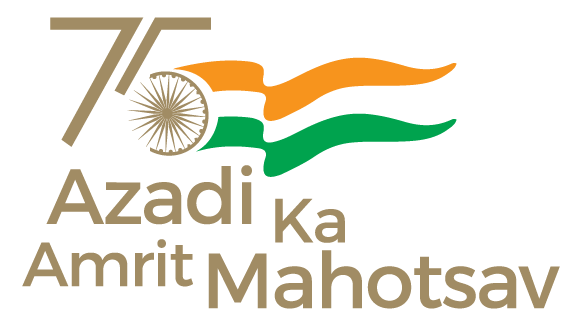 The President of India, Smt Droupadi Murmu graced and addressed the 2nd convocation of Indian Institute of Information Technology (IIIT) Ranchi at Namkum, Ranchi today (May 25, 2023).
Speaking on the occasion, the President said that today India is moving towards entrepreneurial culture by strengthening the start-up eco-system and promoting self-reliance. In this context, scientific research and innovation has become an even more important topic in the country's development discourse. It is only through research that new processes, products and designs can be developed that can help find innovative and sustainable solutions to emerging issues. She expressed confidence that higher educational institutions in India would enhance their research capabilities and produce talented students who would be technologically proficient and work for the welfare of citizens through innovations. She emphasized that technology should be used as an instrument of social justice.
The President said that India has the third largest tech start-up ecosystem in the world. We are already using smart devices that have made our lives easier. But such equipment and systems should be accessible to common people and should be in line with overall sustainability. This is where the role of the technologists becomes more challenging. For this they need to adopt a holistic approach in their thinking and work.
The President said that in the era of artificial intelligence, it is the responsibility of bright minds like students of IIIT Ranchi to increase efficiency by making best use of it. By saving time and resources, they can focus more on creative and sensitive tasks that require empathy and human touch. She urged them to think about how to use artificial intelligence to help divyangjan, senior citizens or other needy sections.
The President said that youth have immense potential to change the society and nation. Our youth can make a big contribution in making a conscious and developed nation. It is the duty of all of us to show the right direction to the youth and encourage them towards working for the progress of the country and society.
The President was happy to note that in just a few years of its inception, the faculty and students of IIIT Ranchi have underlined the importance of knowledge creation, and they are contributing through original research papers and publications in the reputed national and international publications. She also noted that IIIT Ranchi is making students future-ready through state-of-the-art laboratories and Research and Development Cells related to areas such as data science, bio-informatics, artificial intelligence and quantum computing. She expressed confidence that IIIT Ranchi would make its mark as a hub of research and innovation in the times to come.
The President urged IIIT Ranchi to collaborate with national and international organizations and industry and prepare the students for the upcoming challenges at personal and professional level. She said that apart from being technically skilled and educated, our youth should also be socially, mentally, emotionally and physically fit.
********
DS/SH