In its 32nd flight conducted from Satish Dhawan Space Centre (SDSC), SHAR, Sriharikota on December 16, 2015, ISRO's Polar Satellite Launch Vehicle PSLV-C29 successfully launched six satellites from Singapore, including the 400 kg TeLEOS-1, the primary satellite.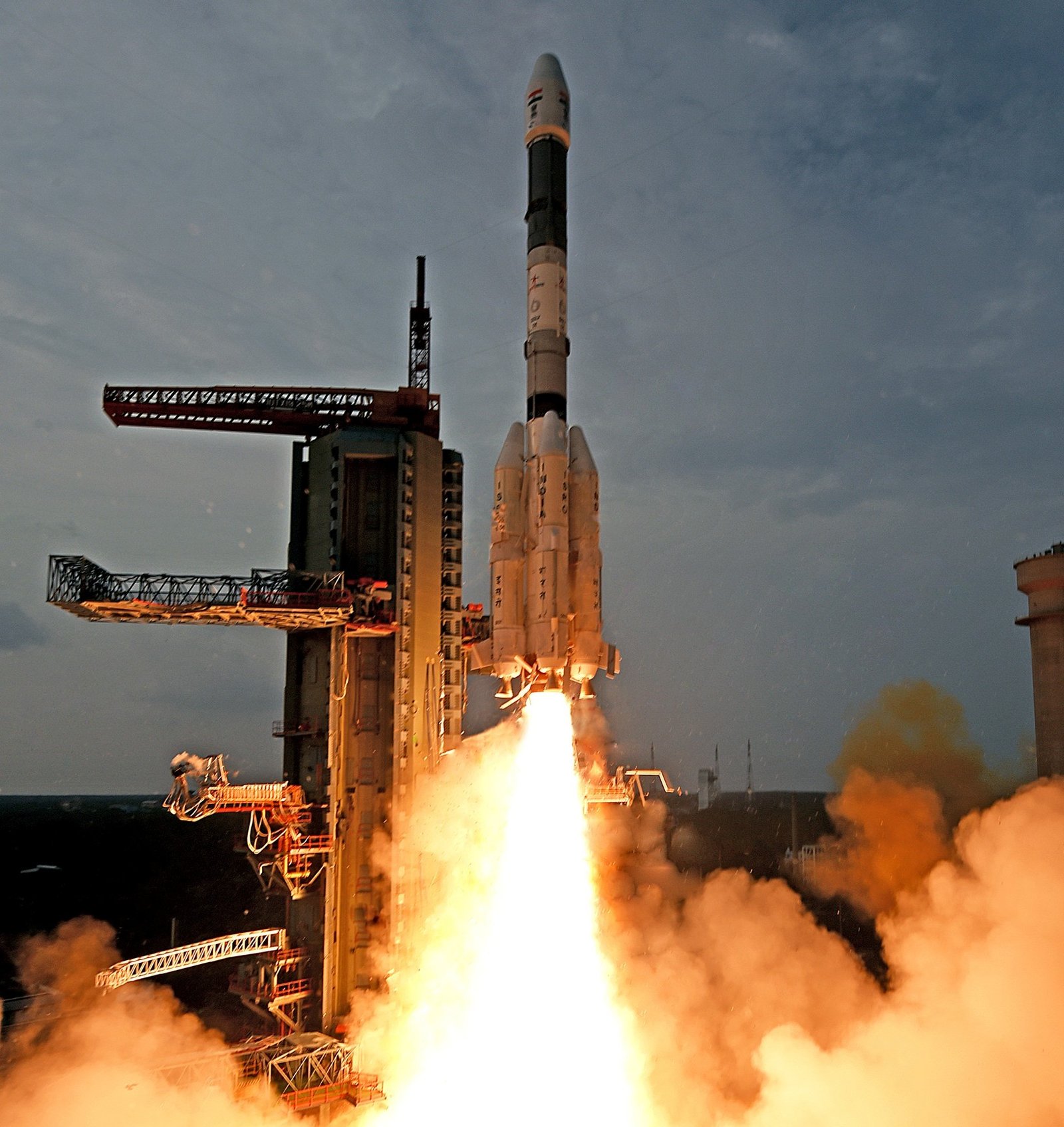 The other five satellites were co-passenger payloads. PSLV-C29 launched all the six payloads into an orbit of 549 km height inclined at an angle of 15 deg to the equator.
The six satellites carried by PSLV-C29 today together weighed about 624 kg at lift-off. These six satellites were launched as part of the agreement entered into between ST Electronics (Satcom & Sensor Systems), Singapore and Antrix Corporation Limited, the commercial arm of the Indian Space Research Organisation (ISRO), a government of India Company under the Department of Space (DOS).
This is the 11th flight of PSLV in 'core-alone' configuration (without the use of solid strap-on motors). PSLV has successfully launched 57 satellites for customers from abroad including these six Singapore satellites.
After a 59 hour smooth count down, the 227.6 ton PSLV-C29 lifted off from the First Launch Pad (FLP) at SDSC SHAR at 1800 hrs (6:00 pm) IST with the ignition of its first stage.
The important flight events included the separation of the first stage, ignition of the second stage, separation of the payload fairing at about 117 km altitude, second stage separation, third stage ignition and separation, fourth stage ignition and cut-off.
Once the intended orbit was achieved, TeLEOS-1 was deployed at about 18 min 12 seconds after lift-off.
This was followed by the deployment of other five satellites, viz., Kent Ridge-1, VELOX-C1, VELOX-II, Galassia and Athenoxat-1 in quick succession in the subsequent three minutes.