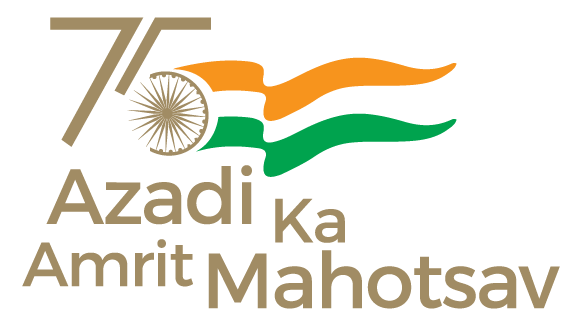 To highlight India's priorities in G20 Anti-Corruption Working Group (ACWG) on the eve of the 3rd "No Money For Terror" Ministerial Conference on Counter-Terrorism Financing, a session was co-chaired by Mr. T. Raja Kumar, President, Financial Action Task Force (FATF), and Mr. Sanjay Malhotra, Secretary (Designate), Department of Revenue (DoR), Ministry of Finance, Government of India, here today.
Ms Violaine Clerc, Executive Secretary of FATF, India's Head of Delegation to FATF and Additional Secretary, DoR, Mr. Vivek Aggarwal, as well as Chairperson of MONEYVAL, delegates from other FATF-Styled Regional Bodies (FSRBs), various Heads of Delegations of FATF member countries and heads of Indian Regulatory and Law Enforcement Agencies participated in the session.
The session highlighted India's priorities for ACWG during its G20 presidency, which has been handed over to Prime Minister Shri Narendra Modi, at Bali, Indonesia. Matters pertaining to international cooperation in investigation of corruption and other economic crimes were discussed during the event. India's robust AML/CFT framework was highlighted during the event.
Mr T. Raja Kumar elaborated on the aligned priorities between Singapore Presidency and India's Anti-Corruption Working Group.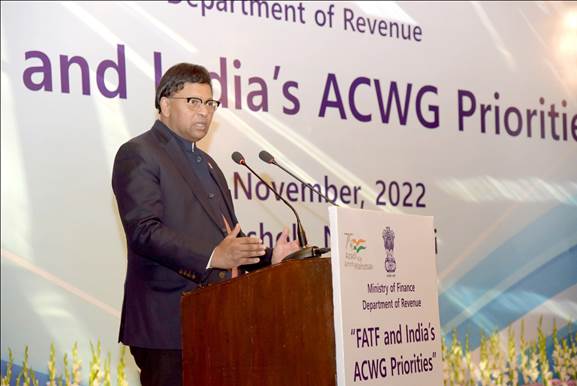 While speaking about the synergy between the G20 ACWG priorities and FATF mandate, Mr Sanjay Malhotra highlighted the need to strengthen international cooperation on economic crimes. He stressed on the need to strengthen our systems to combat new and sophisticated forms of economic crimes.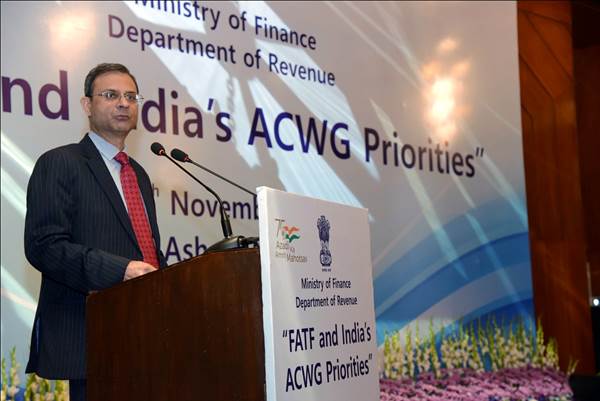 Mr Vivek Aggarwal showcased India's robust systems to fight money-laundering and terror financing. Mr Aggarwal explained the important features of the whole-of-government approach towards confiscation of proceeds of crime. Mr Aggarwal also elaborated upon the recent multi agency efforts to disrupt complex criminal networks to launder money in India and siphon the proceeds across the border.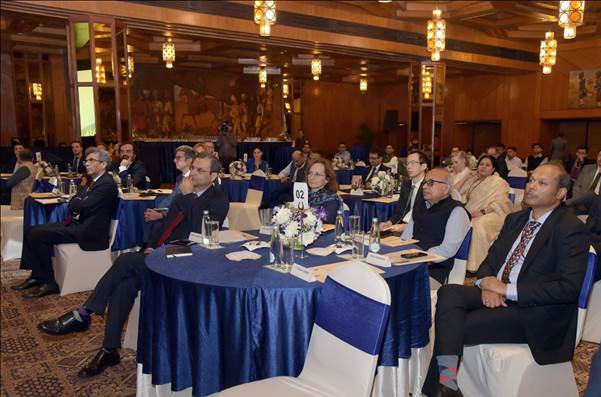 The Reserve Bank of India (RBI) shared perspectives on the uses of the analytical model it uses for applying a Risk Based Approach for supervision of scheduled commercial banks from KYC/ Anti Money Laundering perspective. The model generates risk scores based on KYC/AML data submitted by banks. A specialised KYC/AML on-site assessment of select banks, based on the findings from their offsite assessment, is also being carried out by RBI. The Risk Based Approach will facilitate better risk discovery and assessment, thereby effectively addressing and mitigating money laundering and terrorist financing risks in the banking sector.
RBI also shared the initiatives it has taken, including the Regulatory Sandbox, to encourage the FinTech sector to develop solutions focussed on prevention and mitigation of financial frauds.
A presentation was also made to the delegates explaining aspects of India's priorities for ACWG during its G20 presidency that are important from the perspective of FATF mandate to fight economic crimes. The effort during India's presidency will be to promote better international cooperation in sharing of information through formal and informal means and to have robust systems for recovery of stolen assets cutting across borders.
An interactive session followed the formal presentations.
****
RM/PPG/KMN