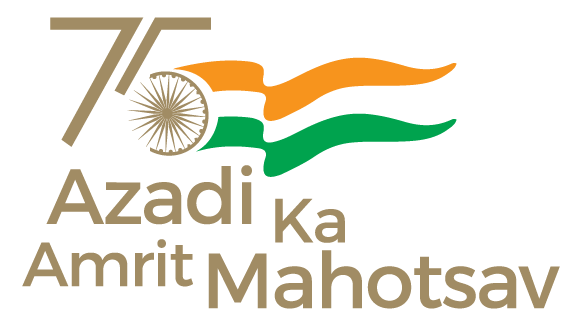 Union Minister for MSME Shri Narayan Rane along with Chief Minister of Tripura, Prof. (Dr.) Manik Saha, and Union Minister of State Shri Bhanu Pratap Singh Verma,  presided the 'Regional Conference on Sustainable Development of MSMEs in the North East Region (NER)'  held at  Agartala, Tripura today. The conference was organized by the Ministry of MSME to spread awareness of various Schemes of the Ministry. Addressing the conference Shri NarayanRane  emphasized the significant role of MSMEs in the North East and their contribution in making India 'Self Reliant. He said Tripura is a land of agrarian products and has great potential for MSMEs in food processing industries and advised Tripura Government on developing more tourism opportunities for MSMEs while strengthening the existing industries.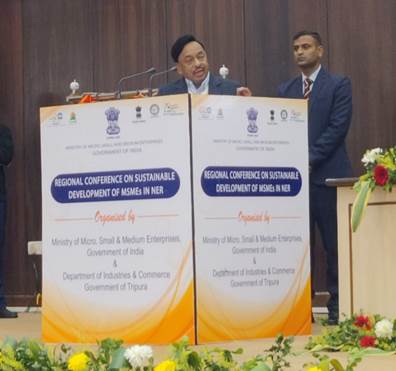 MoS Shri Bhanu Pratap Singh Verma urged the entrepreneurs to take maximum advantage of the schemes. He said state government of Tripura has put in sincere and dedicated effort under the leadership of Chief Minister to make this event a grand success. He said he sure that the coordinated efforts by both the ministries will create a better eco-system for development of MSME sector in the North Eastern Region (NER).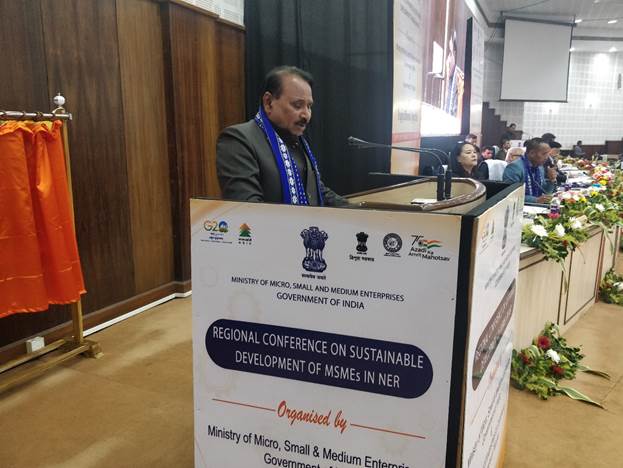 The conference showcased launch of various initiatives of the Ministry of MSME, Government of India, and the State Government of Tripura. The new initiatives launched by dignitaries during the programme were RAMP (Raising and Accelerating MSME Performance) portal, Linking of NER Portal under Udyam Shakti, Inauguration of the Gomati City Gas Project, inauguration of West Tripura Bamboo Mat Cluster under SFURTI scheme and  inauguration of new building of KVIC (Khadi & Village Industries Commission) & TKVIB (Tripura Khadi & Village Industries Board). The conference through its various activities like VDP's, CEO Conference etc. provided a much-needed platform for aspiring/existing entrepreneurs of NER to interact with Government departments from Central and State governments, CPSEs and Industry Associations.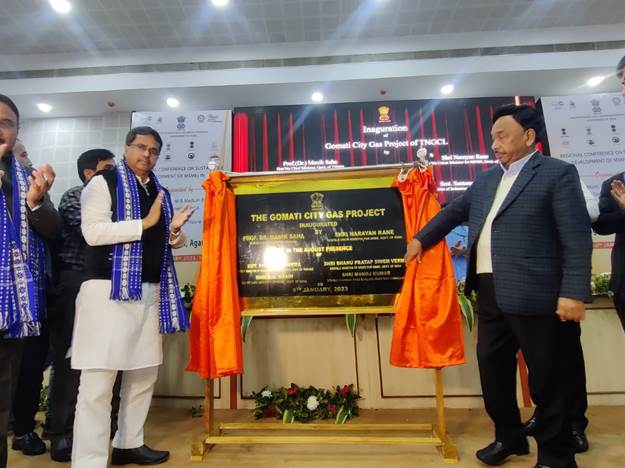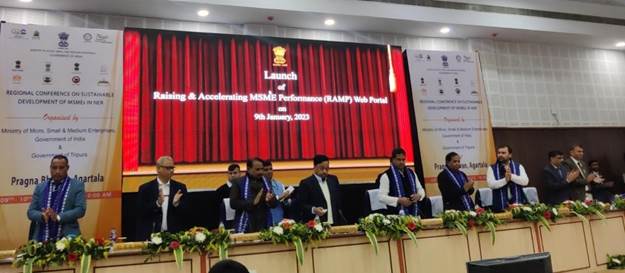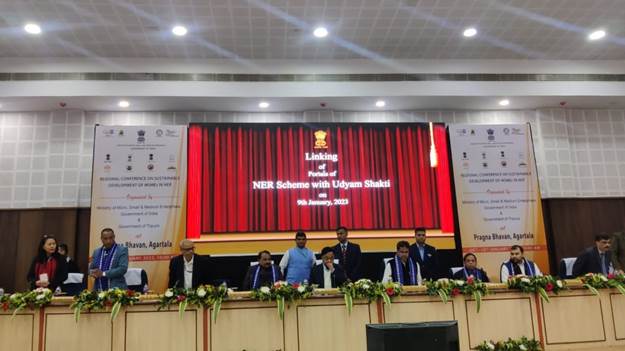 MSME sector plays a significant role in terms of job creation and improving livelihood. Currently, it consists of over 6 crore units employing more than 11 crore people, contributing significantly to economic growth with around 30% of contribution to GDP.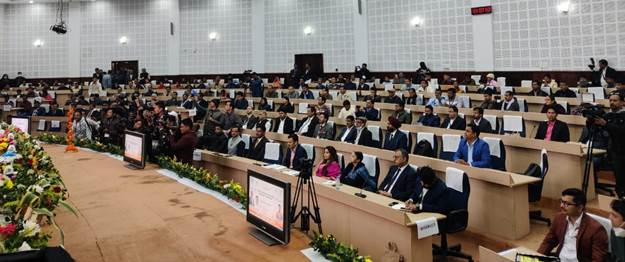 Given the impact of MSMEs on our economy, it is imperative that focused efforts are given to promote entrepreneurship amongst the youth and create a conducive ecosystem where they play an integral role in development of Indian economy to realize the 5 trillion USD economy.
Nurturing the MSME sector is important for the economic well-being of the nation. M/o MSME is consistently working to empower MSMEs for sustainable growth and to become compatible in the global value chain.
MJPS