Shri Prakash Kumar Pankaj, Senior Technical Director of National Informatics Centre, passed away today in New Delhi due to complications caused by COVID. He was 51 years old. He is survived by his wife, daughter and son.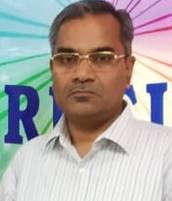 Shri PK Pankaj started his career in NIC from NIC Headquarters,as Scientist B in March 1993 and was working with the Ministry of Information and Broadcasting and its associated organizations (RNI, Publications Divisions) at the time of his demise.
He had immensely contributed in number of projects of NIC, starting from Department of Rural Informatics, NITI Ayog, D/o Investment and Public Asset Management (DIPAM), Development North Eastern Region  etc . He also extended his support to BOC and PIB whenever required.
He will be remembered as  one of the brightest and most committed and sincere officers of NIC.
>>>>>>>>>>>>>>>>>>>>>>>>>>>>
BN/SS