Andaman and Nicobar Command, Indian Coast Guard District Headquarters at Diglipur conducted a special Community Interaction Programme (CIP) for fishermen of Gandhinagar. The CIP was conducted in co-ordination with Department of Rural Development and Panchayati Raj, along with Departments of Revenue, Forest, Fisheries, PMF and Gram Panchayat (Gandhinagar). The Community Interaction Program focused to educate the fishermen about importance of carrying lifesaving gears while venturing into sea for fishing voyage. The fisher folk were also apprised regarding usage of Distress Alert Transponder and other SOS procedures for seeking assistance of Coast Guard when required. Fishing community were informed regarding 24×7 Search and Rescue (SAR) Help Line 1554 which is a Toll Free Number for seeking SAR assistance at sea. Practical demonstrations were carried out on donning of Life Jackets, operation of DAT, Signal Flare and, portable Fire Fighting Extinguishers. Pamphlets containing information on aspects of safety of life and property at sea were also distributed to fishing community.
In addition to the Special Community Interaction Programme a 'Multi-Specialty Medical Camp' was also organized in conjunction with a team of specialist doctors and medical staff from Community Health Centre (Diglipur) and health workers from Health Sub Centre (Gandhinagar).
As part of 'Multi-Specialty Medical Camp' awareness lectures on 'Prevention & Management of Tuberculosis', 'Benefits of Yoga' and 'Health & Immunity' were conducted. Brochures providing information on GoI policies regarding 'control and elimination of Tuberculosis' were also distributed. Fishermen were also provided first hand training on CPR procedure, 'first aid' and 'fracture fixation' by medical team of Indian Coast Guard. Screening for dental diseases and 'oral carcinoma' by Dental Surgeons of CHC (Diglipur) was undertaken. Specialist doctors undertook screening for non-communicable diseases along with general health check-up for fishermen and their family members. The Community Interaction Programme and Multi-Specialty Medical Camp by Indian Coast Guard were greatly appreciated by the fishing community.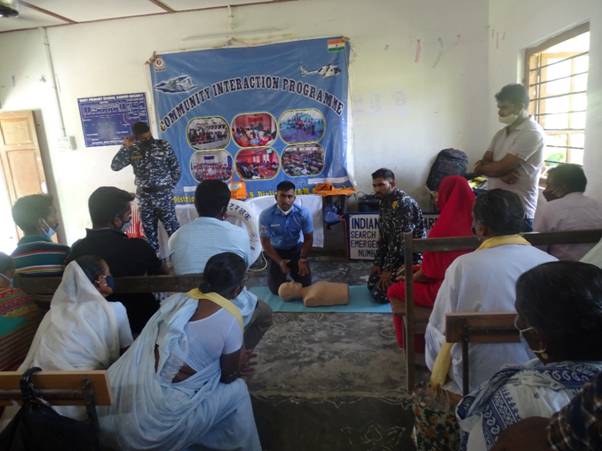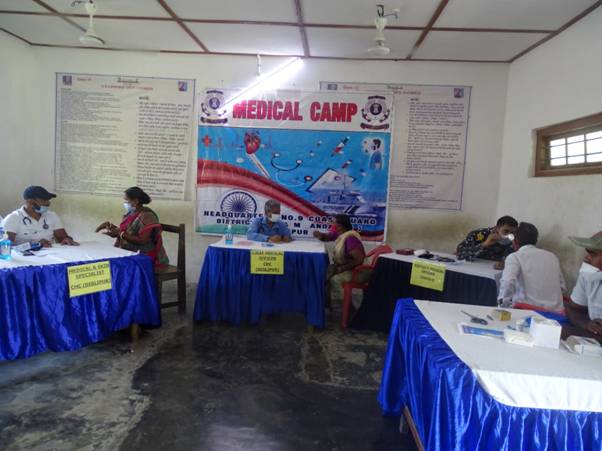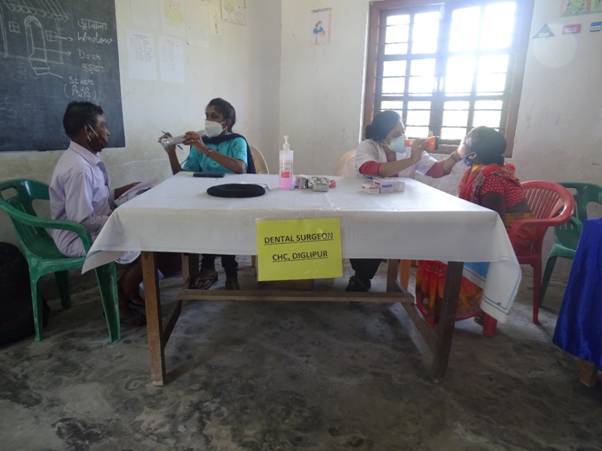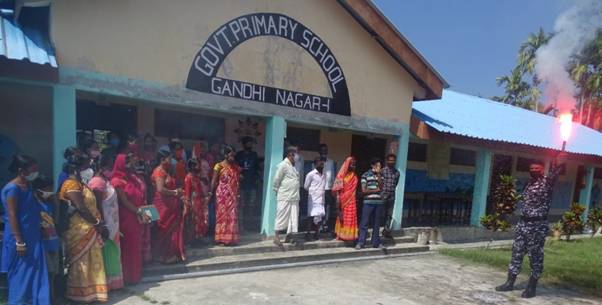 ****
ABB/Nampi/ADA