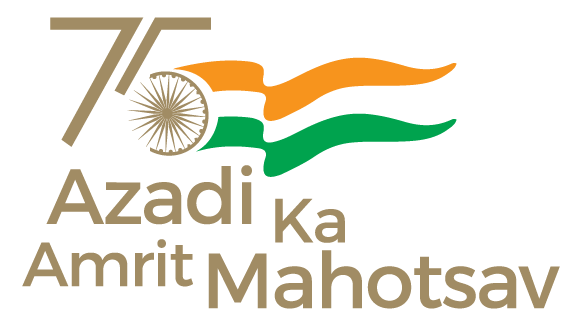 On the occasion of inauguration of West Tripura Bamboo Mat Cluster and new KVIC building under SFURTI scheme along with inauguration of various programs launched in North Eastern Regions of the country, held at Agartala, Tripura on 9th January, 2023 Chairman Shri Manoj Kumar said that the priority of KVIC is to create additional employment opportunities in the country through various programs and schemes to make  dream  come true of 'Atmanirbhar Bharat' of Prime Minister Shri NarendraModi. We have to contribute our full towards realizing his dream, so that more and more artisans, spinners and weavers associated with this sector may earn respectable remuneration.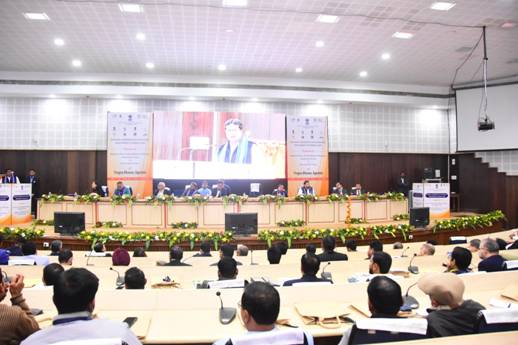 Chairman Shri Manoj Kumar while addressing on the occasion of launch of various programs and schemes organized in Agartala in the dignified presence of Micro, Small and Medium Enterprises Minister Shri Narayan Rane and Chief Minister of Tripura said that Khadi and Village Industries Commission is Making every effort to promote the KVI programs initiated for the development of the sector, So that Khadi and Village Industries activities can be implemented better at the hilly and border areas than at the ground level.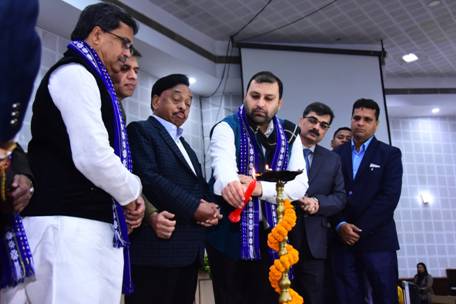 Chairman, KVIC mentioned that our Prime Minister has been making continuous efforts for the promotion of Khadi for the last 8 years. He gave priority to revive Khadi and he is taking 'Khadi' to new heights on the motto of 'Khadi for Nation, Khadi for Fashion and Khadi for Transformation'.  He further said, the Government of India has also increased the maximum project cost from Rs.25 lakh to Rs.50 lakh for the margin money subsidy to be given under PMEGP under the manufacturing sector, thereby making it easier for the projects to be implemented under the PMEGP scheme.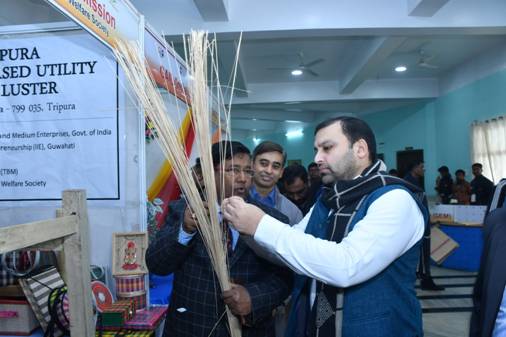 In the financial year 2021-22, the sale of Khadi and village industries has crossed Rs1 lakh 15000 thousand crore. In the same year, on October 2, the highest record sale of Rs. 1crore36 lakhs was achieved in sigle day at KhadiBhawan in Delhi and during the International Trade Fair organized from November 14 at PragatiMaidan, New Delhi the Khadi Pavilion recorded the sale of Rs. 12 Cr. through more than 200 stalls Chairman said .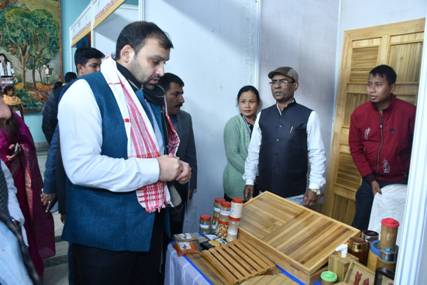 He said that KVIC has launched the first ever flagship program 'Honey Mission' in the country with the objective of increasing honey production, protecting the environment and providing sustainable employment to the rural masses – mostly farmers, women, tribals and unemployed youth. ' Similarly, 'KumharSashaktikaranYojana' program has been introduced and another scheme  has also been started to plant bamboo saplings on unused, barren land, which is a source of raw material for making incense sticks, furniture and artistic handicraft items.
In the last 3 years, work sheds were built for 346 Khadi artisans, 15710 bee colonies were distributed, electronic potter wheels were distributed to 1020 potters under 'Kumhar Empowerment Scheme', about 23,00 units under PMEGP scheme Subsidy of about 467 crores was approved and distributed, which employed 1,83,616 people. Whereas in the North Eastern region, during 2021-22, the production of Khadi was Rs 13 crore 11 lakh and the sale was Rs 15 crore 55 lakh, which provided employment to 5,827 people in the region.
MJPS