From April 1, 2016, India will start issuing a multi-city, multiple-entry business visa to businessmen of SAARC nations.
The business visa, to be called 'India Business Card' is expected to be granted for a period of up to five years or for a shorter duration as per the requirement to the businessmen of SAARC countries.
Printing of the 'India Business Card' has already been ordered in the India Security Press in Nashik.
Prime Minister Narendra Modi had, during the SAARC summit in Kathmandu last year, announced business visas with 3-5 years' validity for citizens of all SAARC member-nations. The step was aimed at boosting regional trade across South Asia.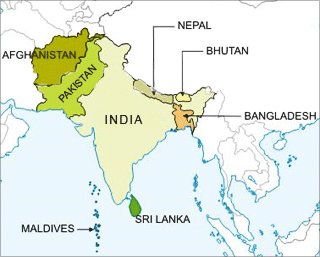 PAKISTAN TO GET BENEFIT AS SAARC NATION:
The move comes amidst the renewed engagement with Pakistan as there have been concerns on issuing such multi-city and multiple entry visa to Pakistani nationals.
Certain category of Pakistani nationals are presently eligible for grant of multiple-entry business visa for a maximum period of one year and restricted to 10 places.
Among the citizens of SAARC nations, citizens of Nepal and Bhutan do not require any visa to enter India.
Following Prime Minister Narendra Modi's meeting with his Pakistani counterpart Nawaz Sharif in Paris on November 30 on the sidelines of climate change summit and in line with the Ufa understanding between the two leaders, the National Security Advisors of the two countries met in Bangkok on December 6.
External Affairs Minister Sushma Swaraj too had travelled to Pakistan recently to attend a meeting on Afghanistan.