Classifying powerful, high-end diesel private cars and Sports Utility Vehicles (SUVs) as "vehicles used by the super-rich who want to show-off", the Supreme Court refused to lift the ban ordered on their fresh registration in the National Capital Region (NCR).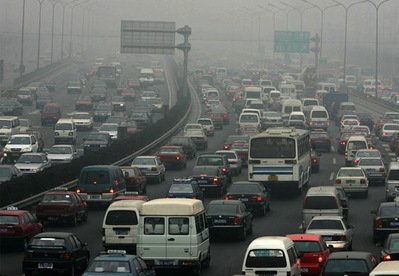 Chief Justice of India T.S. Thakur even snubbed the lawyers representing the car manufacturers, comparing their arguments for lifting the ban to "passionate" sales pitch, while reminding them that "this is their city too and they breathe the same air as the others".
The court had banned registration of diesel-run private cars of the capacity of 2000 CC and above and SUVs on December 16, 2015, in a bid to cut down air pollution in the city. The ban was to continue till March 31, 2016.
The manufacturers arraigned a battery of lawyers, including senior advocates P. Chidambaram, Gopal Subramanium and Aryama Sundaram, who submitted that their cars adhered to prescribed pollution standards and there was no basis to the accusation that they pollute more than petrol vehicles. They pointed out that some SUVs like Toyota Innova and Tata Sumo with over 2000 CC engine capacity could hardly be described as luxury cars.
Putting a check on this strain of argument, Chief Justice Thakur asked whether there was any study to prove that diesel caused less pollution than petrol cars.
The court further mooted the idea of making bigger car owners pay pollution charges in case the ban on fresh registration in the NCR was lifted in the future.
The court, however, extended till April 30 the deadline for taxis to switch to CNG. The court had earlier ordered that all taxis, including those operating under aggregators like Ola and Uber in Delhi, plying under city permits, shall switch to CNG not later than March 1, 2016.