Union Water Resources, River Development and Ganga Rejuvenation Minister Uma Bharti has informed that India has held talks with government of Nepal to find ways of reducing the severity of flood in the State to a major extent.
Accordingly, there has been remarkable progress in the construction of SaptKosi high dam. Once the construction is over, Bihar will get a reprieve from drought as well as the flurry of floods in future.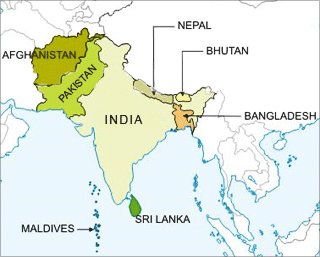 Still in some areas flood relief majors are urgently needed for the protection from flood. For this all the proposals sent by Bihar Government under which nearly 7 Lakh hectare area will be given protection benefiting nearly 132 Lakh population of the State have been approved.
Taking notice of the religious sentiments of the people of Bihar and their sentiments attached with river Ganga necessary measures have already been initiated for the revival of the river.
Keeping in view the plight of population in the State for the forced consumptions of arsenic contaminated water, the Central Ground Water Board has constructed 28 deep bore wells in Bihar to provide arsenic free water and have handed over them to the State health engineering department.
This steps has received overwhelming accolade and support from the people there as there are now saved from the hazardous effects of arsenic water.
Efforts are on for the supply of pure drinking water to Bihar State from the Rihand dam. Also steps are on for the timely construction of upper Mahananda projects. These are all inter-States projects and mutual consent is a must for their completion. This will also help the State to a great extent.
Punpun Barrage project: The project is situated in Aurangabad district of Bihar which envisages construction of Head Works and Canal System to cover CCA of 13680 ha. During 2014-15, proposal for release of Central grant of Rs.9 crore was received and approved by the Minister of Water Resources, River Development and Ganga Rejuvenation. Part release of Rs.2.7630 crore has been made during the current financial year.
Durgawati Reservoir Project: The Durgawati Reservoir Project is spread in Kaimur and Rohtas districts of Bihar. This project covers 9190 ha of drought prone area and 23277 ha of non-drought prone area.
Minor Irrigation Project under AIBP: A total no of 221 MI schemes with an estimated cost of Rs.340.6732 has been included for funding under AIBP.
Namami Gange: 14 projects are sanctioned in Bihar under National Ganga River Basin Authority (NGRBA) for an estimated project cost of Rs.2155.63 Crore which includes 13 projects on Sewerage Network and Treatment Plants with a sanctioned cost of Rs.1912.36 crore in Buxar, Begusarai, Munger, Hajipur and Patna.