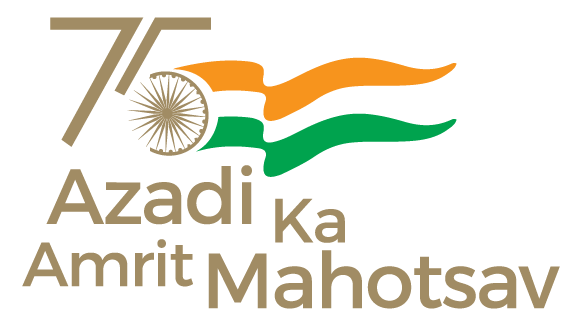 Good evening, all of you! My humble greetings to everyone associated with this great institution.
Dr. Sashi Tharoor, Hon'ble Member of Parliament, Shri A.N. Radhakrishnan, State General Secretary, BJP, Prof. K.V. Thomas, Special Representative, Govt. of Kerala, Shri P.K. Das, National Executive Member, BJP, Swami Jnana Thapaswi, General Secretary, Santhigiri Ashram, Swami Chaitanya Jnana Thapaswi, President, Santhigiri Ashram, Shri Gokulam Gopalam, President of All India Malayali Association.
Let me indicate and unfold my heart, ever since I landed here, I cannot describe in words the kind of feeling I had. Sublimity in action. Every moment I spent so far here, will be etched in my memory forever.
Dear brothers and sisters, I would leave this place fully surcharged, energized, motivated and inspired to follow the principles that Santhigiri Ashram is following and espousing. I take it as a personal accomplishment and a matter of great honour, that I am associated with Santhigiri Ashram on this momentous occasion.
On the journey of 25 years, it has traversed so much, with so much impact and appreciation, changing lives of the people for the better. On this occasion of dedication of the Silver Jubilee Centre of Kerala-based Santhigiri Ashram in New Delhi, I congratulate everyone associated with the Organisation.
My good wishes on this auspicious occasion to every person associated with various centres, nationally and globally, of Santhigiri Ashram. I have gathered that it has been a remarkable journey. 25 years is not a long time to make that kind of impact but what I have gathered, what I have come to know and what I have seen myself is that you are catalysing a big social change and hand-holding those who need your assistance, giving succour to those who need it for sure.
In changing Bharat, home to 1/6th of humanity, you are playing a pivotal role by engaging in skill development that empowers the people.
Brothers and sister, you are an epicentre of wholesome change. What we need in this country today is a mind-set that reflects our civilizational ethos. Rather than empower the pocket of a person, it is required that we empower their minds, we empower their faculties and that you are doing imminently in a better fashion by empowering human resource through skill development. My congratulations to you!
Your recognition by Government of India as a social and scientific research organisation, is befitting. It also indicates that Government of India is acting on very objective parameters that it has chosen such an institute, such a place, for this recognition.
Brothers and sisters, while doctor Shashi Tharoor happens to be Member of Parliament from an area very close to the Ashram in Kerala, my home State also has a great connection with Ashram.
Parnasala-the monument in the shape of full bloomed Lotus in Makrana white marble, is a final resting place of the founder of Santhigiri Ashram. The marble is from my home State. It is a divine coincidence that lotus and marble from Makrana also came to be reflected globally during G20 and also that became motto of G20, widely claimed and enthused all Indians all over the world and carried to the world a message of which you happen to be an epicentre. Nothing is more important in life than to preserve our culture and contribute to the health of the people. If we go to our Upanishads, one of the Upanishads has plethora of information about health and no country in this world can have what we have, a civilizational ethos of thousands of years, uparalleled, for all to see.
What is required is that we all believe in them. This is a historic time for Bharat. The world is changing very fast, rise of Bharat is unstoppable, the rise is incremental, the rise has been acclaimed by global institutions. If IMF today says our Bharat is the rising economy among large economies, if it says India is a favourite destination of investment and opportunity, it is on the account of the action which you people have taken.
You have contributed spinally to the mood of the nation by arriving at situation. It is like endeavours of your kind, it is like a contribution of people at large that in a decade, Bharat traversed from fragile 5 to big five and in 2022, we have great distinction of becoming 5th largest global economy overtaking UK and France. In matter of time by 2030, we would overtake Japan and Germany to become the third largest global economy.
All this because of one aspect: there is emergence of an ecosystem that allows every person in the country to unleash his or her energy to fully exploit talent and potential to realise dreams and aspirations. It is gratifying to note that you are massively contributing by skill development to help people realise their dreams and aspirations, to help a person who might have lost hope, is a divine activity, you are engaged in this divinity.
Brothers and sisters, no culture in the world can take pride in that kind of sublimity of civilizational growth that we in Bharat can take. Our spine is our culture 'Vasudhaiva Kutumbakam' the word, the expression defines our philosophy over the ages and we treat the world as one family.
In this perspective, very rightly the theme of India G20 Presidency reflecting 'One Earth, One Family, One future', this was highly impactful and applauded by one and all.
We are a country that not only just preaches, we preach after practicing and that happened when we faced pandemic COVID. Your Ashram was engaged 24×7 to help people who need assistance but at a global level, our Bharat assisted with Vaccine Maitri about 100 countries and to many of them vaccine was given as a contribution to their health.
When we are 1/6 of humanity, it is our obligation that will keep this planet in a healthy state, a state which we can pass on to the future generation.
We are trustees but there are concerns that we overlook. I have been saying for a long time that nothing can be more inappropriate and condemnable that some informed minds, knowledgeable people, monetizing ignorance of people for political equity; that cannot be allowed. An informed mind has to be spiritual and an informed mind has to be nationalist, non-exploiter.
Your Ashram is engaged in empowerment of women. Empowerment of women is critical to growth of humanity. Empowerment of women is not an option, it is the only way and that is why on September 21, there was an epochal development. Several efforts were made over a period of three decades, for one reason or the other the efforts could not fructify. On 21st September, Bharat had one third reservation for women in Lok Sabha and State legislature. The reservation is horizontal and vertical indicating that it is socially equitable.
It is in that context, I said that some people who know when it can fructify, who knew that it cannot happen in 2024 elections, they have made an issue of it and therefore I say intelligent minds must not absorb silence. They must give befiting reply and neutralize such sinister narratives that seek to monetize ignorance of the people for getting petty political equity. I am sure what you are doing is full of sublimity and things will go in the right direction.
I have come to know another very important aspect. It fills me with honour and pride to acknowledge that new Sanyasins chosen to walk the enlightened path, this is not easy, this is a great sacrifice, this is a divine call and two of them hail from the daily Ashram.
Brothers and sisters, in an era where life pace is relentless and materialism pervasive and who knows better than people around. They have lost all sense of being humane, of being kind, reflecting compassion. They are engaged in materialism, reckless exploitation of natural resources. They think their political empowerment, their fiscal power can determine how much natural resources they need to consume.
I have no hesitation in saying that to be a good Indian, to be a good member of this planet, we have to realize the planet is not only for human beings, it is for all living beings, it is not exclusive to us. There has to be optimum utilisation of natural resources. Your pocket, your fiscal power, your fiscal muscle cannot determine how much gas, petrol you will use. That sense has to be inculcated.
I am at the right place to make this point and I am sure message going from this place will carry greater credibility and conviction.
We remember Eklavya because Eklavya could not find a Guru, so he had a Guru, the guru was not aware of it. By merely having that situation he could go to that height. We have to re discover Guru- Shishya Parampara. गुरु बिना कोई ज्ञान नहीं है, गुरु बिना ज्ञान होकर भी हम अज्ञानी रहते हैं.
I travelled to Kerala where there is primary Santhigiri Ashram, to pay my regards to my teacher Miss Ratnavali Nair. I have no difficulty in saying that my biological birth was in a village but my real birth was handled by my Guru. That is the capacity of the gurus.
Another aspect is that we had forgotten the kind of reservoir we have, the depth we have in health management. It is soothing to know that on a very wide scale this is being globally accepted now. The efforts of the Santhigiri Ashram when it operates Ayurveda Panchkarma training centres are indeed notable. These centres are not limited to the benefit of some. The messages are taken across to the millions, it's a game changer and will define our future healthcare.
A country can rise not only on the strength of industries or infrastructure. We are having world class infrastructure but our country will attain great heights when its youth have an ecosystem which provides them level playing field, which provide them with opportunities that allow them to channelise their energy by acting in a manner that their aptitude is translated into ground reality. That is the situation we are bringing in the country today. Our rise is expandable on this account. The kind of contribution that Ashram is making is commendable. I congratulate everyone associated with the Ashram that such an effort must get widely disseminated and it is emulative for others.
True progress is not to be reckoned in terms of wealth, your big house, your big car. True progress is happiness, joy and that comes when you are healthy. A healthy mind is essential for doing anything which is great. You may be possessed of great attitude, talent, skill, but if you are not healthy, you can't contribute.
These days increasingly we are having another facet of health and that is mental health. Ashram is doing a good job but I would urge the Ashram that mental health issue is staring us in the face. It is writing on the wall. We need to be innovative to find solutions to that by serious counselling and hand holding so that people don't lose hope.
In a society where people lose hope, the society cannot rise like a plateau it rises like a pyramid.  In a country what we are having is inclusive development that includes all.
Can you imagine in a country where 400 million people could not think of having a bank account, are having functional bank accounts. Can you imagine a country where every household that is in a need of gas connection and the number runs into more than 100 million, the government has made available. Dr Shashi will find out that in 1989 when I was elected to parliament in Lok Sabha I had great power in my hand because I could give 50 gas connections to individuals in a year. Look what the government has done and therefore let us not have the approach, to see everything from political stance. When there are issues of governance we have to dictate our actions with high degree of objectivity.
As Vice-President of the country it is my obligation to be part of Rajya Sabha, the Upper House. What would you expect of that house is that we engage in dialogue, debate, deliberation and discussion, that will be your expectation. But when I see with my own open eyes, with pain and anguish, that disruption and disturbance has been weaponised.
There will have to be a narrative in society to neutralize such kind of tendencies and nation has a role to play. Your silence will resonate in the ears of future generation, if you don't break it and tell the people to do the duty for which they have been sent to Parliament.
Progress blossoms only with holistic development. I see that all around. I am son of a farmer, I could not imagine all my life that in a country like ours there will be farmers, number being more than 110 million, who will be receiving thrice a year benefit of government installments. Government giving instalments is not my concern, government being fully equipped to send money is not my concern, my pride is that the farmer in a distant village is fully technology-equipped to receive the benefit.
We have some of the finest brains in Parliament, they have seen the world. They know global developments. They know that in 2022 per capita data consumption of Internet in Bharat was more than that of USA and China taken together. Why should they be on back foot? A political commitment or belief in a political ideology cannot bind you to that level, that you don't recognise nationalism, that is very fundamental to imagine the kind of revolution that has taken in this country technologically to every village. That is why in 2022, 46% of digital transactions were in Bharat. Our digital transactions were four times the combined transactions of USA, France, Germany, UK.
I would therefore appeal to political fraternity, it is good to be in politics, it is good to play politics as your party demands. Be a stakeholder in politics but also keep nation above politics. We cannot allow narratives that demean, taint, tarnish our country on untenable grounds. People leave this country only to demean us. Our country has had enough of people with iconic status on parameters which are baffling. You have to work for a system where only the deserving ones get that slot.
Brothers and sisters, I take great pride in sharing with you that Padma awards have been awarded for the last few years. The awardees were not known. But everyone after the award has been given has only one thing to say: the award has been given to the right person. Recognition of the right person in society is fundamental. You are doing a great job. We owe it to the nation. We owe it to humanity to appreciate your work. I know you don't want appreciation. You can continue without appreciation. But the failure of the concerned people to appreciate good work is not a good thing in society. We must appreciate everything that is taking place in the national interest, in the interest of humanity, and in the welfare of needy people. And that is what you are doing.
Friends, this centre is a testament to comprehensive care. I have seen it during my brief interaction. I got surcharged. I am profoundly moved to dedicate the Silver Jubilee Centre to humanity. A sanctuary where professional training and spiritual growth converge, promising a future illuminated by holistic well-being and enlightened progress. Brothers and sisters, this stands as a poignant testament to the Ashram's enduring commitment to serve and heal the wounded hearts of humanity.
I once again wish Santhigiri Ashram and all the well-wishers the best in their endeavours. In the time I had, I offer my sincere prayers for one nation, one world. I conclude—I'm emotive. What I have seen with my eyes, what I have felt—everything was pristine, sublime, authentic, with full commitment, no self-interest, only giving to society at large. Please continue with it.
Thank you.
****
MS/JK/RC