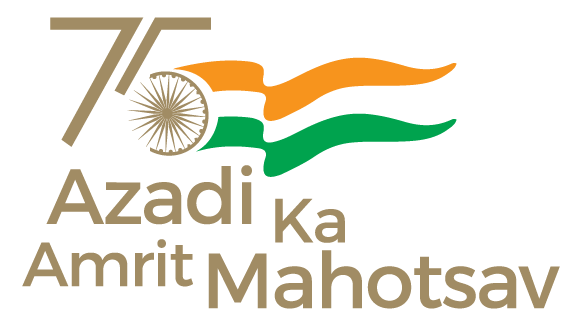 The first India Stack Developer Conference was inaugurated by the Minister of State for Electronics & Information Technology and Skill Development & Entrepreneurship, Shri Rajeev Chandrasekhar in the august presence of Shri Alkesh Kumar Sharma, Secretary, MeitY, Smt. Debjani Ghosh, President, NASSCOM and Shri Abhishek Singh, P&CEO, NeGD. The event was participated by than 100+ digital leaders from Industry Associations, Industry, System Integrators and Start-ups, mainly at CXO/MD/Founder level. The event also saw participation from delegates of G20 countries.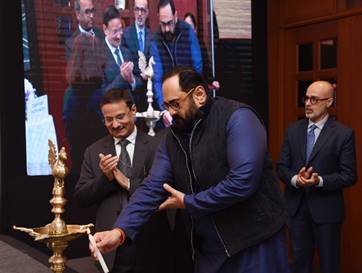 MoS Shri Rajeev Chandrasekhar inaugurating the Conference
Shri Rajeev Chandrasekhar, in his address, said that the objective of the conference is to increase access and adoption of India Stack-for countries that are keen to adopt and integrate it as per their requirements and to create a robust ecosystem of startups, developers and system integrators working around it on next-generation innovation. "Our Mission as a nation is to offer India Stack or the part of the stack to those enterprises & countries across the world who want to innovate and further integrate, execute, and implement digital transformation.", said the Minister.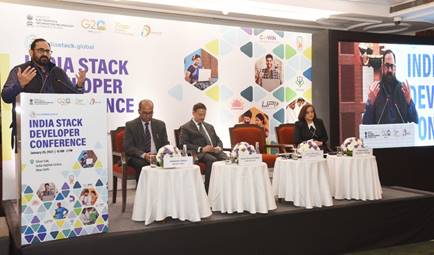 MoS Shri Rajeev Chandrasekhar addressing the Conference
Stating that India Stack is not static, the Minister said, "What we have today is #IndiaStack 1.0. It will become more nuanced, intelligent and sophisticated, and will keep evolving with time. Using data datasets and AI will be part of the innovation journey of India Stack."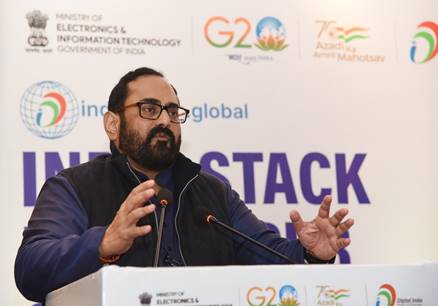 MoS Shri Rajeev Chandrasekhar addressing the Conference
Earlier, Shri Abhishek Singh, P&CEO, NeGD welcomed the attendees and set the context of the conference and emphasized that deliberations with Industry is to innovate on top of what is there and how to take it global for benefit of all. Smt. Debjani Ghosh, President, NASSCOM shared that India Stack brought digital transformation in the country. She shared that India using digital means has achieved financial inclusion for 80% of population in 6 years as compared to projected figure of 46 years. Shri Alkesh Kumar Sharma, Secretary, MeitY said that Digital India has truly empowered the Indian Society and contributed to making knowledge economy. He said that the conference is mainly to engage with stakeholders on India Stack and factor in their views on making it global.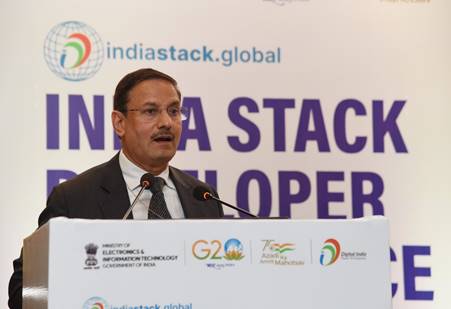 Secretary, MeitY, Shri Alkesh Kumar Sharma addressing the Conference
The presentations were made on India Stack Solutions viz. Aadhaar, National Digital Health Mission (NDHM), Unified Payment Interface (UPI), DigiLocker, UMANG, API Setu, DIKSHA, e-Sanjeevani, Government e-Marketplace (GeM) by the respective head of the organization and/or their representatives. A copy of the presentation is uploaded at https://indiastack.global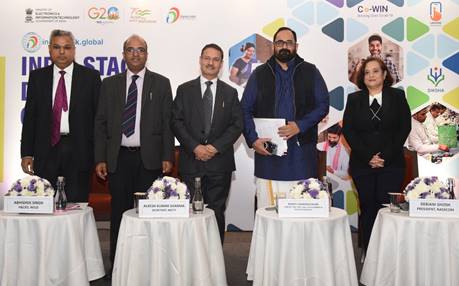 In the subsequent deliberations held with the Industry, main interventions were made as follows: Shri Abhishek Saxena, Co-founder, Eroute Technologies shared that owing to Aadhaar, timeline for KYC has come down from days to few seconds. He inquired about accuracy of face-auth, on which, Shri Saurabh Gard, CEO, UIDAI shared that it is better than fingerprint auth and close to IRIS based auth. Shri Golak Simli, CTO suggested that scaling on demand & keeping democratization in mid and mobility aspect of workforce and workspace may be considered for further improvement. Mr. Ricardo Daniel Delgado Muñoz, delegate from Mexican Embassy expressed his interest to take up India Stack at the ministerial level deliberations. Shri Suresh Sethi, MD & CEO, Protean pointed out the utility of Certified India Stack Developers & System Integrators and suggested Certified Evangelizers to tackle the issue conceptualization of what India Stack in overseas. Dr. Jaijit Bhattacharya, President, Centre for Digital Economy Policy suggested the new use-cases for DigiLocker and access flexibility on API Setu. Shri Abhinav Parashar, Co-Founder CEO, Digiotech made a case for API on land record related data and pointed issue of data structure and language among States. Shri Madhivanan Balakrishnan, COO, IDFC FIRST Bank suggested that, to take India Stack to next level, 30-40 use-cases may be explored, and developers may be encouraged to solve these problems. The innovative suggestions also included one API per department to simply share metadata and making India Stack as a part of curriculum.
Shri Alkesh Kumar Sharma, Secretary, MeitY, in the concluding remarks said that today is the first among many India Stack Developer Conferences planned for realizing India Stack global and for deliberation among implementation partners from the industry, SIs and startups. He emphasized that consent and API based data exchange among India Stack solutions is critical for realization of whole-of-the-government. He shared that National Data Governance Framework and Data Management Office are being worked out and these would be working in this area. He also shared that multilingual issues brought by industry partners are being dealt with Digital Bhashini project and PoC for speech to speech translation has been tried out for medical consultation. He also said that an attempt should be made to enable speech to speech translation applicable for G20 countries. He called out for the action and close collaboration among government departments owning India Stack solutions and industry, system integrators and start-ups for innovating on the top of India Stack and in taking it to other interested countries.
The conference ended with a vote of thanks by Shri Abhishek Singh, P&CEO, NeGD, MeitY.
PS: The presentations, made during the conference can be seen at: https://indiastack.global.
***
RKJ/BK