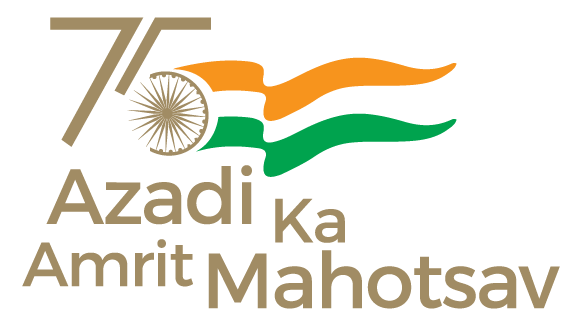 The Union Minister for Home and Cooperation, Shri Amit Shah congratulated Smt. Draupadi Murmu on her historic victory in the Presidential election and met her in New Delhi today on the historic occasion of her election to the nation's highest office.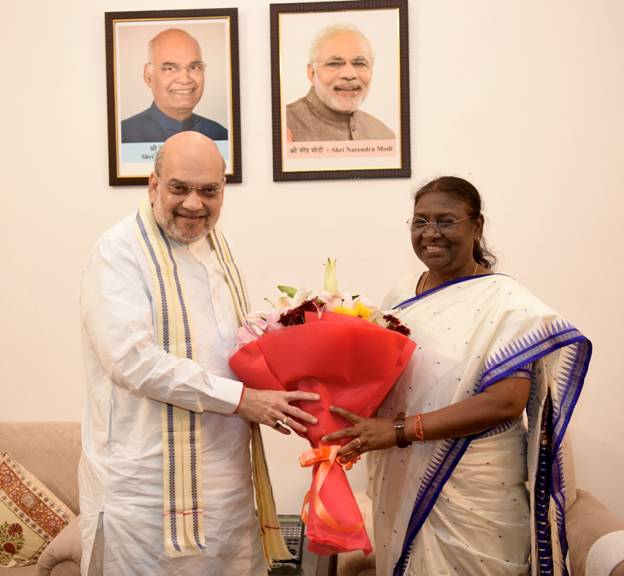 In his tweets, Shri Amit Shah said the nation, especially tribal society is over joyed and is enthusiastically celebrating her massive victory in the Presidential election. The election of the NDA candidate, Smt. Draupadi Murmu, who belongs to a common tribal family, is a proud moment for the country. I wish her all the best. This victory is a milestone towards realizing the resolve of Antyodaya and the empowerment of tribal society.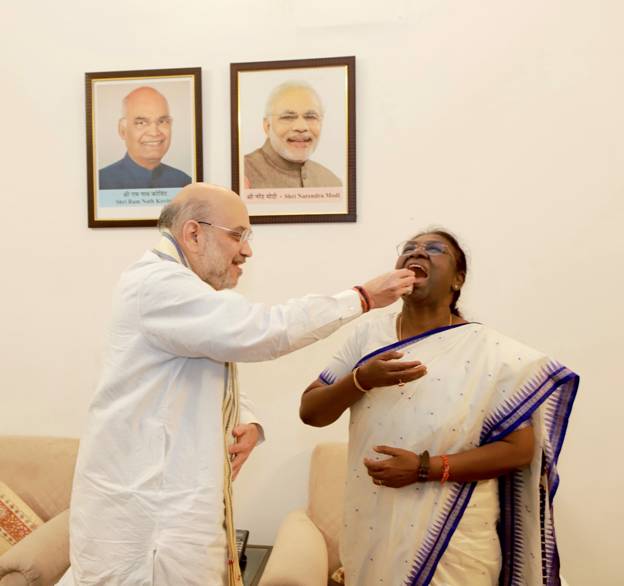 The Union Home Minister said Smt. Draupadi Murmu has reached the highest office of the nation facing difficult circumstances, it shows the immense power of our democracy. Even after so many struggles, the selflessness with which she dedicated herself in the service of the nation and society is an inspiration to all.
The Union Home and Cooperation Minister also said under the leadership of Shri Narendra Modi, I express my gratitude to NDA Allies, other political parties and Independents for voting in favour of tribal pride, Smt. Draupadi Murmu. I am sure that Smt. Murmu's tenure as the 15th President of India will make the country proud.
श्रीमती द्रौपदी मुर्मू जी को देश के सर्वोच्च पद पर चुने जाने के ऐतिहासिक क्षण पर उनसे भेंट कर उन्हें बधाई दी।

राष्ट्रपति चुनाव में उनकी प्रचंड विजय पर पूरा देश विशेषकर जनजातीय समाज उत्साह व हर्षोल्लास के साथ जश्न मना रहा है। pic.twitter.com/tstOCfsd0p

— Amit Shah (@AmitShah) July 21, 2022
श्रीमती द्रौपदी मुर्मू जी जिन विषम परिस्थितियों से संघर्ष करते हुए आज देश के इस सर्वोच्च पद पर पहुँची है वो हमारे लोकतंत्र की अपार शक्ति को दर्शाता है।

इतने संघर्षों के बाद भी उन्होंने जिस निःस्वार्थ भाव से खुद को देश व समाज की सेवा में समर्पित किया वो सभी के लिए प्रेरणीय है।

— Amit Shah (@AmitShah) July 21, 2022
श्रीमती द्रौपदी मुर्मू जी जिन विषम परिस्थितियों से संघर्ष करते हुए आज देश के इस सर्वोच्च पद पर पहुँची है वो हमारे लोकतंत्र की अपार शक्ति को दर्शाता है।

इतने संघर्षों के बाद भी उन्होंने जिस निःस्वार्थ भाव से खुद को देश व समाज की सेवा में समर्पित किया वो सभी के लिए प्रेरणीय है।

— Amit Shah (@AmitShah) July 21, 2022
एक अति सामान्य जनजातीय परिवार से आने वाली NDA प्रत्याशी श्रीमती द्रौपदी मुर्मू जी का भारत का राष्ट्रपति चुना जाना पूरे देश के लिए अत्यंत गौरव का पल है, उन्हें बधाई देता हूँ।

यह विजय अन्त्योदय के संकल्प को चरितार्थ करने व जनजातीय समाज के सशक्तिकरण की दिशा में एक मील का पत्थर है।

— Amit Shah (@AmitShah) July 21, 2022
*****
NW/RK/AY/RR