Panaji, March 13, 2021
Union Minister of State for Defence Shri Shripad Naik today handed over Four Hearse Vans and Four Garbage Pickup vehicles to Various Gram Panchayats. Chief Minister Dr Pramod Sawant was also present on this occasion.
Union Minister handed over Hearse Vans to Colvale, Taleigao, Vironda, Socorro Village Panchayats and Garbage Pickup vehicles to Pale, Cotombi, Kudne Village Panchayats. Rs. 45 Lakhs under Member of Parliament Local Area Development Scheme used for these vehicles. Due to Covid Pandemic MPLAD Funds Scheme is currently suspended. The funds which were allocated earlier is used for these vehicles, said Shri Naik.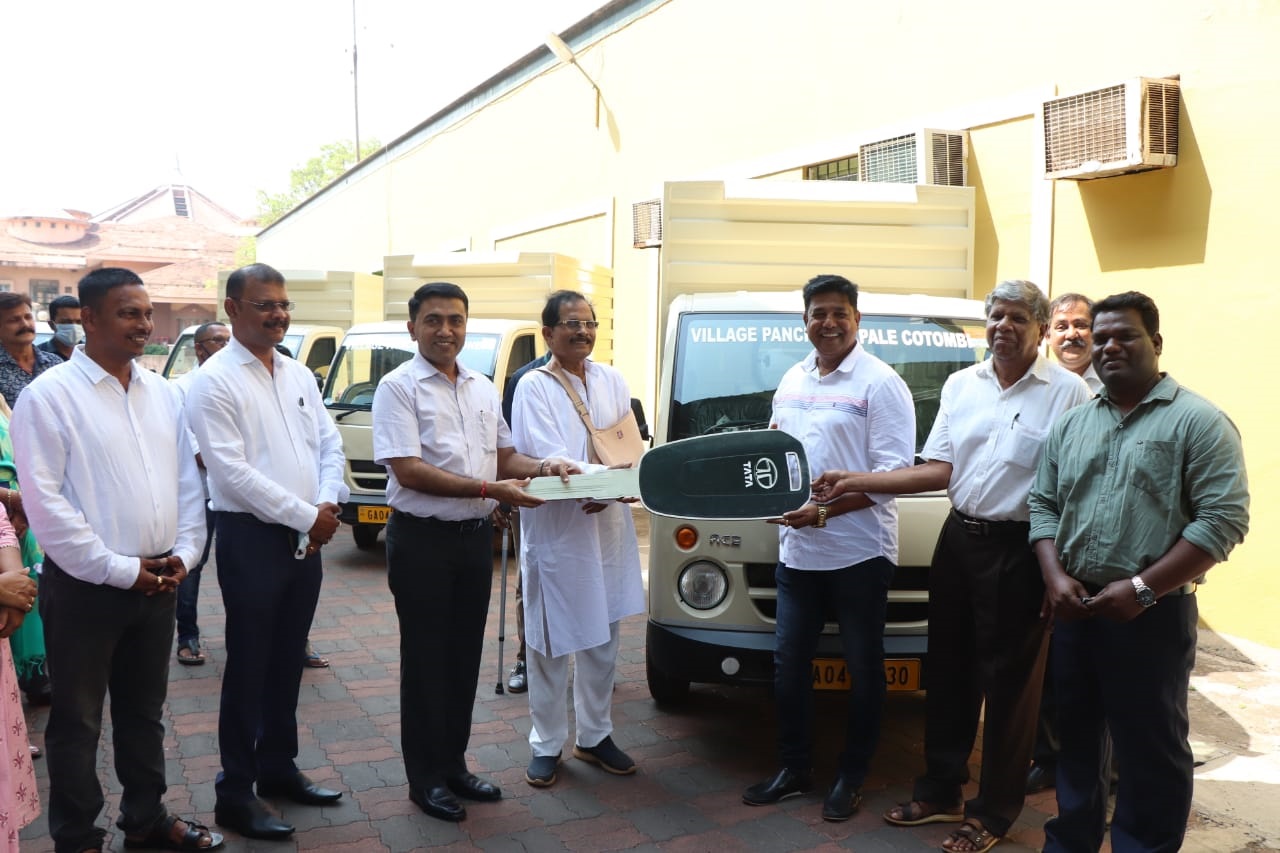 Shri Naik further said that he is very much pleased that he used MPLAD Funds for the welfare of village panchayats. These vehicles will be of great help to the Panchayats.
Chief Minister Dr Pramod Sawant praised Shripad Naik for using MPLAD Funds very judiciously. In the last 20 years Shripad Naik showed the way to use MPLAD Funds, said Dr Sawant.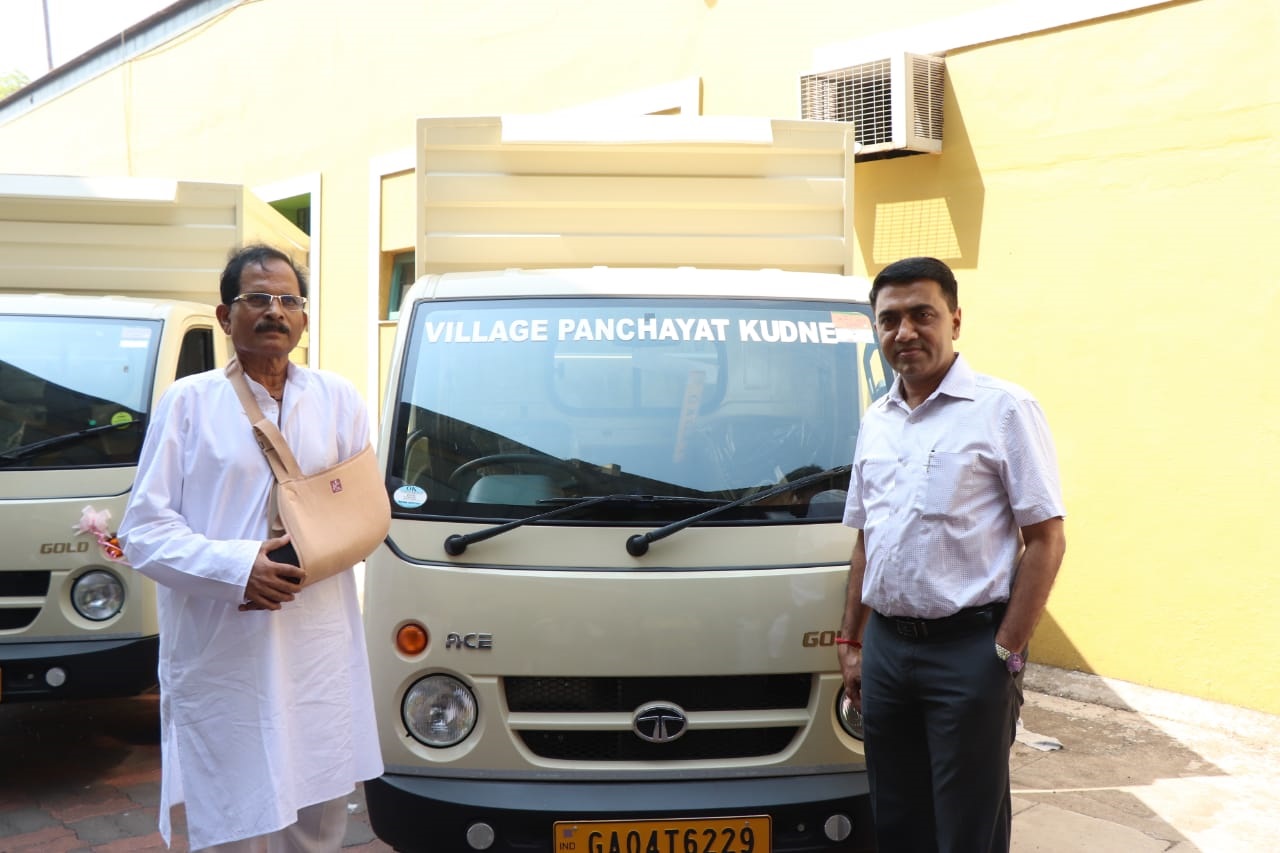 ***
V.Kumar/S.Thakur/cy