Union government has released Rs. 175 crores to set up e-platforms to ensure easy flow of agricultural produce from one mandi to another.
The Centre has approved financial assistance for five States – Gujarat, Maharashtra, Telangana, Jharkhand and Chhattisgarh.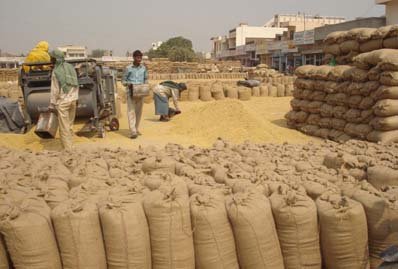 The government has kept aside a total of ₹175 crore to provide assistance of about ₹30 lakh per mandi for the software.
Briefing a Parliamentary Consultative Committee meeting here on Wednesday, Agriculture Minister Radha Mohan Singh said this was part of the time-bound plan for developing a National Agriculture Market.
He said the e-platform proposes to cover 250 mandis by September 2016 and by March 2018, a total of 585 mandis would have the system to ensure farmers' access for their produce across markets.
Bee-keeping
In a separate event, the Minister announced a sum of ₹10 crore to boost bee-keeping in the country, adding that bee-keeping should be encouraged for its contribution to both agricultural development as well as balancing the environment.
The Minister said there were two lakh bee-keepers and 20 lakh bee colonies in the country, which produce about 80 lakh tonnes of honey every year. Also, the country's honey export business has been estimated at ₹1,000 crore.