The United Nations General Assembly elected 18 new members of the UN Human Rights Council through a secret ballot.
The Human Rights Council is an inter-governmental body within the United Nations system responsible for strengthening the promotion and protection of human rights around the globe and for addressing situations of human rights violations and make recommendations on them. It has the ability to discuss all thematic human rights issues and situations that require its attention throughout the year. It meets at the UN Office at Geneva.
The Council is made up of 47 United Nations Member States which are elected by the UN General Assembly. The Human Rights Council replaced the former United Nations Commission on Human Rights.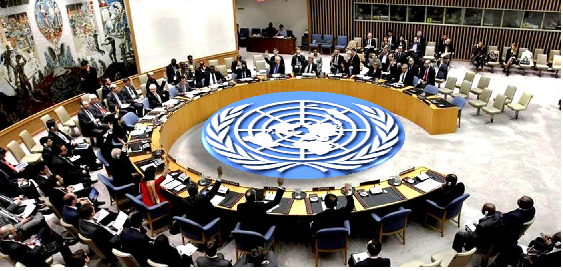 The new members, who will start their three-year terms beginning January 1 next year, are Belgium, Burundi, Cote d'Ivoire, Ecuador, Ethiopia, Georgia, Germany, Kenya, Panama, Kyrgyzstan, Mongolia, Philippines, Republic of Korea, Togo, Slovenia, Switzerland, United Arab Emirates and Venezuela.
India is also a member of the Council and its term will end in 2017.
The Council has 47 members. Members of the Council are elected directly and individually by secret ballot by the majority of the members of the General Assembly.
Members serve three-year terms and are not eligible for immediate re-election after serving two consecutive terms.
In 2006, elected members drew lots, taking into account equitable regional distribution, to select those members who would initially serve staggered terms of one, two or three years.
The distribution of seats is in accordance with equitable geographical representation (13 from the African Group; 13 from the Asian Group; 6 from the Eastern European Group; 8 from the Latin American and Caribbean Group; and 7 from the Western European and Other States Group).
When electing members of the Council, Member States are to take into account the contribution of candidates to the promotion and protection of human rights and their voluntary pledges and commitments made in this regard.
Upon election, new members commit themselves to cooperating with the Council and to upholding the highest standards in the promotion and protection of human rights.
Members of the Council are reviewed under the Universal Periodic Review mechanism during their term of membership.
Through this mechanism, the Council undertakes a periodic review of the fulfillment of the human rights obligations and commitments of all Member States of the United Nations.
Ensuring universality of coverage and equal treatment of all States, the review is a cooperative mechanism, based on an interactive dialogue, with the full involvement of the country concerned and with consideration given to its capacity-building needs.