Increase in prices of pulses may register highest growth this year due to untimely rains which have severely affected 2.28 million tonnes (MT) of Rabi crop and widened the gap between demand and supply to the extent of 6 MT, says an Assocham Report.
The Centre imposed stock limits on imported pulses, exporters' stocks, and reserves with departmental stores as well as with food processors. The move, to prevent hoarding, follows the spiralling of prices of all the pulses over the past two weeks on short supplies.
In its earlier order extending the imposition of stock limits on pulses, edible oils and edible oilseeds for one year up to September 30, 2016, the government had granted exemption to four categories of stocks, that is, stocks sourced from imports, held by exporters, by licensed food processors and large departmental retailers.The government has now withdrawn exemptions to stocks of pulses held by these four categories.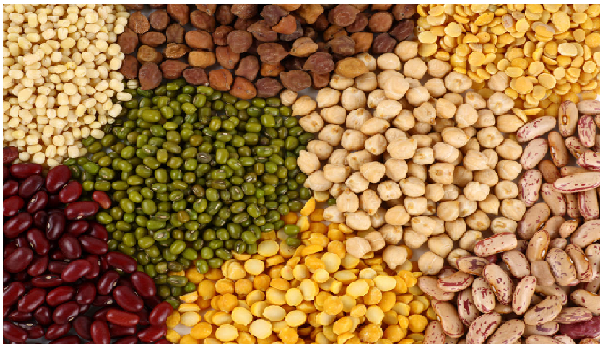 The Centre had earlier announced a ban on pulses exports, extension of zero import duty, and a further purchase of 5,000 tonnes from overseas markets under the price stabilisation fund.
It also aims to create a 40,000-tonne buffer-stock from the new arhar (tur) and urad crops, which will hit the market between November and early-January. The government will purchase 30,000 tonnes of tur dal and 10,000 tonnes of urad dal from farmers at market rates.
Earlier this week, an inter-ministerial group, headed by Finance Minister Arun Jaitley, decided to use the Price Stabilisation Fund (PSF) to boost supply and check prices. Cooperative Nafed will be given funds from the PSF, managed by the Agriculture Ministry, to buy pulses. The buffer stock will be offloaded to provide relief to consumers from rising prices.
After onions, prices of pulses — a source of protein for every Indian — are now at a five-year high in some parts of the country. The gap between prices of food articles and non-food items is stark. Pulses shot up 38.56% in September while fuel prices fell 17.71% from a year ago and manufactured goods declined 1.73% year-on-year.
Read – Pulses Inflation in India
All these measures are likely to increase the availability of pulses and cool prices.
India is dependent mainly on Myanmar for Tur, Urad, Moong, Canada and U.S.A. for yellow peas, Australia, Canada and Myanmar for chana (desi chana/chickpeas), Canada, Australia and U.S.A. for lentils. Small quantities of various pulses are imported from other origins (viz. China, Kenya, Tanzania, Mozambique, Malawi, turkey etc.).