Mumbai, May 13, 2021
The Government of India is taking all necessary measures to facilitate speedy import of essential supplies as the nation fights against COVID-19. Oxygen Concentrators, Oxygen generating plants and ventilators are all exempt from customs and IGST duty. It is being ensured that no COVID-related consignment faces delay in clearance. Online systems are being used wherein 95% of COVID-related shipments are assessed by system and not by any officer. Even if the consignment is sent to Faceless Assessment System, the nodal officers try and ensure expeditious clearance. These and other policy measures to expedite and streamline essential imports were explained to trade, industry and media, at a webinar on 'Customs clearance of COVID-19 related Imports', held by the Mumbai Customs Division, under the Directorate General of Taxpayer Services, Central Board of Indirect Taxes and Customs today. More than 400 stakeholders participated and cleared their doubts regarding the import and customs clearance processes.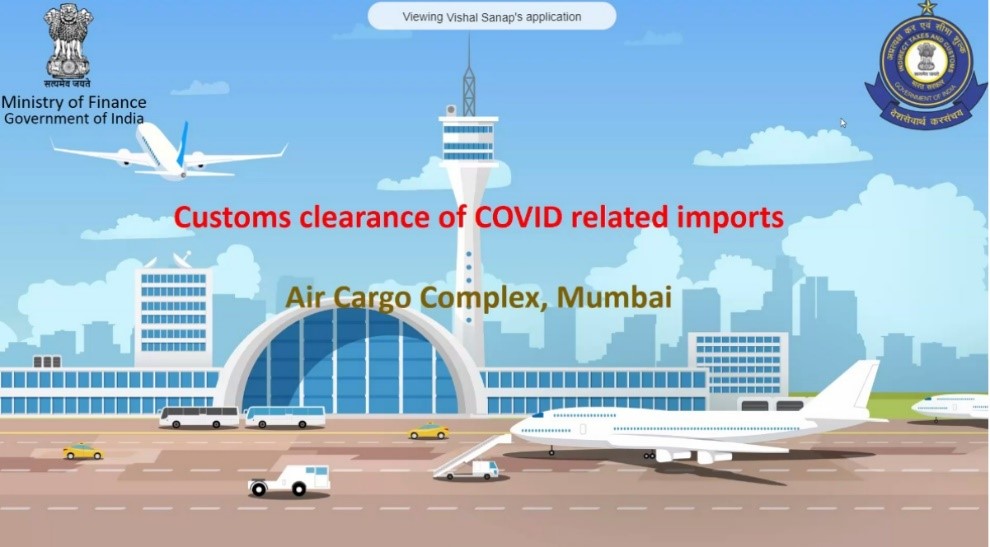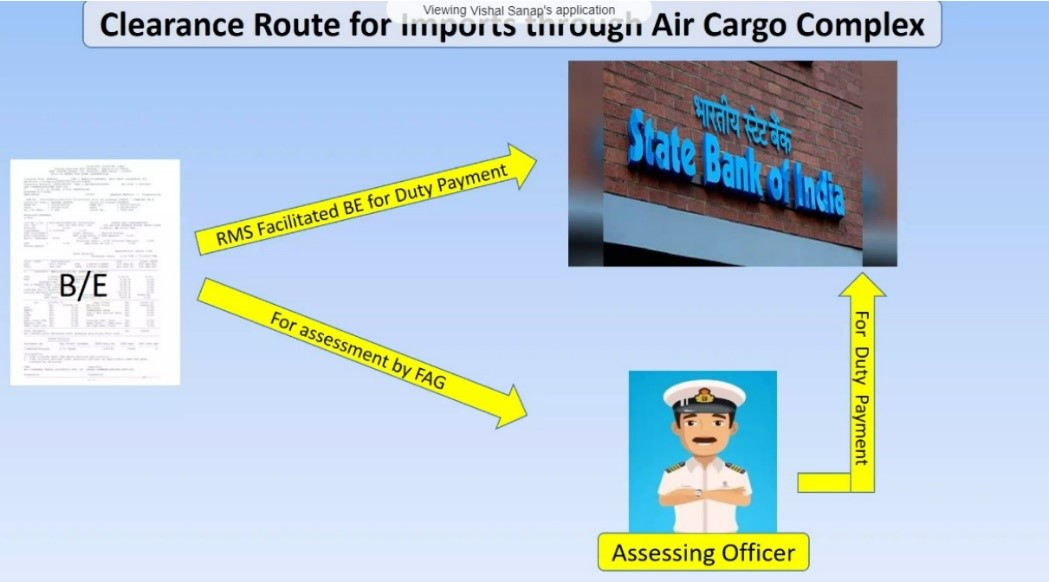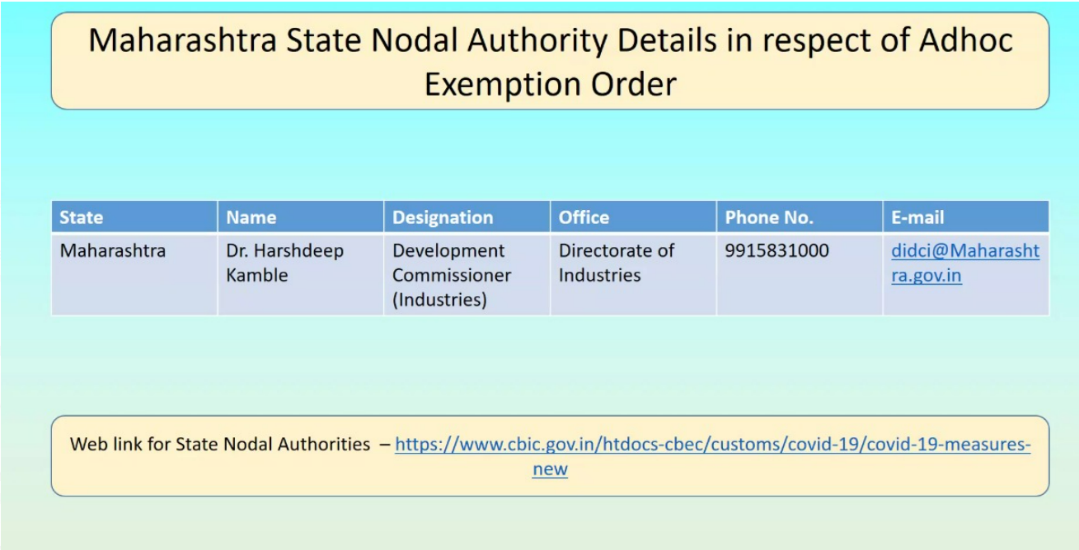 CBIC informs that the process for application of Importer Exporter Code number has been made easy and online, while other procedures involved in customs clearance have been streamlined.
The webinar discussed latest notifications and duty exemptions related to customs clearance of Covid related imports. Adhoc exemption order applies only where the importer gets goods free of cost for free distribution. Other instances are not covered by the exemption order.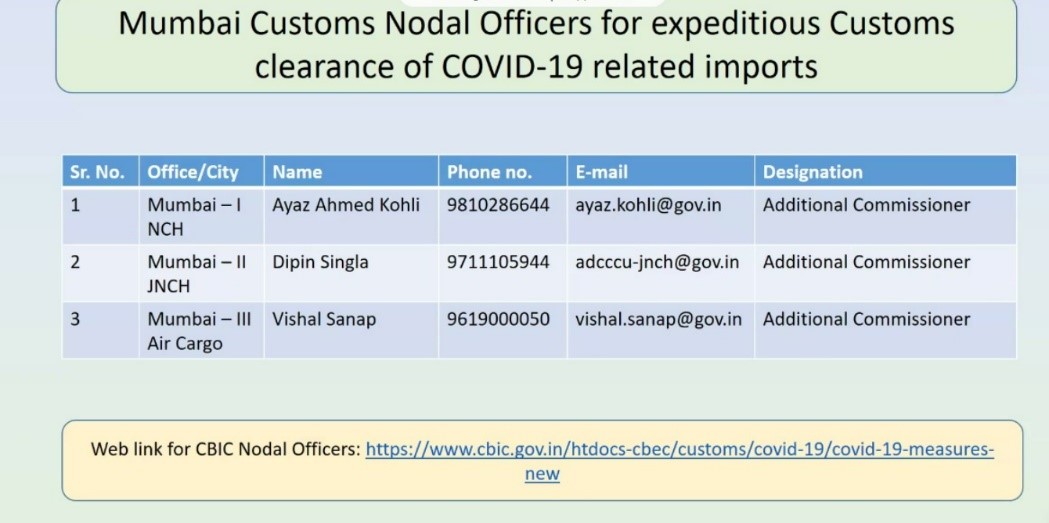 Maharashtra State Nodal Authority for Adhoc Exemption Order
CBIC has also been facilitating clearance, processing and delivery of COVID19 related emergency shipments. One can make use of their Mobility application for tracing clearance status of shipment.
https://eccsmobility.cbic.gov.in/eicimobility/import
An online grievance redressal form has been created (URL https://t.co/IAOQenWwO2) to seek details in a structured format and redress issues at the earliest. For general queries, the users may send an email through icegatehelpdesk@icegate.gov.in or call up toll free number 1800-3010-1000. The requests being received at Helpdesk will be closely monitored for early resolution.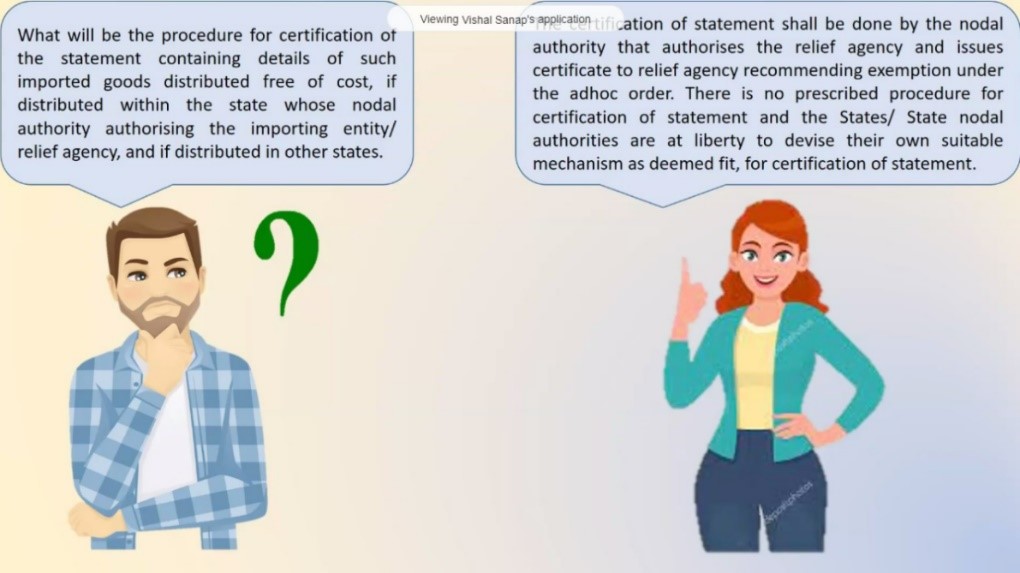 The department has also set up a dedicated helpdesk to handle queries and grievances for COVID19 related equipment. Complete list of nodal officers across the country can be accessed here
https://www.cbic.gov.in/resources//htdocs-cbec/NodalOfficers&ClientRelationshipMangaersList_2111.pdf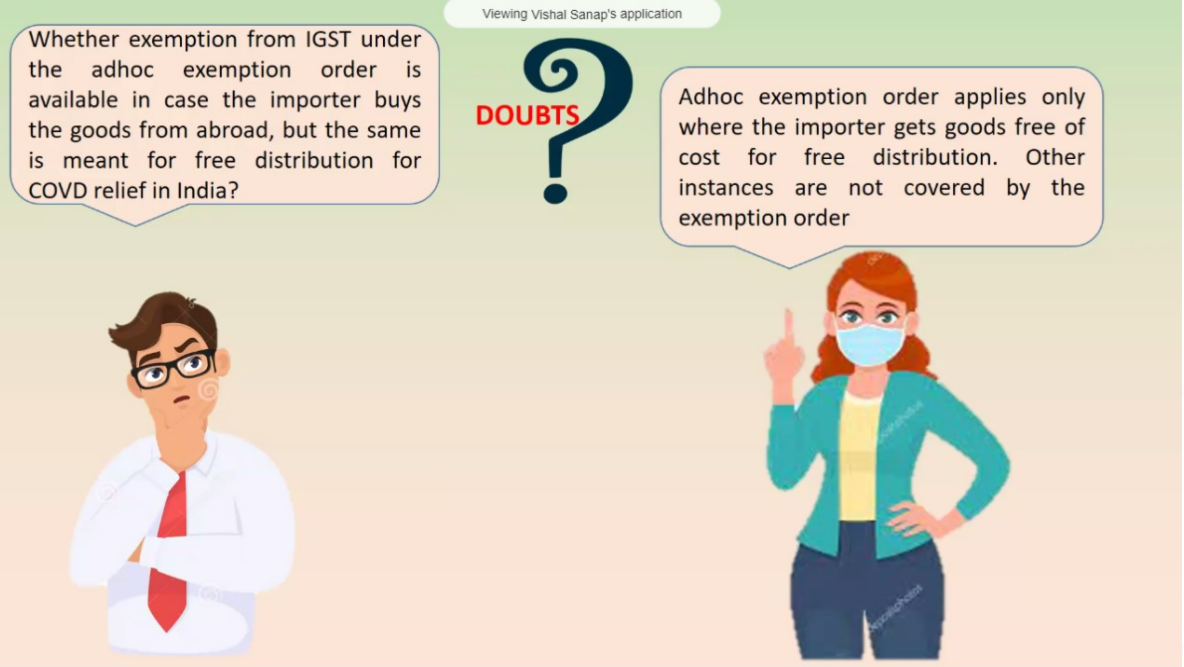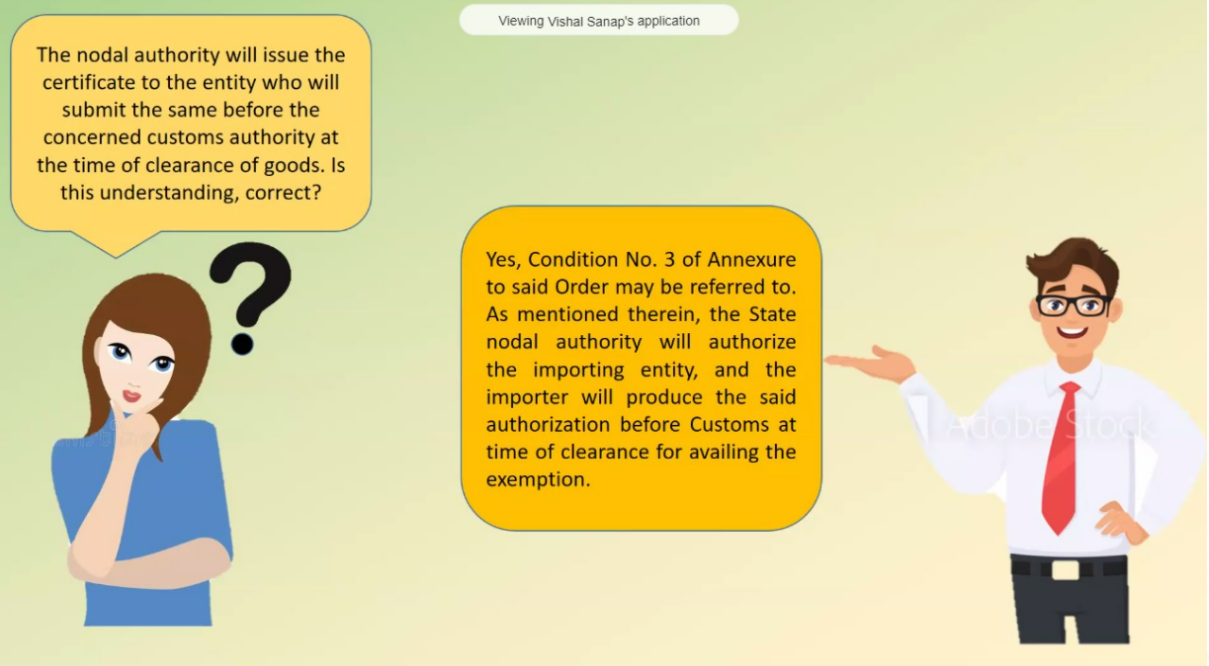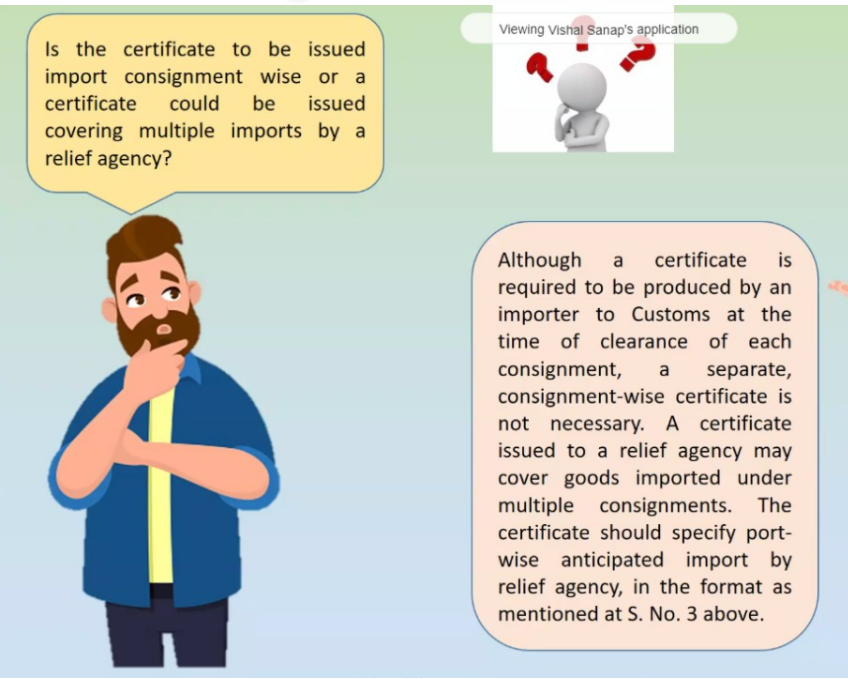 DJM/DL/PM
Follow us on social media: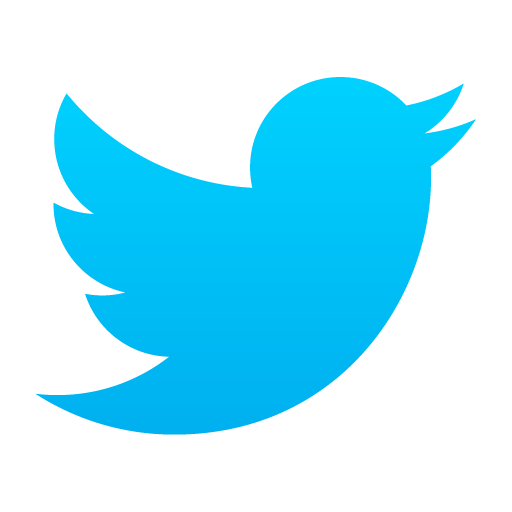 @PIBMumbai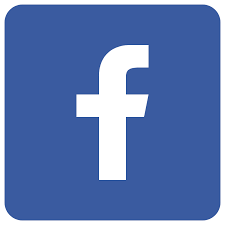 /PIBMumbai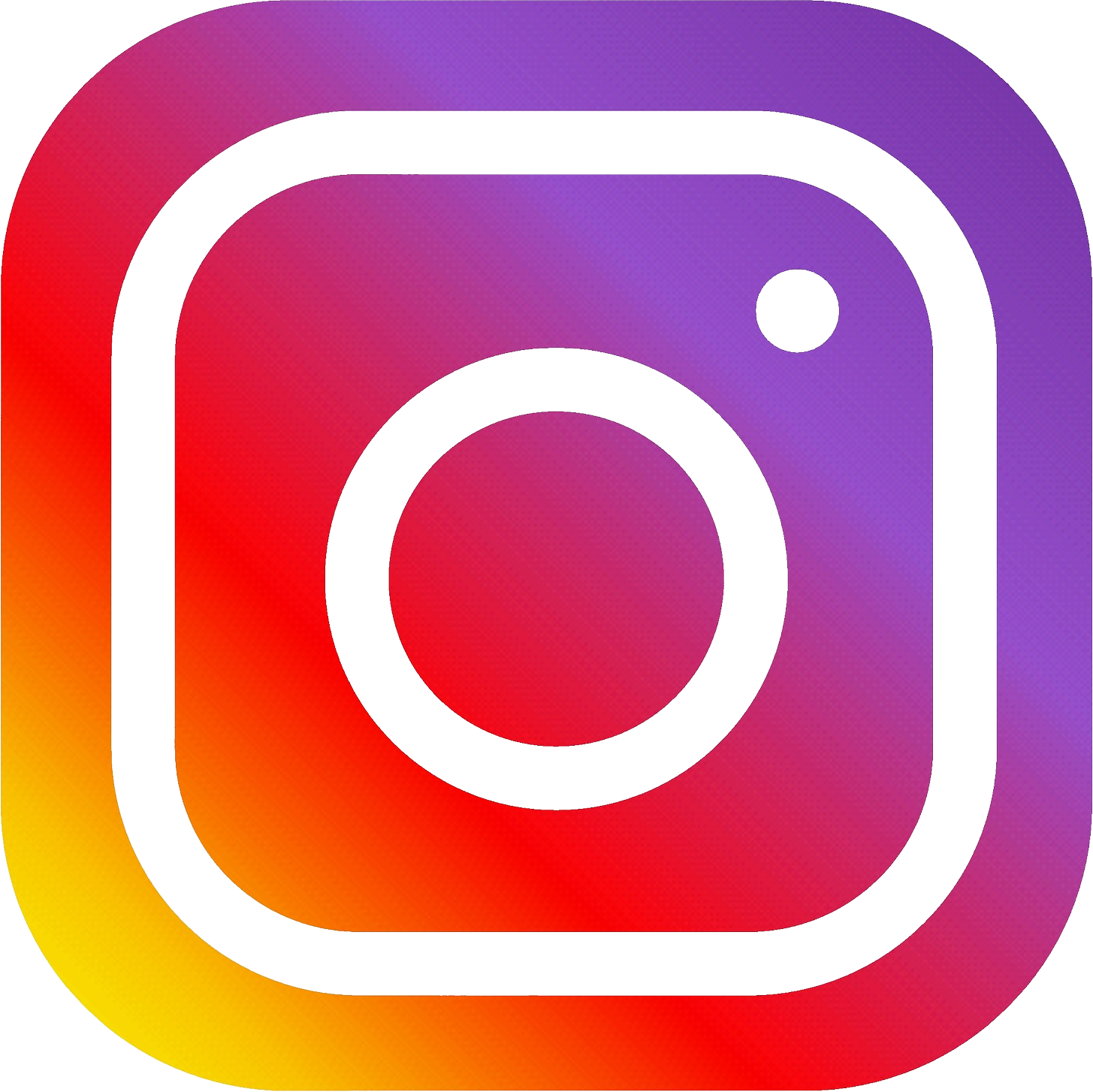 /pibmumbai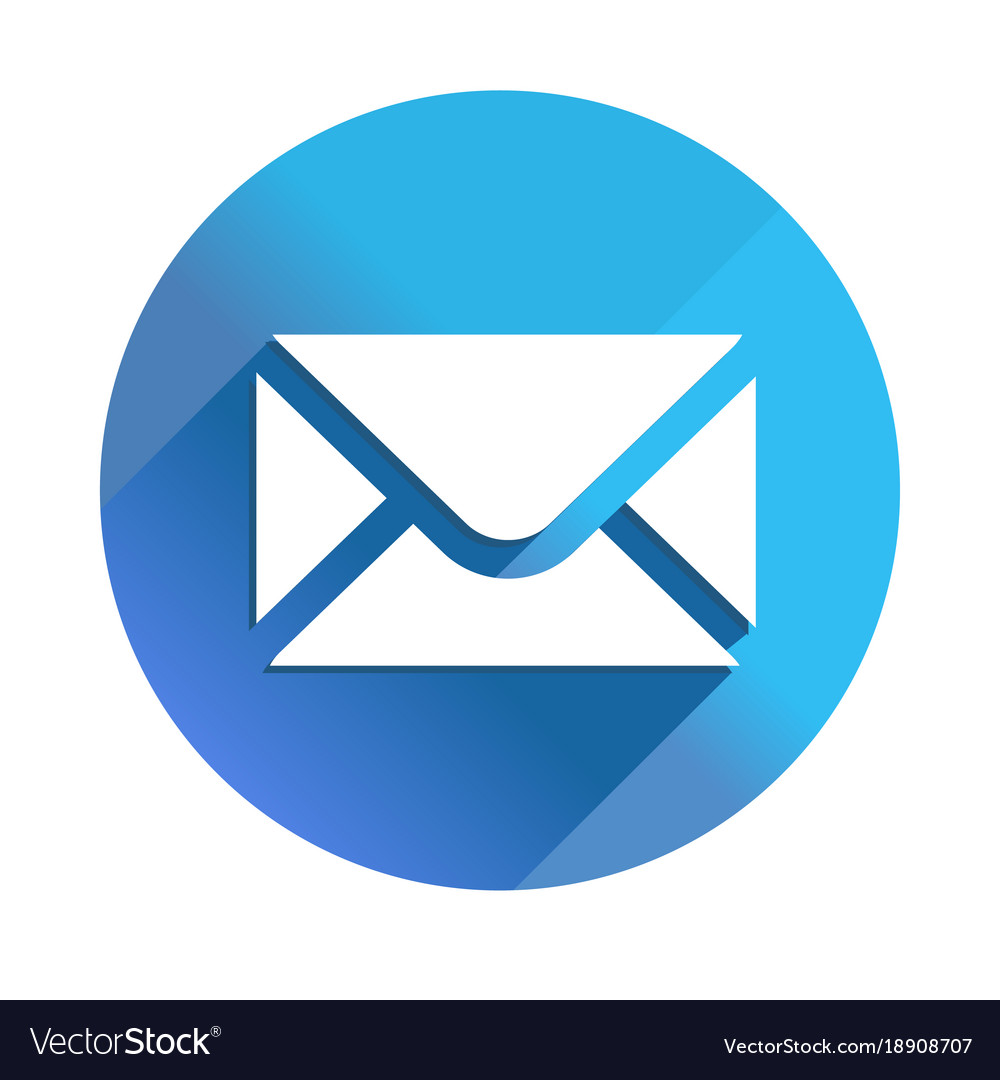 pibmumbai@gmail.com