The Prime Minister Narendra Modi chaired the Combined Commanders Conference on board INS Vikramaditya at Sea, off the coast of Kochi.
This is the first time that the Combined Commanders Conference has been held on board an aircraft carrier.
The Prime Minister inspected a Tri-services Guard of Honour this morning at INS Garuda at Kochi, before arriving on board INS Vikramaditya, where he was received by the three Service Chiefs.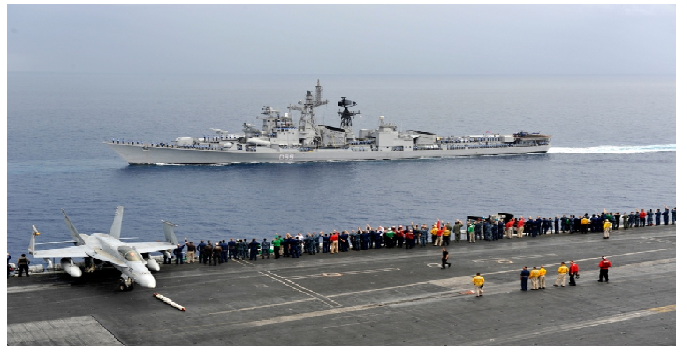 After the Conference, the Prime Minister witnessed an operational demonstration of India's naval and maritime air capabilities.
The operational demonstration included take-offs and landings of naval fighter aircraft from INS Vikramaditya, missile firing from a warship, flypast of helicopters and fighter aircraft, marine commando operations, and steam-past of warships, including INS Virat.
The Prime Minister interacted with soldiers, sailors and airmen on board INS Vikramaditya.