The President of India, Pranab Mukherjee inaugurated a Vedapathashala of Tirumala Tirupati Devasthanam at Ai-Bhimavaram, Andhra Pradesh.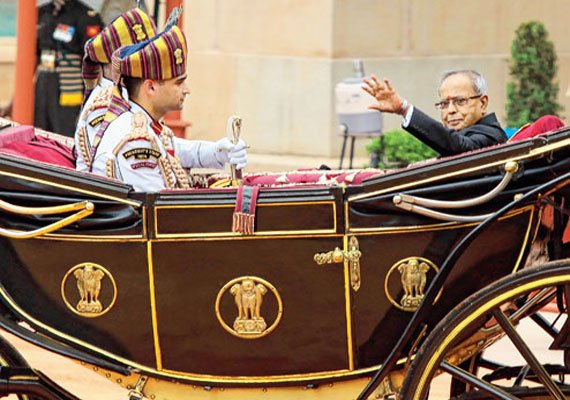 The President said Vedas are a source of our heritage and culture. They constitute the foundation of our value system.
The ideas enshrined in the Vedas not only address the welfare of the individual, society and the nation, but also manifest a spirit of universal brotherhood.
They provide us with knowledge, wisdom and understanding.
The President said Vedapathasalas provide an institutional framework for dissemination of Vedic knowledge.
He congratulated the government of Andhra Pradesh and the Tirumala Tirupati Devasthanam for initiating measures to preserve the oral tradition of Vedas and for designing innovative programs for popularizing Vedic education.