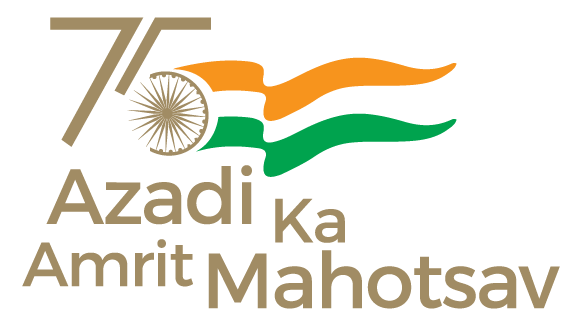 World Heritage Day or International Day for Monuments and Sites (IDMS) is being celebrated today with the theme Heritage Changes'. World Heritage Day is celebrated every year on 18 April to preserve human heritage and to recognize all the efforts of relevant organisations. The theme this year 'offers the opportunity to respond to questions regarding learning about traditional ways of knowing and knowledge systems in relation to climate action, and how to use a cultural heritage focus to support equitable protection of vulnerable communities through climate action, while responding to the UN Decade of Action.
The Union Minister Shri G Kishan Reddy in his press statement elaborated about the World Heritage Day and said, "On this World Heritage Day, as the world celebrates its efforts to salvage the rich cultural heritage inherited from ancestors, India is also proud of its efforts on that front.India's cultural traditions and rich heritage been given prominence in the last 9 years. The Government of India under the leadership of Prime Minister Shri Narendra Modi ji is working on the theme of 'Vikas Bhi Virasat Bhi' where development work and growth go hand in hand with preserving our cultural spaces. Prime Minister Sri Narendra Modi ji has led from the front in ensuring that the country's rich civilizational history gets its due recognition globally. The Modi government is deeply aware of the nation's rich culture and has taken much-needed steps for preserving our heritage. From added impetus on preservation of monuments to establishing world class institutes that train our citizens on conservation strategies, the government has done a slew of initiatives to maintain our cultural assets. The government has also built many monuments of national importance to give our young generation a richer sense of Indian history".
 On the occasion of world heritage day, the Union Minister Shri G Kishan Reddy tweeted and urged the citizens to preserve our heritage for future generations.
The Stunning Wonders of #MyIncredibleIndia🇮🇳

On #WorldHeritageDay, let's celebrate India's magnificent cultural & historical tapestry.

With numerous World Heritage Sites, our nation's incredible past shines through each one.

Let's preserve our heritage for future generations pic.twitter.com/edpiFDAs3g

— G Kishan Reddy (@kishanreddybjp) April 18, 2023
The Government of India has taken several steps to preserve ancient civilisational ethos, protect cultural and spiritual heritage and propagate Indian Knowledge systems and traditions across the world. Bringing Our Gods Home is one such initiative that is rooted in preserving, promoting and propagating our heritage. While speaking on the efforts being made, the Union Minister said, "The impact of the Government's focus on India's heritage is clearly visible with tangible outputs and outcomes. Since 2014, more than 230 antiquities have been repatriated; Of the total 244 invaluable antiquities of Indian origin that  have been brought back to India from abroad, 231 have been brought back after 2014. Close to 72 antiquities are in the process of being repatriated from various countries including the USA, UK, Singapore and Australia. On numerous foreign visits, our Prime Minister has discussed this matter with global leaders and multilateral institutions and today, innumerable countries are themselves reaching out to India to send back stolen artefacts and antiquities".
In 1982, the International Council on Monuments and Sites (ICOMOS) announced 18 April as World Heritage Day. This was approved by the General Assembly of UNESCO in 1983, to enhance awareness about the importance of cultural heritage, and monuments and conserving them. The United Nations Educational, Scientific and Cultural Organisation (UNESCO) has a total of 1,154 monuments designated as world heritage sites from all over the world. Apart from India only Italy, Spain, Germany, China and France have 40 or more World Heritage sites. On the increase in sites from India to UNESCO's world heritage sites, the Union Minister said, "Out of 40 World Heritage Inscriptions, 10 have been done in the last 9 years with a wide range of diversity from across India. India's Tentative List has increased by 37 from 2014 to 2022, from 15 in 2014 to 52 in 2022. This provides huge potential to India to attract a large number of foreign travellers to India. Considering that 52 more sites are on India's World Heritage Tentative list, our heritage monuments will play a huge role in transforming the tourism sector".
After many decades' various sites of civilizational significance have been redeveloped and revived through the efforts of the Narendra Modi government. Speaking on the work done to ensure world class amenities in all the spiritual heritage locations the Union Minister said, "Continuous focus has been given on the revival and redevelopment of heritage sites across India. Numerous such examples are like the Kashi Vishwanath Corridor and various other projects in Varanasi which have transformed the by lanes, ghats, and temple complexes in the city. In fact, this is the first transformational project in Kashi in close to 250 years since Ahilybhai Holkar in 1777. The 900 km Char Dham road project which will provide seamless all weather road connectivity to the four holy Dhams of Kedarnath, Badrinath, Yamunotri and Gangotri. The Somnath Temple reconstruction project,The Ujjain Mahakal Corridor and the ongoing Ram Mandir construction in Ayodhya, are other examples where we are  redeveloping our spiritual heritage".
The Government of India, has been focussing on preserving the Buddhist heritage and taking the message of Lord Buddha across the world. While speaking on promoting buddhist heritage, the Union Minister Shri G Kishan Reddy said, "The Prime Minister has taken it as his dharma to strengthen India's ties with countries sharing Lord Buddha's heritage. Our government is developing Buddhist Circuits with world class infrastructure to ensure a wholesome spiritual experience for devotees. In November 2021, our Prime Minister Shri Narendra Modi ji inaugurated the Kushinagar International Airport in Uttar Pradesh to facilitate easy access to the Mahaparinirvana Temple, where Lord Buddha attained nirvana. In May 2022, Prime Minister Shri Narendra Modi ji laid the foundation stone for a technologically-advanced India International Centre for Buddhist Culture and Heritage in Lumbini at a cost of 100 crore at the Lord Buddha's birthplace. The Ministry of Tourism is developing the Buddhist circuit around Kushinagar Sravasti and Kapilvastu as a part of the SWADESH Darshan scheme.Overall, several projects for the development of Buddhist circuits in Uttar Pradesh, Madhya Pradesh, Bihar, Gujarat and Andhra Pradesh are already nearing completion".
The government is also taking a 'Whole of Government' approach to preserve Indian culture and heritage. Several central ministries like the Ministry of Tourism, Ministry of Culture, Ministry of Civil Aviation, Ministry of Tribal Affairs, initiatives like Namami Gange and Swachh Bharat etc all are converging together for holistic outcomes with respect to protecting Indian heritage.
****
NB/SK