Cyclonic Storm Roanu is an active tropical cyclone in the Bay of Bengal currently affecting the eastern coast of India. It is the first tropical cyclone of the annual cyclone season.
Roanu originated from a low pressure area that formed south of Sri Lanka. It gradually drifted north and intensified into a cyclonic storm.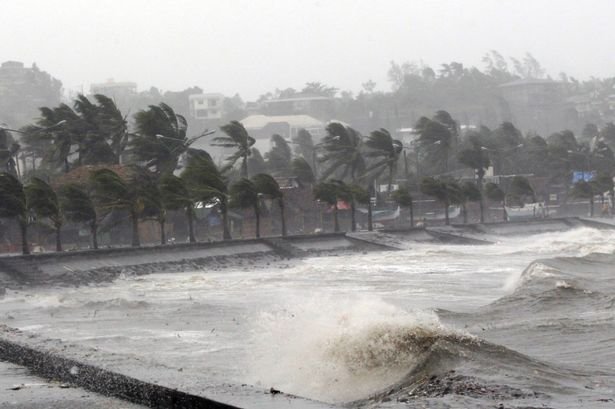 While in its early stages, the storm was responsible for at least 63 deaths in Sri Lanka. Roanu also brought torrential rainfall to the Indian states of Tamil Nadu, Andhra Pradesh and Odisha as it drifted in a generally northeastward direction, close to the coast.
It is forecast to make a landfall on the coast of Bangladesh in the next 24 hours, while maintaining cyclonic storm intensity.
Cyclonic storm 'Roanu' is expected to intensify a round into a severe cyclone off the Andhra Pradesh and Odisha coasts.
The India Met Department located the cyclone 60 km south-southeast of Visakhapatnam and 120 km northeast of Kakinada in Andhra Pradesh.
Heavy to very heavy rain with isolated extreme falls have been warned for the rest of the day for coastal Andhra Pradesh and Odisha.
Heavy rain is also forecast over Assam, Meghalaya, West Bengal, Sikkim, Nagaland, Manipur, Mizoram and Tripura.
Warnings have been issued for high winds and rough seas off and along the coast of north coastal Andhra Pradesh and Odisha today.
Tracking over the sea but not far from the coast, 'Roanu' will continue to move into the sea off Odisha and intensify.