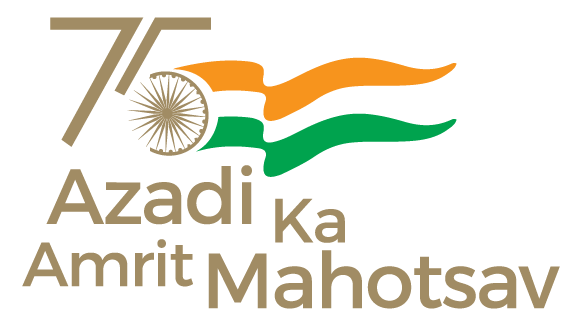 Mumbai, 29 May 2022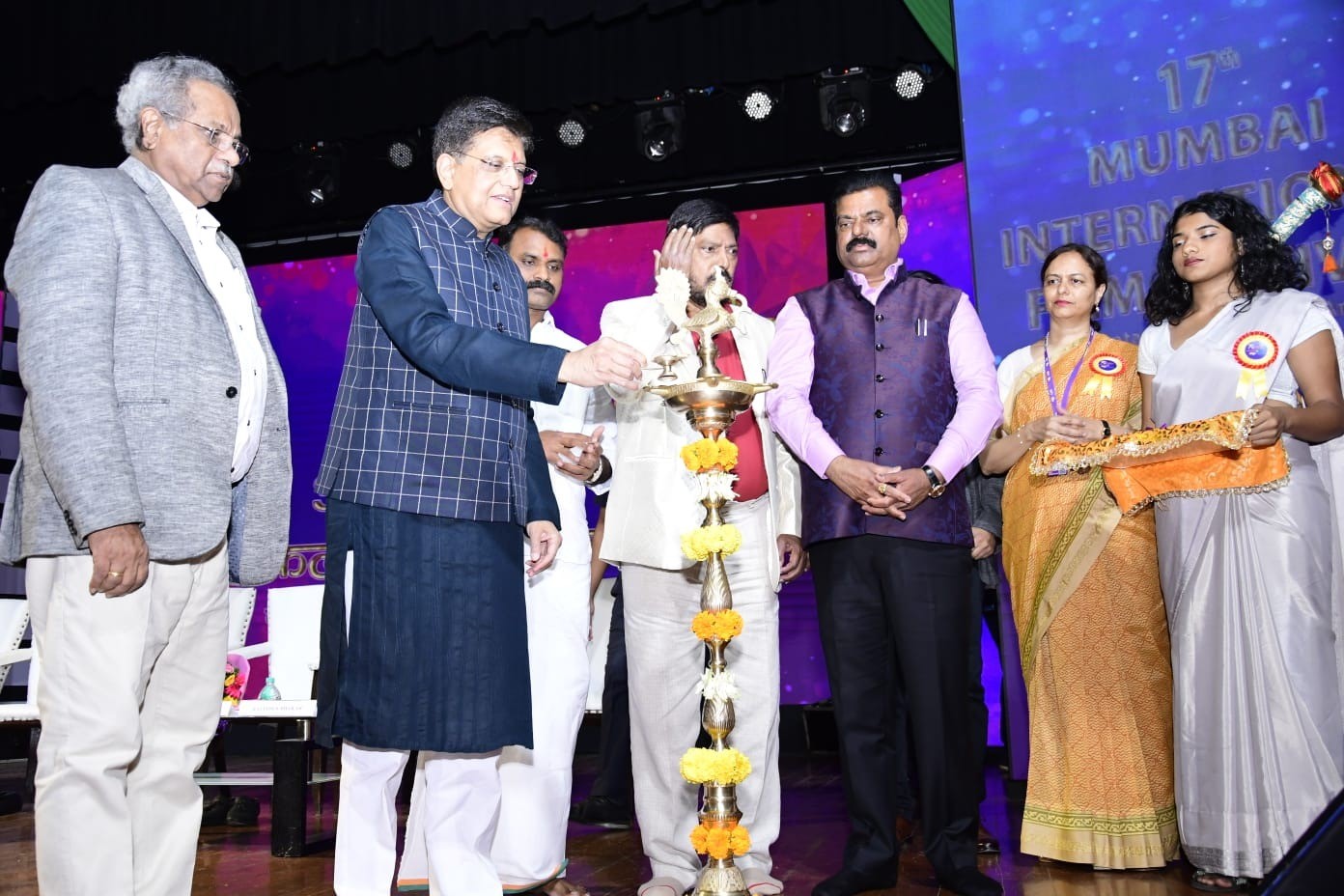 The 17th edition of the Mumbai International Film Festival for Documentary, Short Fiction, and Animation films (MIFF-2022) began with a colorful opening ceremony at the Nehru Centre, Worli in Mumbai today (29th May, 2022).
Union Minister of Commerce & Industry, Consumer Affairs, Food & Public Distribution and Textiles Shri Piyush Goyal inaugurated the seven-day festival organized by the Films Division of Ministry of Information & Broadcasting. To promote wider participation, MIFF 2022 has been organized in hybrid mode, and online viewing of  films is free for all those who register at https://miff.in, said the Festival Director Ravindra Bhakar.
In commemoration of Bangladesh's 50 years of Independence the country has been chosen as the 'Country of Focus' this year. A special package of 11 films from Bangladesh including the critically acclaimed film 'Hasina- A Daughter's Tale' will be presented at MIFF 2022.
V Shantaram Lifetime Achievement Award to documentary film maker and author Sanjit Narwekar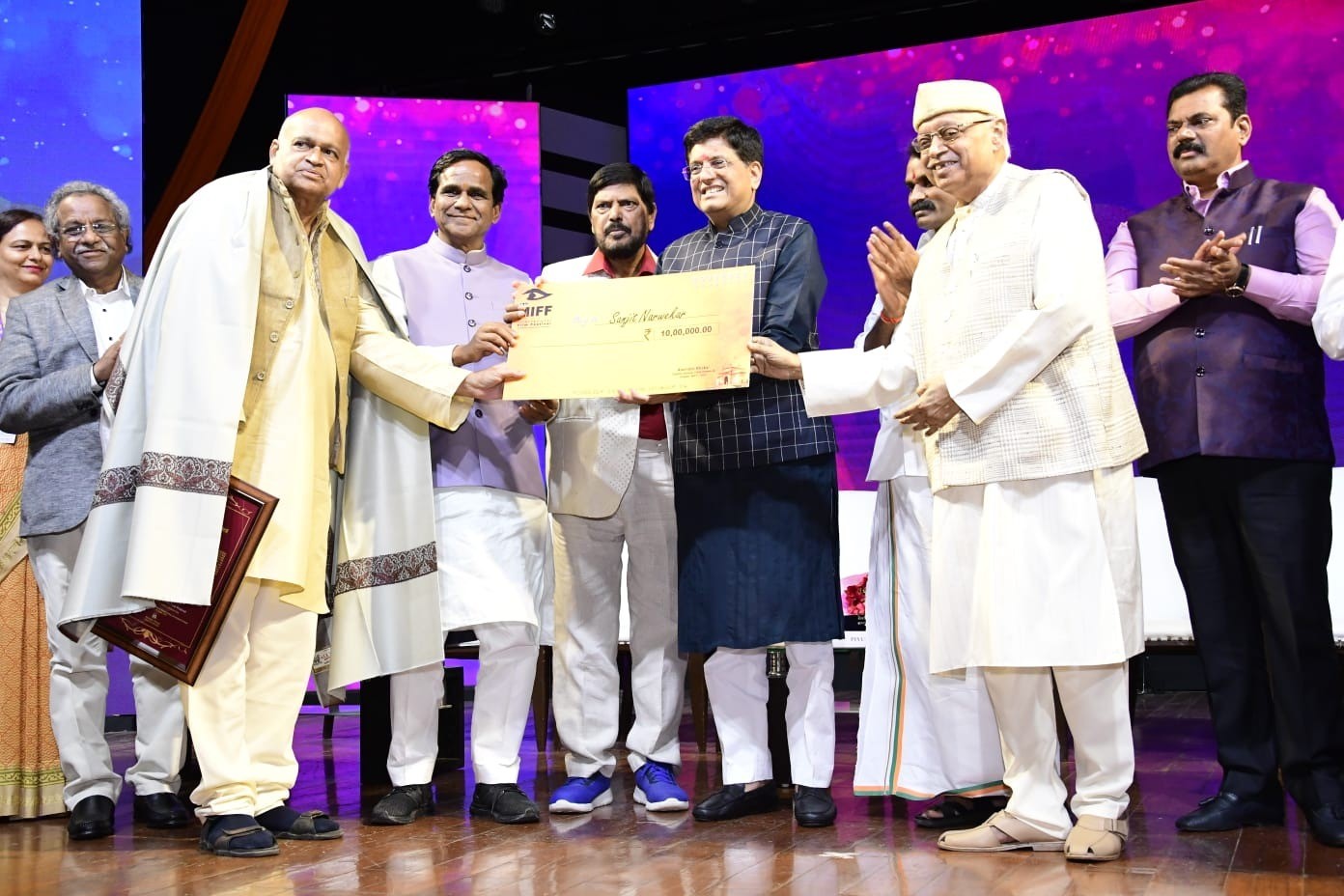 At the opening ceremony, the coveted Dr. V Shantaram Lifetime Achievement Award was conferred upon veteran documentary film maker and author Sanjit Narwekar,  for his contribution to films through his writings especially film history and the documentary film movement. Narwekar has written and edited more than 20 books on cinema, including 'Marathi Cinema in Retrospect', which won him the Swarna Kamal at the National Film Awards. The V Shantaram Lifetime Achievement Award carries a cash prize of Rs 10 lakhs (Rs 1 million), Golden Conch and a citation.  This award is instituted in memory of legendary filmmaker V Shantaram, who was closely associated with Films Division as Honorary Chief Producer during the 1950s.
Documentary and animation films are like start-ups, have potential to become Unicorns – Piyush Goyal
Speaking at the opening ceremony, Shri Piyush Goyal said those who produce art films, documentary films and animation films are kind of a Start-Up seeding new ideas and play role of messengers in the country.  He said today there are multiple avenues like silver screen, television, OTT etc are available to spread the message across the world, thus giving an opportunity for such 'start-ups' to become 'Unicorns'.
The Minister said Lata Mangeshkar was an inspiration for many artistes and musicians and through art she took India's history, tradition and heritage to the world. "Let us explore ways as to how we can institutionalize Lata Didi's role for the country, the city of Mumbai and the Cinema world itself
Documentary – a tool that transcends cultures and boundaries – Anurag Thakur
Union Minister for Information & Broadcasting Shri Anurag Thakur in his video message said "documentary cinema creates the most significant impact. It not only educates inspires and motivates a change in the society, but also acts as a tool that transcends cultures and boundaries." The Minister also mentioned that MIFF provides a platform where documentary film makers from all over the world get to exchange ideas and explore the possibilities of co-productions and marketing of documentary, short and animation films. He said that this opportunity eventually broadens the vision of the film makers' vis-à-vis world cinema.
Minister of State for Information & Broadcasting, Dr. L. Murugan in his address spoke about the efforts made to promote Indian Cinema globally. He also pointed out how India has made a greater presence at the Cannes Film Festival and said Shaunak Sen's film 'All That Breathes' made India proud by winning the Best Documentary award. The Minister said that the Government has announced  incentives for international filmmakers and co-productions especially for feature films, animation films, documentary films and web-series.    "AVGC sector promotion is happening in a great way. PM's call for Digital India and Startup India and Indian contingent at Cannes showcased our culture and ethos" he proudly recalled.
Members of the International Jury – Subbiah Nallamuthu; Anant Vijay; Meena Rad (France); Jeean Piree Saire (France); Dan Wolman (Israel), and the National Jury – Sanjit Narvekar; Subash Sehgal; Jayshree Bhattacharya; Ashley Ratanavibhushana (Sri Lanka) and Tareq Ahmed (Bangladesh) were felicitated during the ceremony.
Minister of State for Railways, Coal & Mines, Raosaheb Patil Danve; Minister of State for Social Justice & Empowerment, Ramdas Athawale; Minister of State for Panchayati Raj Shri Kapil Moreshwar Patil; Minister of State for Finance; Dr. Bhagwat Kishanrao Karad;  award winning filmmaker Shaji Karun, Additional Secretary in the Ministry of Information & Broadcasting Ms. Neerja Shekhar,  filmmaker Kiran Shantaram, film maker Rahul Rawail, actor Dalip Tahil were prominent among those present.
Opening Fare at MIFF 2022 and other highlights
Manipuri documentary film 'Meiram – The Fireline (33 mins)', Animation film from France, 'Castaway' (6 mins) and short fiction film from Japan Shabu-Shabu Spirit (10 mins) opened the 17th edition of MIFF.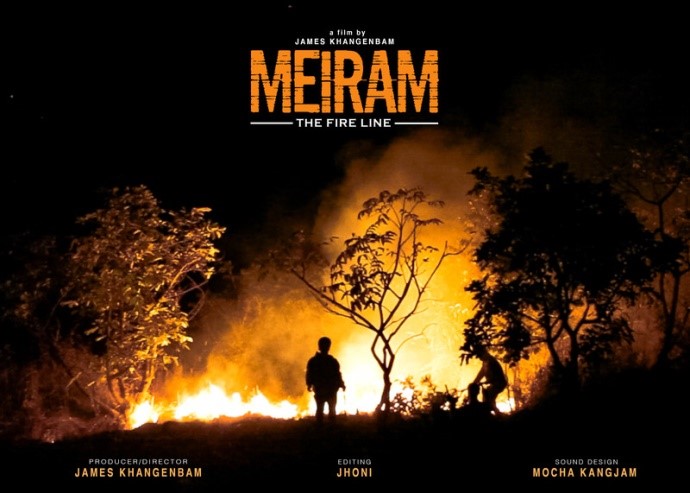 This edition will offer around 400 films that have reached the festival from across the world. Out of these, 102 films will be screened under the Competition Category – 35 in international competition and 67 in national competition. The screenings will be held at the state-of-the-art auditoriums (auditoria) located in the Films Division complex on Pedder Road.
The inaugural ceremony was live streamed on PIB India You Tube channel:
Checkout the screening schedule on https://miff.in/ under 'Screenings'
#MIFF2022 DR. V. SHANTARAM LIFETIME ACHIEVEMENT AWARD
for
SANJIT NARWEKAR
JURY CITATION
Shri Sanjit Narwekar is being conferred with the Dr. V. Shantaram Lifetime Achievement Award, at the 17th edition of the Mumbai International Film Festival of India (MIFF 2022) for his exquisitely deep, remarkably broad, eclectically diverse and unfailingly inspiring body of work on the film sector, especially on film history and the documentary film movement. Donning multiple hats as an insightful film historian, a prolific author as well as a dextrous editor and filmmaker, Shri Narwekar has rendered a seminal contribution to the uplifting of good cinema and fine art and of the documentary film movement in particular. Through his lifelong and passionate engagement with the past, the present and the future of films, Shri Narwekar has touched many a heart, stirred many a soul and ignited many a mind towards the good, the great and the beautiful.
Winner of National Award for the Best Book on Cinema in in 1996, Shri Narwekar's passion for film history has manifested in writing and editing more than 20 books on cinema, including 'Marathi Cinema in Retrospect', which won him the Swarna Kamal. He is credited with directing Films Division's 'The Pioneering Spirit: Dr. V Shantaram', a biopic of the legendary film maker, and writing and directing a number of documentaries on varied subjects. He has also served on the selection committee and Jury of many national and international film festivals, including the National Award Jury for Writing on Cinema.
The jury is delighted and privileged to recommend this prestigious award in humble recognition of Shri Narwekar's thought leadership, mentorship and a lifetime of honouring the immaculate beauty of fine art, for gifting us new eyes to see, understand and manifest this beauty in ourselves and in each other.
***
PIB Mum/MD/DLakshmi/DY/MIFF-17
We believe good films go places through the good words of a film-lover like you. Share your love for films on social media, using the hashtags #AnythingForFilms / #FilmsKeLiyeKuchBhi and #MIFF2022. Yes, let's spread the love for films!
Which #MIFF2022 films made your heart skip a beat or more? Let the world know of your favourite MIFF films using the hashtag #MyMIFFLove
If you are touched by the story, do get in touch! Would you like to know more about the film or the filmmaker? In particular, are you a journalist or blogger who wants to speak with those associated with the film? PIB can help you connect with them, reach our officer Mahesh Chopade at +91-9953630802. You can also write to us at miff.pib@gmail.com.
For the first post-pandemic edition of the festival, film lovers can participate in the festival online as well. Register for free as an online delegate (i.e., for the hybrid mode) at  https://miff.in/delegate2022/hybrid.php?cat=aHlicmlk The competition films can be watched here, as and when the films become available here.
Follow us on social media: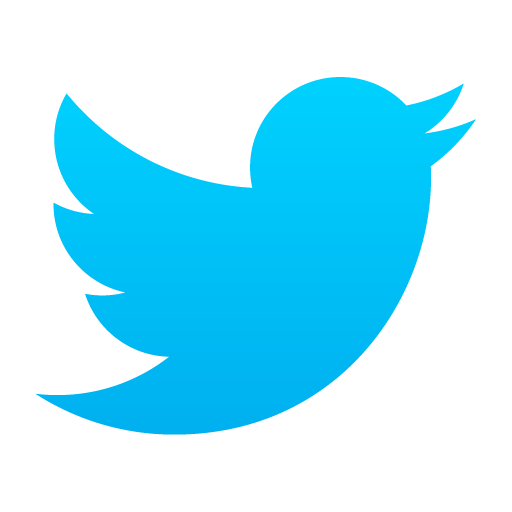 @PIBMumbai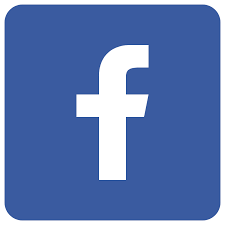 /PIBMumbai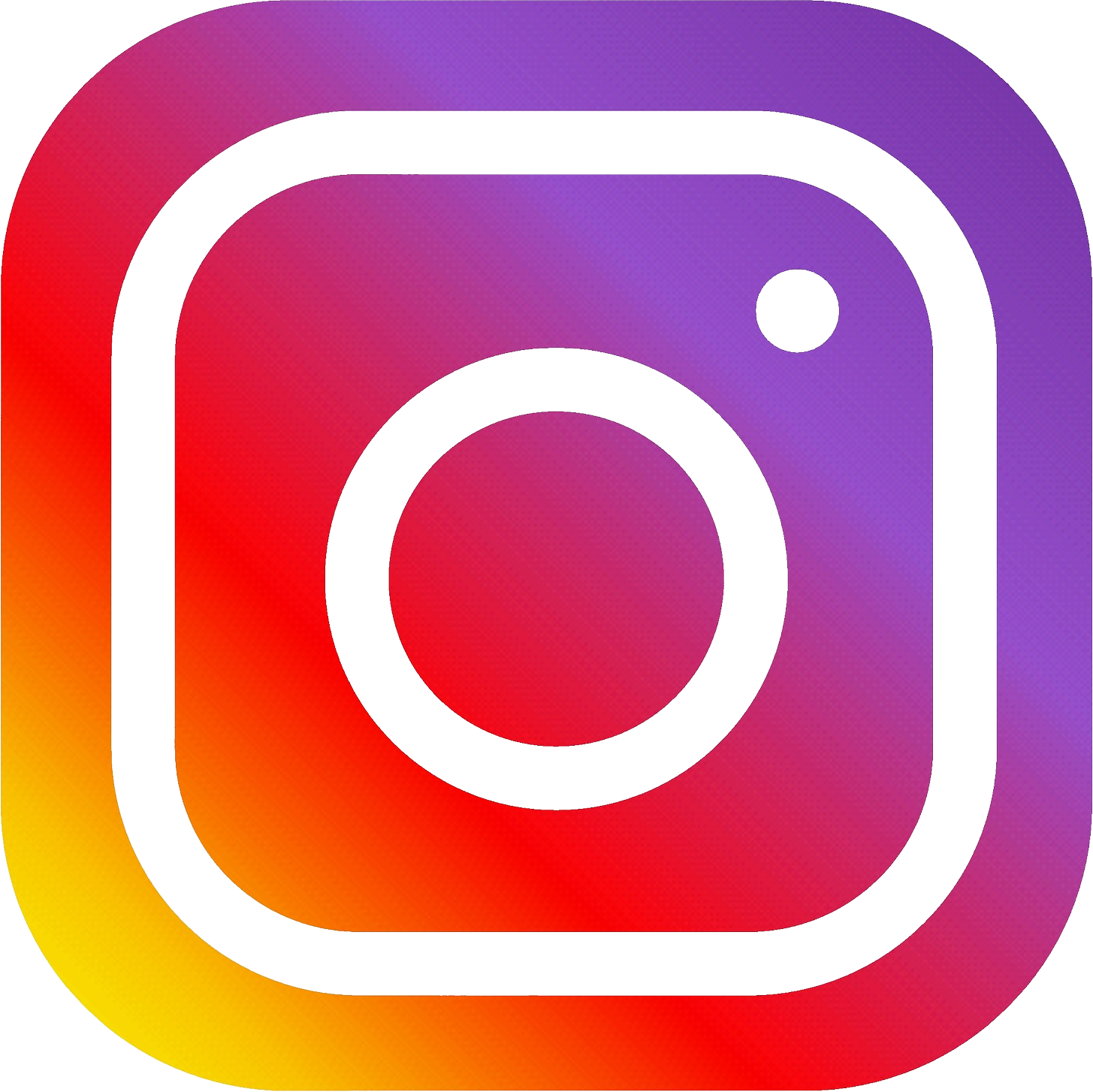 /pibmumbai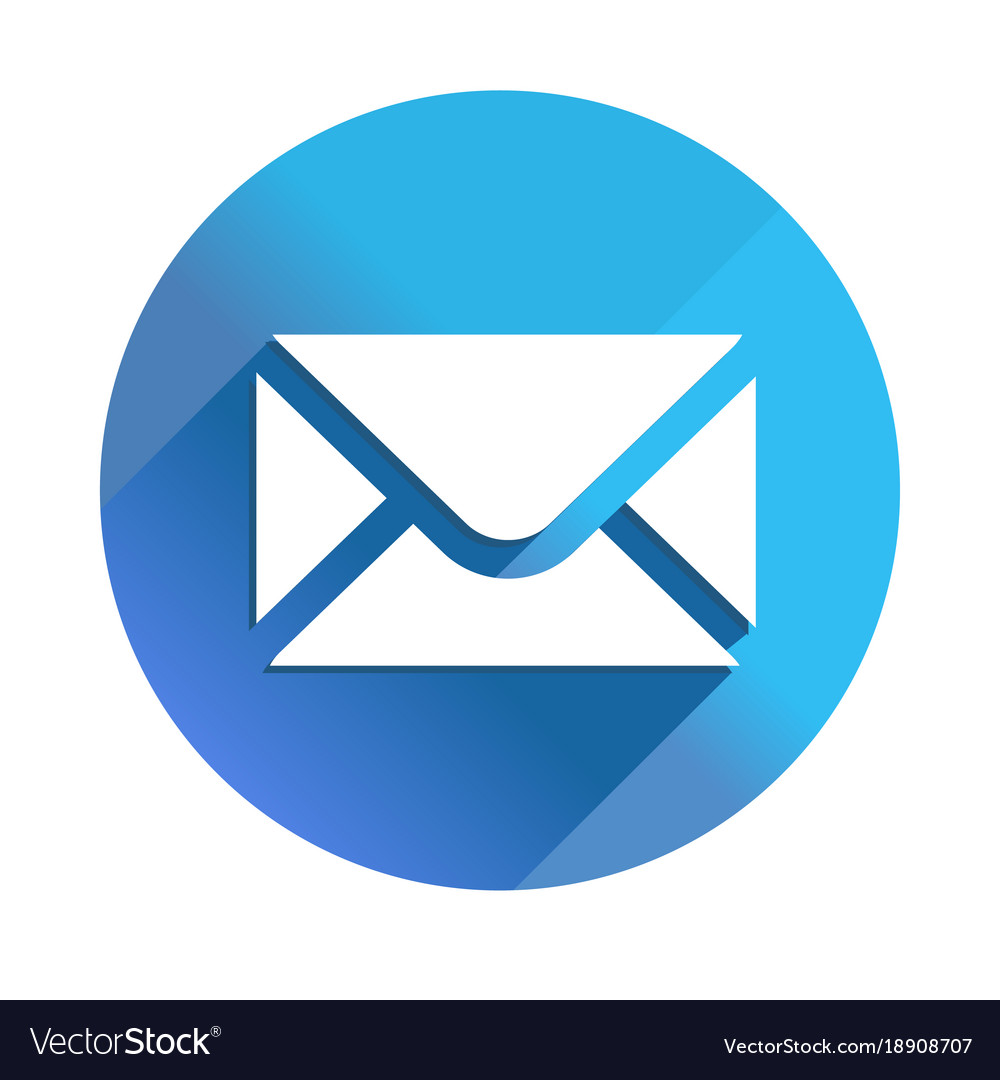 pibmumbai@gmail.com