Union Minister for Health & Family Welfare J P Nadda launched Project 'Clean Street Food' in Delhi.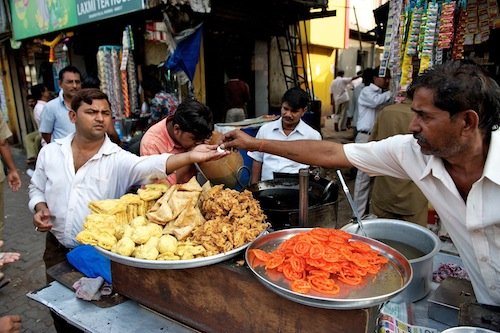 As part of Project Clean Street Food, FSSAI will partner with the Ministry of Skill Development & Entrepreneurship to train street food vendors at more than 40 centres across Delhi under the Recognition of Prior Learning (RPL) category of the Government's flagship skills training scheme- Pradhan Mantri Kaushal Vikas Yojana (PMKVY).
The project of Food Safety and Standards Authority of India (FSSAI) aims at to raise the safety standards of foods sold on streets across the capital city of New Delhi by training 20,000 roadside vendors on aspects of health and hygiene, in the first phase.
As street food forms an integral part of society, the project which shall upgrade the skills of the street food vendors will also contribute to preventive and promotive health.
Under the Delhi Project, 20,000 food street vendors would be trained, assessed and certified by seven training partners over the next four weeks at 40 training centres set up for the purpose across Delhi.
Delhi Food Safety Commissioner and the National Association of Street Vendors of India (NASVI) are engaged in mobilization of street vendors across Delhi.
The Tourism and Hospitality Sector Skill Council (THSC), an affiliate of the National Skill Development Corporation, Ministry of Skill Development & Entrepreneurship will be the training provider under the Project. Food vendors will receive Smart Skill-cum-Registration cards on completion of the training.
The FSSAI today also launched a Mobile App to empower citizens to reach out to the food enforcement machinery for any concerns or suggestions that they may have on the issue of food safety.
"Project – Clean Street Food" will change the lives of millions of Indians at the bottom of the pyramid, boost the country's economic development and lead to the rediscovery of India's rich tradition of street food.
Based on learning from the Delhi project, the Skill India and FSSAI along with State Governments will replicate this initiative in other parts of India.