Current Affairs: The European Parliament has called upon the European Union (EU) and its member states to launch "targeted sanctions" against "certain members" of the Maldives government and their "leading supporters" in the business community.
The Parliament wants the EU to freeze the overseas assets of these persons, apart from imposing travel bans on them.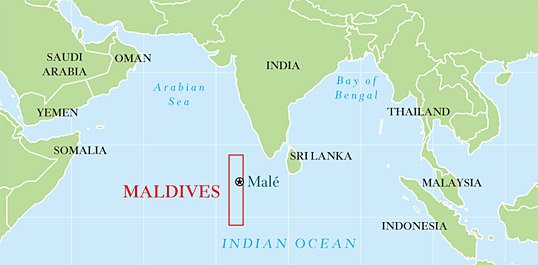 This course of action has been recommended in the face of continuing democratic backsliding and deterioration of the human rights situation in the Maldives.
European Parliament adopted a resolution in Strasbourg with 563 votes in favour and 31 votes against. There were 32 abstentions.
Demands of European Parliament:
European Parliament wanted the Maldivian government to release "immediately and unconditionally" former President Mohamed Nasheed, former Vice-President Ahmed Adeeb and other "political prisoners."
It also urged the European Commission to issue "comprehensive warnings" about the Maldives' human rights record to tourists planning to visit the country and the European External Action Service (EEAS) to "monitor closely" the human rights and political situation in the South Asian country.
It wanted the Maldivian government to safeguard the rights of pro-democracy campaigners, moderate Muslims and supporters of secularism, besides ensuring "adequate protection of journalists and human rights defenders who face threats and attacks on account of their legitimate work."
The Parliament called for the establishment of a "genuine dialogue" among all political parties on the future of "this fragile island state."
Reaction of Maldives:
The Foreign Affairs Ministry of the Maldivian government, in a statement hosted on its website, termed as "inappropriate and irresponsible" the call of the Parliament to release detainees and prisoners who had "committed serious criminal offences."