In our extended neighbourhood, India China Relations in 2015 acquired a new stability and added economic and strategic content.
Building upon the State Visit of President Xi to India in September last year, PM Modi undertook a three-city tour of China, which was unique in many ways.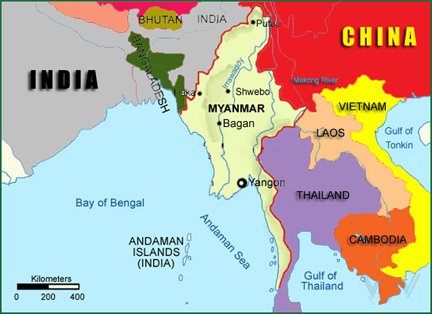 PM's visit was preceded by that of EAM's visit to Beijing in February that saw the launch of the 'Visit India Year' in China and extensive discussions with the Chinese leadership on a host of bilateral and regional issues.
Blending diplomacy, culture, business and geopolitics, the May 14-16 visit forged a new narrative of "major powers" engagement and placed the burgeoning relations between India and China as central to the realisation of an emerging Asian century.
In a rare gesture, Chinese President Xi Jinping welcomed Prime Minister Modi in Xi'an, the first time President Xi hosted a visiting foreign leader in his ancestral province.
The renewed vitality in India-China relations was reflected in the signing of 24 agreements in diverse areas, ranging from infrastructure, smart cities and railways to culture, skill development, space and climate change.
Intensifying diplomatic engagement across the spectrum, the two sides decided to hold regular summit meetings and agreed to open new consulates in Chengdu and Chennai.
PM Modi's emphasis on cooperative federalism in the arena of foreign policy was reflected in the launch of the first-of-its kind State/Provincial Leaders' Forum that will facilitate greater interaction between states and provinces of the two countries.
What set apart the summit-level interaction was the "candour" and "constructive" approach to all outstanding issues, including the decades-long boundary question.
Building on China's pledge of $20 billion investment in India for the next five years, which was unveiled during the Chinese president's visit to India in September 2014, India and China signed business deals worth $22 billion even as the Chinese leadership assured to bridge the trade deficit by providing more market access to Indian IT and pharma companies.
Positioning cultural diplomacy and people-to-people contact at the heart of the expanding India-China partnership, PM Modi announced e-visa facility for Chinese tourists.
In cheering news for Indian pilgrims, the two sides signed an agreement that provides an additional route for the annual Mansarovar Yatra through Nathu La Pass in Sikkim, in addition to the existing Lipulekh Pass in Uttarakhand.
The visit of the PM was followed up with Home Minister's visit to China, and visits to India by the Chinese Vice President Li Yuanchao and General Fan Changlong, Vice Chairman of the Central Military Commission.