The new government's diplomatic calendar began with a trailblazing visit by US President Barack Obama to India as the chief guest at the country's Republic Day celebrations, the first American president to be thus invited.
Building upon PM Modi's visit to the US last year, President Obama's second trip to India saw India-US relations scale new milestones as the world's oldest and largest democracies unveiled a transformative all-encompassing agenda in the form of the joint statement entitled "Sanjha Prayas, Sabka Vikas (Shared Effort, Progress for All), which establishes the US as a prime partner in India's ongoing national resurgence.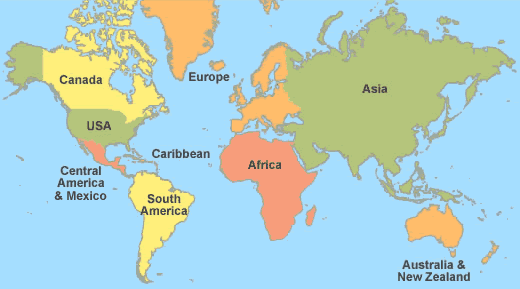 The breakthrough in India USA Relations in 2015 achieved in implementing the landmark civil nuclear deal was the most visible outcome of the ongoing transformation in India-US ties.
The India USA Relations in 2015 saw a marked upswing in diverse areas, spanning enhanced defence cooperation through pathfinder projects for joint production, green energy, development of smart cities and infrastructure.
Underscoring their increasing congruence over a host of global and regional issues, India and the US articulated a joint strategic vision for the Asia-Pacific region and the Indian Ocean.
Buoyed by increasing optimism about the India Story, the two countries have set a target of multiplying bilateral trade five times to US$ 500 billion.
President Obama's visit was followed by that of PM Modi to the US in September, making 2015 a unique year in the annals of India-US relations with two-way visits by the leaders of both countries.
PM's second visit to the US was singular in so far as this was the first prime ministerial visit from India to the US' West coast in nearly 60 years, with PM Modi connecting with the corporate and digital elite of Silicon Valley in California.
PM Modi's meeting with President Obama in New York underlined the changed climate in India USA Relations in 2015 as the two leaders sought to upgrade cooperation across an entire spectrum of issues ranging from climate change and economic ties to counter-terrorism, cyber security and UN Security Council reform.
Put together, the two visits minted an emerging template of India-US relations, which will be underpinned by Business, Technology, Innovation and Entrepreneurship (BITE), as "the defining partnership of the 21st century" looks set to cross new milestones in the days to come.
PM's visit was preceded by the launch of the first-ever India-US Strategic and Commercial Dialogue in Washington DC, which was attended by EAM Sushma Swaraj and Minister of State for Commerce and Industry, Nirmala Sitharaman.