The Ministry of Shipping has started 'Project Green Ports' which will help in making the Major Ports across India cleaner and greener.
'Project Green Ports' will have two verticals – one is 'Green Ports Initiatives' related to environmental issues and second is 'Swachh Bharat Abhiyaan'.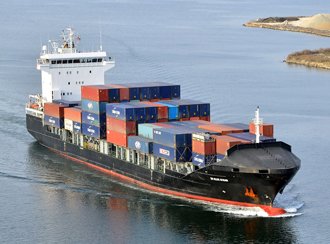 The Green Port Initiatives include twelve initiatives which will be implemented under strict time bound fashion in order to achieve the targets.
Some of these initiatives are preparation and monitoring plan , acquiring equipments required for monitoring environmental pollution, acquiring dust suppression system, setting up of sewage/waste water treatment plants/ garbage disposal plant, setting up projects for energy generation from renewable energy sources, completion of shortfalls of Oil Spill Response (OSR) facilities (Tier-1), prohibition of disposal of almost all kind of garbage at sea, improving the quality of harbour wastes etc.
Under Swachh Bharat Abhiyaan, the Ministry has identified 20 activities with certain time-line to promote cleanliness at the port premises.
Some of the activities include cleaning the wharf, cleaning and repairing of sheds, cleaning and repairing of port roads, painting road signs, zebra crossing, pavement edges, modernizing and cleanliness of all the toilet complexes in the operational area, placement of dustbins at regular intervals, beautification and cleaning of parks, boards indicating cleanliness messages, cleaning and repairing of all drainages and storm water systems and tree plantation.
In order to achieve these objectives, regular training will be provided to the staff in order to generate awareness and inculcate a positive attitude towards keeping the environment clean and green.
All the Major Ports have already initiated action on the above mentioned activities and are making good progress.