The Nitish Kumar government unveiled its strategy to enforce prohibition of alcohol in Bihar in phases.
Initially there would be total ban on sale of country liquor from new financial year starting from April 1, 2016.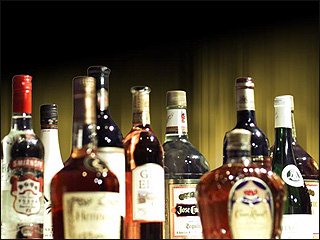 However, Indian Made Foreign Liquor (IMFL) would be available at limited government outlets.
Limited shops run by Bihar State Beverages Corporation Limited (BSBCL) will sell Indian Made Foreign Liquor in municipal and town council areas from April 1, 2016.
BSBCL, which runs under aegis of state excise department, would take up the responsibility of retail sale of Indian Made Foreign Liquor and would run outlets under strict guideline.
Earlier BSBCL was involved only in wholesale trade of IMFL but from now it would take up direct responsibility of retail also.
After BSBCL takes up the job of Indian Made Foreign Liquor sale, almost 90 per cent of present liquor outlets would be shut down thus minimizing the ill effect of alcohol consumption in the state.
The Bihar state is drawing around Rs. 5000 crore from sale of liquor at present.